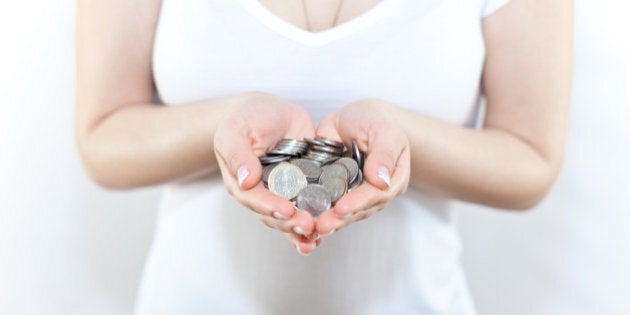 When it comes to having steady spending habits, a new survey suggests Canadians have simply lost it.
A joint survey conducted by Credit Canada Debt Solutions and Capital One found 76 per cent of Canadians know they spend too much money and have a hard time stopping their habits.
"Admitting you have a bad spending habit is the first step in getting your personal finances back on track," the survey noted. "Spending vices are a form of addiction, and they have a way of adding up quickly. To break the cycle, set out some financial goals and develop a plan to help you achieve them."
To help us get our finances in orders, researchers have put together 10 ways for women to manage their spending habits and pinpoint where they often fail. And if you're looking for the best time to start budgeting — 2014 is just around the corner.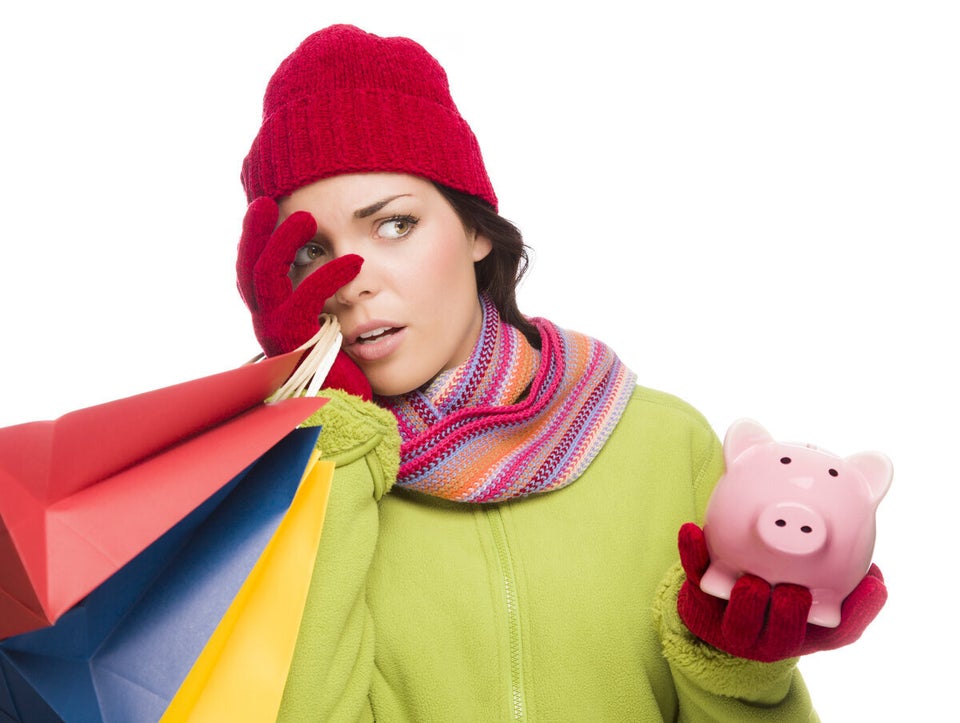 10 Ways To Save Money
Before you make an impulse purchase, ask yourself these three questions:
2) Is it going to serve me well for years to come?
3) Will this purchase prevent me from achieving my financial goals?
Buying items on sale or in bulk doesn't guarantee a better deal. Offers that include buying certain items to get other items for free, for example, are also common traps. Instead, invest in quality — it will save you money in the long run.
Organize your closet and take a look at what you already own. Instead of buying something for every occasion (which a lot of women are guilty of), take a step back and start shopping in your own closet.
Use Reward Points...To A Limit
We all love swiping our cards and collecting points. Even though we think we're saving in the long run, don't swipe just to get more points. Instead, work with the rewards you already have or set a goal to buy one big-ticket item, like a trip.
We may often tell ourselves we have 'nothing to wear,' but chances are, we probably do — and a lot of it. If you're going to an office party, lay out some outfit ideas and see how many combinations you can come up with. You'll probably be surprised.
Start By Tracking Monthly Expenses
Start with tracking your monthly expenses. Keep track of your spending habits over the course of a month and identify your vices. Maybe you need to cut back on daily coffees or fancy dinners.
Don't Rely On Someone Else
If you can, be financially independent. Women (and men, for that matter) may fall into the trap of ignoring their own spending habits when they rely on their partner's finances.
Once you figure out your vices, start finding alternatives. If you love to buy a coffee every morning, start making your own at the office. Get your co-workers involved, and take turns brewing each week.
Don't Rely On Money To Feel Good
Spending money may buy you happiness temporally, but in the long run, it can also hurt the budget. If you're celebrating something or just got a raise, think about how much money you're spending on yourself. Cook dinner at home, have a spa night in your own tub or cozy up on the couch with an old movie instead of going out.
Once you've developed good saving habits, make sure you include some room to buy yourself something once in a while. You've earned it.