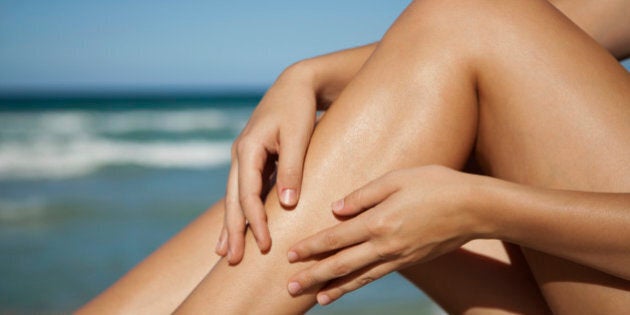 I have always loved having a bit of colour during the summer months. In the 80's it was the norm to use baby oil to get tanned (I never did this because I would always get burned).
Now, we have a better understanding of the long term damage that the sun can cause. At the same time, self-tanners have improved and can now provide a real looking tan on the skin.
To find out the top tips on how to use self tanners and get the best glow, I spoke with Alyson Hogg, Founder and CEO, Vita Liberata. Vita Liberata are passionate experts in luxury tanning. Their products are sold in more than 26 countries worldwide.
Alyson shared with me the latest innovations and trends for self-tanning.
What are the top tips for self-tanning?
Prior to application you've got to avoid using moisturizer and moisturizing shower creams for at least 12 hours. These can create a barrier to the tanning result. Then exfoliate with an oil-free scrub.
Then you can begin tanning!
Rule one...use a mitt! This will achieve a flawless blend of your tan. Start by tanning your face, neck and décolletage before anywhere else using a face tanner, or a body tan mixed with your regular moisturizer, about one to one. Apply as you would your regular moisturizer, taking care to blend well at the hairline.
Now use a wet wipe or the corner of a damp face cloth to wipe around your lips, at the creases of your nose and across the eyebrows to avoid these areas becoming unnaturally dark.
Then tan your arms from the wrist upward in long circular movements. When there is very little product left on the mitt, blend backs of hands, and each finger in turn. Do not tan between the fingers and always avoid getting product on the palm of heel of the hand. If you do, wipe it off immediately!
Finally, tan the legs, moving upwards from the ankle to mid-body, chest and shoulders, blending towards the neck and décolletage.
Like the backs of the hands, use whatever solution is left on the mitt (very little!) to tan the tops of feet. Do not tan the sides of feet -- again, this is not natural.
After applying, take a slightly damp cloth and wipe the knees, ankles, elbows and knuckles to avoid over-tanning these areas -- this is called the "damp cloth routine" and it's very important! Buff the edges of hands and feet to create a perfect blend just as you would with makeup! If you find you've missed a spot, just apply more tan to that area, it will blend easily once it's developed.
This all might seem complicated but in reality it only takes a few minutes and the finishing routine is worth the 20 seconds every time!
What are the common mistakes people make self-tanning?
Not preparing the skin prior to tanning and not using a tan mitt to apply are two of the biggest mistakes people make! You absolutely must exfoliate well with an oil-free scrub and avoid moisturizing, shaving and waxing for at least 24 hours prior to tanning.
The other big thing is to ensure you achieve a natural looking tan by following the "damp cloth routine" I mentioned previously -- it's an essential finishing touch!
How to preserve your self tan for a long time?
Maintain your tan by moisturizing twice daily and avoid shaving and waxing. Don't use shower gels or moisturizers that contain essential oils as these oils can strip the tan, reducing the length of time you get out of it. For an extra tan boost, a lotion with a gradual build tan effect is a great option to top up your colour after a few days.
Any other information or tips about self-tanning?
Prioritize high quality ingredients in the self-tanner you choose. Don't compromise on quality as it will drastically affect your end result. Your self-tan experience can and should replicate all the positive aspects of a natural sun tan without the risks associated with sun exposure.
I will be thinking about all of these self-tanning tips as I continue to expand my summer beauty regime. Your suggestions are always welcome as I continue on my journey to live life to the fullest. Let's have the very best 2015!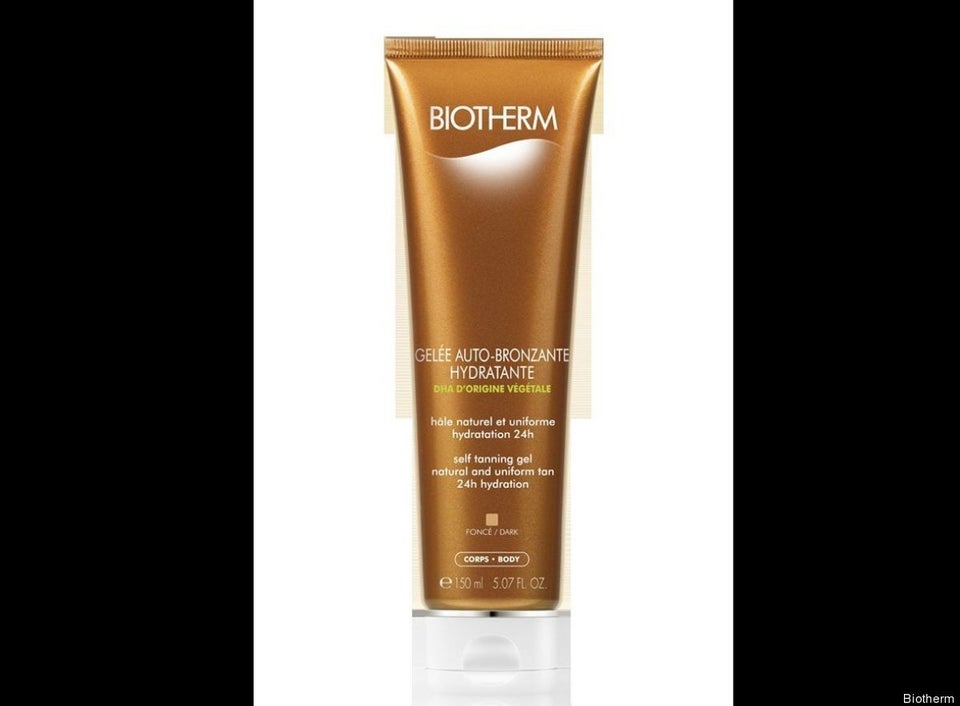 No Fuss Self Tanning
Popular in the Community