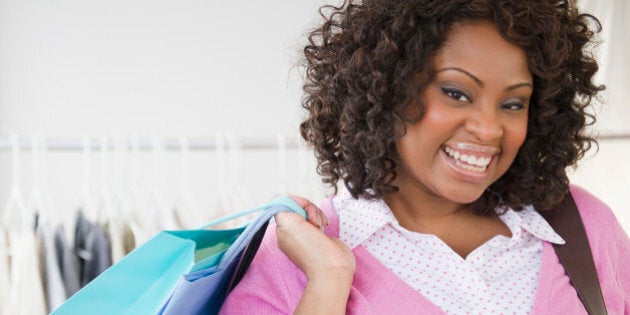 Let's be honest: for the plus-size woman, shopping can be a little bit frustrating. With straight-sized stores outnumbering plus-sized versions, there are limited options. And while you can find plenty more offerings online, you can never underestimate the value of trying things on before buying.
But shopping doesn't have to be this difficult. The truth is, straight-sized stores have a variety of things that can fit larger women -- you just have to know what to look for.
Here are 10 tips to equip yourself with the next time you visit a straight-sized store:
Story continues below slideshow: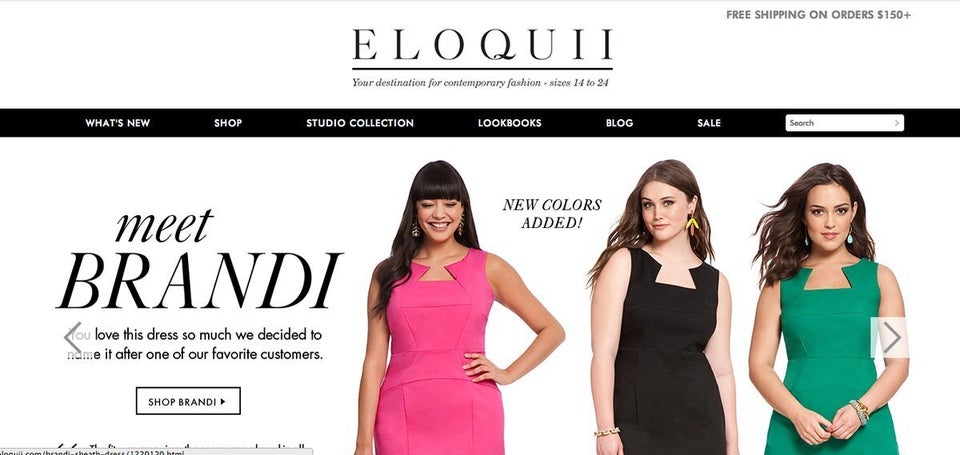 Best Stores For Plus-Sized Gals
Stretchy knits are a plus-size girl's best friend. Bodycon dresses and skirts will fit extended sizes with a little shimmying. Just make sure the knit is thick so that the colour and print don't temporarily fade or get too stretched.
2. Shop The Men's Department
The guys' department is a haven for comfy pieces that will fit plus-sized women. From sweaters to joggers, shirts, hoodies, and more, a men's XL has proven to be a great fit for women sizes 20 and up.
3. Look For Oversized Straight Sizes
Pieces intentionally made to be oversized on straight-sized customers can mean well-fitting on a plus-size customer. Cardigans are a great example to try!
4. Don't Disregard Non-Wide Shoes
If the length fits, don't be afraid to invest in some shoe stretchers to give your feet a bit more wiggle room on the sides. You'll be looking at non-wide shoes in a whole new light!
5. One Woman's T-Shirt Is Another Woman's Crop Top
There's no shame in changing the purpose of a T-shirt. If you see a tee you love, give it a try, and if it ends up looking like a crop, so be it! Throw on a high-waisted skirt, a moto jacket, and call it a day.
If you're handy and have some sewing skills, you can easily adjust ill-fitting pieces for a better fit. Cutting on a wider part of the skirt and making a whole new waistline is doable, and easy.
Clothing pre-2000s were made in more spacious cuts, which means a vintage on-the-cusp size 14 or 16 is definitely worth a try. Next time you're in a thrift store, don't be afraid to browse some smaller sizes.
The one-size-fits-all section can be a little tricky at times, but pieces like capes and ponchos work for a wide range of sizes and can make for chic toppers.
Just because an XL doesn't fit in one store, doesn't mean it won't fit in another. Check each store's sizing guides for bust, waist, and hip measurements to see if there are differences that make the piece fit better on your body.
10. Be A Fearless Shopper
Never be afraid to try something on, regardless of who might stare you down and think you don't belong in that store. Style is all about trial and error, so be fearless and shop on shopper!