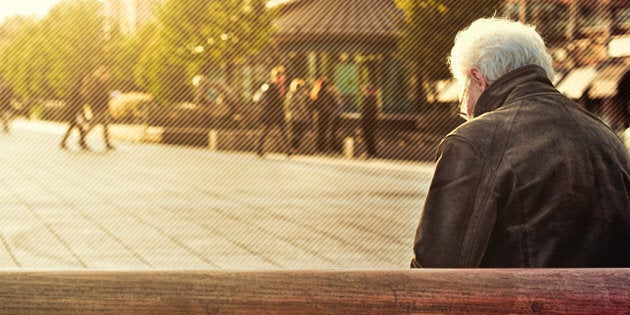 Al and Tipper Gore. Danny DeVito and Rhea Perlman. Susan Sarandon and Tim Robbins.
All of these couples have one thing in common: calling it quits after 20-plus years of marriage. Whether you call it grey divorce or silver separations, the age of people who are divorced or separated is on the rise. According to Statistics Canada, about one in five people in their late 50s were divorced or separated in 2011 (about 21.6 per cent of women and 18.9 per cent of men), the highest among all age groups. To compare, 6.9 per cent of women and 6.2 per cent of men in this age group were divorced or separated in 1981.
So what's happening? Some experts credit longer lifespans or increased financial independence as reasons some couples divorce later in life. No matter the reason, it pays to take a pragmatic look at your financial situation when looking at a separation. Those impacted by grey divorce have to consider both the assets they will end up with and the income they will have to sustain them through retirement. This is very different from younger people going through a divorce who have many income-earning years ahead of them.
Remember there will be a lifestyle adjustment as you transition to life on your own.
Keep your emotions in check
Ending a marriage with discipline and a certain amount of objectivity is important for keeping your finances in order. Unwinding a life of 20, 30 or 40 years together is emotional and takes time and patience. Try to frame things logically and engage the help of trusted experts like lawyers or financial advisors who can help you approach the situation in a practical way. Focus on the outcomes for each person rather than trying to "win at all costs." In my experience, the emotional reaction of trying to win causes great hardship for the family involved and increases the legal costs associated with your divorce.
Understand your current financial picture
Ensure you know where you stand financially with all income, debts, assets and liabilities. When dividing family assets, consider the income you each require for the rest of your lives. Remember there will be a lifestyle adjustment as you transition to life on your own. You may need to make sacrifices such as taking fewer vacations or downsizing your home.
Revisit your estate plan
Change the designated beneficiaries on assets such as your RRSP, pension plan or insurance contracts. This is something that, in my experience, is often overlooked, resulting in assets going to an ex-spouse unintentionally. Revise your will and power of attorney documents as soon as possible.
Be cautious about your next chapter
Be wary of jumping in to a new relationship too quickly. Ensure you have given yourself time and space. Ensure that before you do pursue a new committed relationship, your own financial needs and assets are protected.
Sitting down with a trusted financial advisor can help you process this significant change in your life. An advisor can help you make a list of "to dos" to get on track and can help you create a financial plan that reflects your new situation.
This blog is provided for general informational purposes only and should not be considered specific financial advice. For advice specific to your circumstances, please speak to the appropriate tax, investment or insurance adviser. Sun Life Global Investments (Canada) Inc. is a member of the Sun Life Financial group of companies.
Popular in the Community