I have been doing yoga on and off since 2002. I am certainly not an expert yogi and still find it a challenge to touch my toes.
When I encourage my friends to join me at yoga, their common reply is "I am not flexible enough." I share with them my tendency to have a stiff body myself and that yoga will meet you where you are at.
I confide to them that on my best days and my most stressful days, yoga has always been there for me and made me feel better.
I would love more people to try yoga. There are so many benefits and now so many approaches for different abilities, ages and interests.
Recently I spoke with Rachel Scott, Director of Teachers Development and College and Teacher at YYoga . She shared with me how anyone can start to do yoga and feel amazing (inside and out).
Do you have to be flexible for yoga?
Absolutely not! In fact, yoga is perfect for the inflexible! Yoga is a physical discipline that will help those who need to strength to cultivate strength, and for those who need to become flexible to become more flexible. In fact, being too flexible isn't always great for yoga, as it is a physical discipline that does tend to encourage mobility.
Are there modifications for yoga if a person is not flexible or injured?
Definitely. Although if you are in the acute stage of an injury, you would be better off letting your body rest up and heal! For chronic injuries (conditions that are persistent over a long period of time), your yoga instructor can offer common sense modifications that will empower you to have a practice that works for you.
All of students have diverse flexibility and capacities, and there are lots of modifications that make the poses available to everyone. You'll be surprised how quickly your body can change.
Yes. If you can breathe, you can do yoga. Yoga is actually a meditation technique cleverly disguised as a physical practice. At the end of the day, yoga is really about calming your thoughts, gaining some perspective, and connecting to yourself. Although the physical practice of yoga can be very fruitful, the best benefit is what happens to your mind.
If it is your first class, what would you suggest to a newbie so they feel more comfortable?
Remember: whatever you do, you're doing it right! There is no wrong way to do yoga. Just keep breathing.
Let your teacher know that you are new so that they can help you.
Don't worry about the funny names of poses. Pretty soon they'll be second nature. Just follow along.
Take it easy. Yoga poses -- like any physical practice -- can feel daunting and unfamiliar at first. But after a few classes, they'll become like old friends.
Take off your socks. In yoga, we love bare feet so we can feel the mat.
Enjoy Savasana! Savasana is the last pose in every yoga class. Basically it's "lie down and relax pose." You'll be there for about five minutes - enjoy it and rest!
Remember: we've all been beginners! Even your teacher had a "first" yoga class.
How to decide which style of yoga is best for a person?
It's perfect to start off with Hatha. Hatha is a slow, considered style that gives you time to focus on your breath, form, and alignment.
After you've gotten your "yoga-legs...."
For the warrior type, you'll love the classes: Power, Flow and Ashtanga. They are practices that are designed to make you sweat and get strong.
If you need to be nourished and calmed, then try Restorative! You'll be snuggled up with props, rested and restored.
If you need some deep flexibility, then try Yin. You hold poses for about five minutes to work and open your connective tissue.
If you love sweating and focus, try Hot. Detoxifying, challenging, and delicious. It's a slow practice in a room heated to 40 degrees.
Whatever yoga style you try, become a yoga cross trainer! Do different styles and change up your practice. Each one gives you something different.
I will continue to practise yoga and will share my experiences. If you have ideas or questions about yoga please leave a comment below and I will do my best to find the answer for you.
Your suggestions are always welcome, as I continue on my journey to enjoy life to the fullest. Let's have the very best 2015!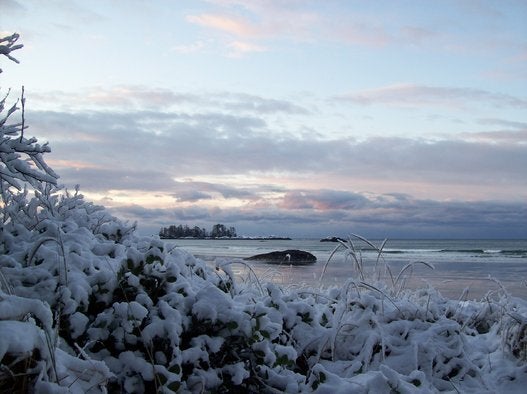 Why Wait? 5 Vacation Spots To Visit Off-Season