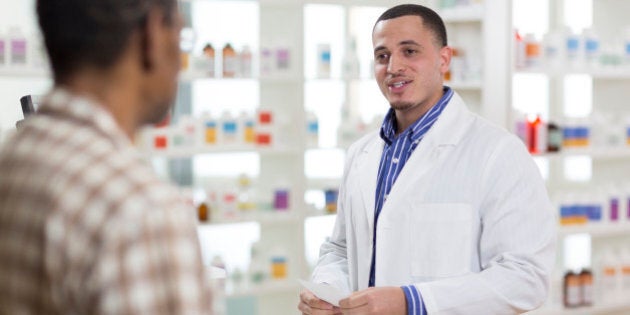 After last year's unseasonably warm winter, many of us had almost forgotten what a true Canadian frost feels like. But now that the frigid temperatures have returned, Canadians are once again heading south in search of sun. And, as you make your travel list and check it twice, there's a good chance you're forgetting something very important - your health!
But many Canadians may be putting themselves at risk of acquiring a number of preventable, travel-acquired illnesses. For those planning trips to warmer climates, including Mexico, Cuba and the Caribbean, it is important to protect yourself from diseases that may not be prevalent in Canada, but are common in other countries. Vaccinations for travellers' diarrhea, Hepatitis A and Hepatitis B, and Typhoid are all things you may need to consider. Tourists are also susceptible to sunburn, rashes and insect bites which, with the help of the right products, you can prepare for.
If you have questions about your health when planning a vacation, your pharmacist can help. In many provinces, Shoppers Drug Mart offers travel consultations and can administer vaccinations to ensure you have the most up-to-date health advice based on your travel plans. You should talk to your pharmacist if possible at least 4-6 weeks before you travel and they will ensure you are prepared by:
Determining which immunizations are recommended based on your travel destination.
Providing you with a current list of all your medications to take with you on your travels.
Ensuring that you have enough supply of your prescription medications while you are away.
Identifying any appropriate prescription or over-the-counter products you might need.
Advising you on the safest way to travel with your medication.
Giving tips on how to protect yourself while abroad.
I often have patients running into the pharmacy the week before their vacation in a panic, wondering about vaccines. Here's what you need to know about key vaccinations when heading south:
Travellers' Diarrhea: This vaccine provides protection against Cholera and travellers' diarrhea. Two doses are required at least one week apart, with the final dose needed at least one week before departure.
Hepatitis A and Hepatitis B: Vaccinations against hepatitis A and hepatitis B are given by a series of injections. Some people may already be vaccinated against one form of hepatitis, while others may need vaccination against both. If you can, it makes sense to have the first shot more than six months before your departure date so you can complete the course of injections before leaving.
Typhoid Fever: This is likely to be needed by travellers to countries with under-developed water treatment systems and sanitation, particularly when travel is away from tourist routes or use more adventurous accommodation. You should aim to get the Typhoid vaccine at least 2 weeks before you travel.
If you do happen to fall ill in the year after returning home from travels, particularly within the first 2 months, it is important that you tell your pharmacist or doctor that you have been abroad. Canadian physicians are accustomed to looking for diseases common in Canada. They may be less likely to consider malaria, for example, unless they know that you have been in a malarial zone.
The only thing you should bring back from your vacation is fun memories. For stress-free travel, preparation is important. You'll be well on your way to a carefree adventure!
Follow HuffPost Canada Blogs on Facebook