The notion that big companies are unstoppable, greedy and ultimately evil isn't exactly new, but it is something that many people wholeheartedly believe. While this may be true in some cases, I would wager that most companies aren't seeking profit because they are malicious or greedy, but because they need to stay in business and hopefully expand, creating more jobs and products in the process.
Does this mean that they are incapable of overpricing their goods? Of course not! If a company can charge more and still get paid, why should it not? The best way to tell a corporation that you don't like its prices is by withholding your money. You can do so with these overpriced goods and services:
Certified Pre-Owned Vehicles
A certified per-owned (CPO) vehicle is a used car that has been checked, refurbished and certified by a manufacturer or dealership. Automakers call these vehicles the next best thing to buying new, but that's not always true.
CPO vehicles tend to cost about $2,000 more than its non-certified peers. The amount should cover an extended warranty and a rigorous inspection that's meant to catch any existing issues. However, most non-certified used vehicles are unlikely to cost you this much in repairs over the duration of an extended warranty anyway. We would note that luxury cars are an exception to this rule due to their exuberant repair costs, in which case a CPO vehicle may be worth the money.
The aforementioned inspections aren't always rigorous enough either. A highly-publicised instance of this surfaced in 2007, when a customer bought a "G.M. certified" 2004 Chevrolet Monte Carlo, which was a fusion of two different versions of the vehicle. These kinds of mishaps are extremely rare and General Motors itself has gone to great lengths to avoid similar incidents, but this does show that CPO cars don't always come in perfect condition, like all used vehicles.
So, if you want to buy a car that feels new, but you don't wish to "overpay" for it, then it may be better to simply hunt down a good deal on an actual new car, using an automotive resource like Unhaggle.
Cable television has been on a steady decline for a while now -- courtesy of online video streaming services like Netflix and YouTube. Unfortunately, this hasn't stopped media companies from overcharging for their television channels by selling them in bundles or packages.
So, if you want a specific channel, then you would have to get it as part of a particular bundle, which, of course, equals to paying more. That's how you end up with thousands of useless channels that you never watch, but pay for all the same, which can be up to $100 per month or more.
If you're still paying for your television, then maybe it's time to stop. Just use Netflix, Shomi, CraveTV or any number of online services. Netflix alone provides you with access to thousands of movies and TV shows, while asking you to pay for them only $8 a month.
University textbooks can cost a Canadian student up to $1,000 per year. In fact, the cost of university textbooks has risen by 812 per cent in the last three decades, which is double the increase in home prices and triple the rise in the Consumer Price Index (CPI). As a result of this price hike, many students can no longer afford all the textbooks they need, which leaves their publishers without profit and students without a potential source of education.
The good news is that new editions tend to cost 40 per cent more than used copies of previous editions. This means that buying used books is a viable option, particularly if you take advantage of websites like BookMob.ca, AbeBooks.com and Amazon.ca. It's also possible to rent a textbook, which you can do through TextbookRental.ca.
Not so long ago, a Harvard University study has concluded that Canadian internet is both slow and expensive, when compared to what one can get in many other developed countries. According to the 2013 OECD Communications Outlook, Canada is the ninth most expensive country for plans offering 54 GB of data per month at speeds of 45 megabits per second (mbps). If you move down a bit, to 42 GB of data per month at 30 mbps, Canada becomes the eighth most expensive country. And if you go even lower -- to 33 GB of data per month at 15 mbps -- Canada will move to the 11th spot. Finally, at 18 GB of data per month and 2.5 mbps, it ranks as the ninth most expensive.
The prices are even worse when you look at wireless broadband services as Canada happens to be the third most expensive country for a monthly subscription of 500 MB or 1 GB per month.
How do you avoid paying these kinds of prices for your internet? You can try out cheaper internet providers like Yak or TekSavvy.
According to the 2013 OECD Communications Outlook, the average Canadian cellphone user pays among the highest bills in the developed world. Canada is the third most expensive country when it comes to wireless rates, right behind the U.S. and Spain. The OECD stated in 2009 that Canadians who go for a "medium-sized" package of 780 calls, 600 texts and eight multimedia messages per year, spend $500 US on average.
There are many fees within cellphone plans that are simply too high to be considered fair. According to various reports, the markup on text messages ranges from 6,500 to 7,314 per cent -- which is an outrageously high profit margin. This is possible because carriers can transmit text messages for free (or close to that), while still charging for them.
A plan with unlimited calls, unlimited texting and a small amount of data from major providers like Bell, Rogers and Telus can cost up to $80 per month, and that doesn't even cover roaming fees or long-distance calls. To save money, you may want to look into some of the cheaper brands like the Telus-owned Koodo or Wind, and avoid the "Big Three."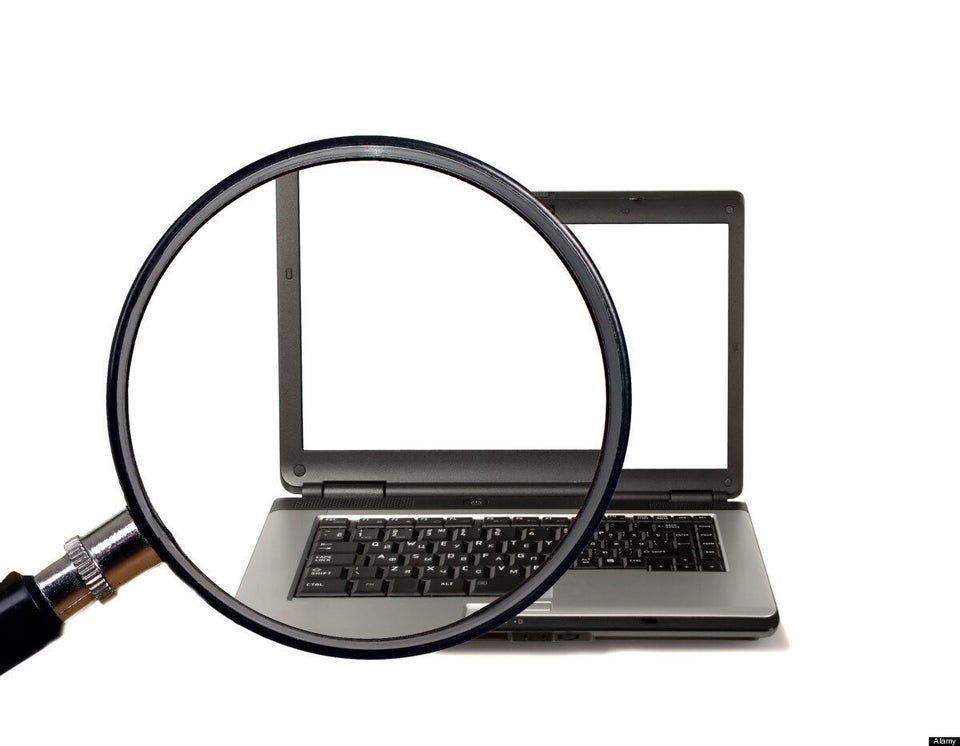 10 Tips From The Better Business Bureau To Avoid Online Dating Scams
Popular in the Community