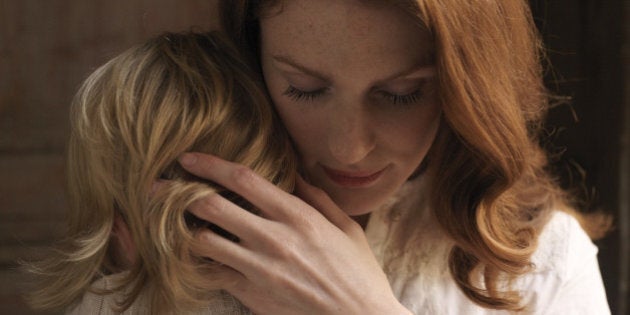 One question we often receive at Kids Help Phone is, "what can parents do if they need advice on how to support their child?"
Although Kids Help Phone is a counselling line for youth, I wanted to write this blog to help provide parents with some direction about how to be there for kids.
It's difficult knowing the intense emotions that parents sit with, especially when they want to help their child but feel like they can't do anything for them that would make a difference.
As a counsellor, I can appreciate how helpless parents feel sometimes, but one message that I wanted to share with you today is the metaphor of the oxygen mask.
Imagine that you're on a plane and all of a sudden there's a crisis and the oxygen mask drops down in front of you, urging you to secure it around your face. Your first instinct is to reach over to the chair next to you and assist the seemingly dependent child sitting there panicking. Imagine if you made that choice, the impact that it would have in the life of that child as you exhausted yourself in the process.
As a parent you need to put on your own oxygen mask first in order to be in a position where you can support your child in the way that he/she deserves.
Of course, this was a decision made purely out of selflessness, but in the process, you were unable to help in the way that you wanted to. Sure, you would have gotten the job done, but then you would have been too weak to participate in the journey... The point to that metaphor is that, as a parent, you need to put on your own oxygen mask first in order to be in a position where you can support your child in the way that he/she deserves. If you're stressing yourself out and worrying endlessly, you can't be helpful in the way that you want to.
Although it's a difficult decision to make, it's just as important for parents to focus on their own needs.
Here are some tips on how to do that ...
Get some well-needed rest. Parents have a tendency to push themselves to do more and more but eventually that becomes counterproductive.
Find ways to nurture all parts of the self (physical, emotional, social, spiritual). (Want to work on this together with a young person in your life? You might want to check out the Wheel of Well-Being.)
Connect with your partner and/or other parents in the community for support.
Do your research. There's a lot of helpful information online, but be mindful of the validity of the websites you're referring to. kidshelpphone.ca is a great place to start.
Consult with a professional for your own support and self-care.
Talk to your child; provide opportunities for non-judgmental, open communication.
Parenting is not an easy task by any means, but try to remember to be gentle with yourself and trust in your child's skills and abilities -- which includes reaching out for support. Youth always have the support of Kids Help Phone -- you don't have to do it alone -- they can count on us too!
Young Minds Matter is a new series designed to lead the conversation with children about mental and emotional health, so youngsters feel loved, valued and understood. Launched with Her Royal Highness, The Duchess of Cambridge, as guest editor, we will discuss problems, causes and most importantly solutions to the stigma surrounding the mental health crisis among children. To blog on the site as part of Young Minds Matter email cablogteam@huffingtonpost.com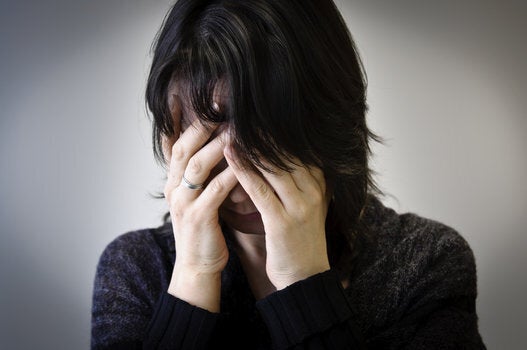 10 Things You Need To Know About Anxiety