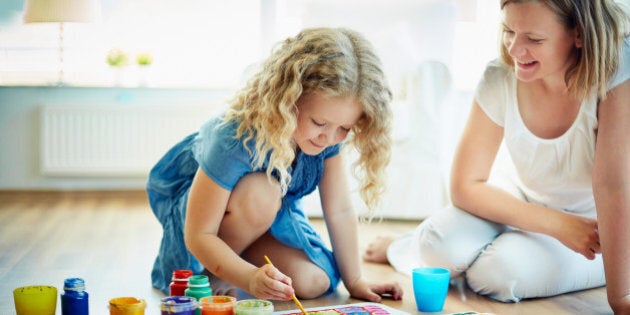 With the new school year around the corner, parents who are facing separation or divorce often find this a very contentious time for themselves and their children. In addition to the painful process of undergoing a separation or divorce, starting a new school year adds extra pressure. With effective planning, proactive thinking, good communication and supportive relationships, the school year has potential for success for all parties involved.
Here are a few survival tips to consider for co-parenting when tackling the new school year as a newbie divorcee.
Put your children first. Children often feel caught in the middle, and the stress of a divorce can affect their performance in school. While your whole world may feel like it's crashing in on you, try to get the support you need to allow you to focus on the children. Children may not have the same ability as adults to reason, process new things and overcome challenges. Providing patience, understanding and support will go a long way with kids who may be more forgetful or take longer than normal to accomplish their tasks or homework.
Make a plan for homework and after-school activities. Children who split their time in two households might find it difficult to complete homework or get to practices, rehearsals, performances or games. Kids are better off if their separated parents are on the same page when it comes to routines, bed time, when homework is completed and whether there can be TV watching or computer games played if homework is not completed. There is nothing more destabilizing or confusing to a child then to have two very different sets of rules. The more you can set aside your hard feelings about your ex, the more the two of you will be able to share the duties and other complicated scheduling items that kids seem to be subjected to these days.
Ask the kids. Figure out what activities the kids actually love, and start from there. While mom might be pushing for the advanced level hockey team, the kids might actually prefer the local league with less pressure. And more importantly, try to keep it simple. It is astounding how complicated we make our kids' lives with the overload of activities that often require hours of driving and logistical nightmare.
Both parents should be in the loop. Communication really is key when it comes to effective co-parenting. Unless there is a legal reason not to, both parents should be involved in all communication that has to do with their children's education, activities and overall well-being. Both parents should be listed as emergency contacts on school forms and both should receive important information pertaining to their children, including report cards, and notices of school events. There are hundreds of different free co-parenting web sites that provide a shared calendar, a space for messages, and the more sophisticated ones even have space for uploading receipts of school fees or activities. These systems might take some time to configure for your own family needs, but once it is loaded and both parents update it routinely, it makes it very easy to manage their ever-complex schedules.
Every family faces their own unique set of circumstances. Regardless of the stress that comes your way, be sure to stop and ask yourself -- "am I putting my children first?" -- this will serve as a guiding practice to help you transition forward.
Popular in the Community