Travel photography can offer some of the most inspirational, exciting, and candid shots from the places you visit and the people you meet. If you are like me, one of the largest challenges when travelling is what to take with you. How much can you carry around? How do you protect your gear from theft?
I have always been concerned about drawing too much attention to what I carry around, especially when travelling off the beaten path and know that cameras and equipment are worth much more in foreign countries.
Recently at the Travel Bloggers Conference in Toronto (TBEX) I met award winning photographer/writer and guest speaker Lola Akinmade Åkerström, from Stockholm, Sweden. Lola has been published around the world in National Geographic Traveler, BBC, CNN, Travel + Leisure, Lonely Planet, and Fodor's -- among many others.
As Lola was my Toronto photo walk instructor during TBEX, I decided to ask her for her tips on travel photography. Here's some of her top tips:
Light packer = smart photographer, Right?
Absolutely. For one, travelling is so dynamic and travel photography so much so. In reality, you may not have enough time to set up a tripod and portable studio to take a photo. Unless you're on a specific photo shoot or assignment, one DSLR camera body with one telephoto lens (18-200mm for serious amateurs) and one fixed lens (50mm) should be more than enough for everyday shooting.
How about snapping in those tourist spots?
I usually see them as a challenge which I frequently take. Trying to find a new and fresh angle on an instantly recognizable icon or tourist spot can only help a travel photographer get better at their craft by honing their observational skills.
Is there a best time of day to take photos?
Most photographers would instantly say "the golden hour" -- those sweet moments before the sun rises or sets when the landscape is covered with its golden glow. While I love that time of day, I welcome harsh afternoon light as well because it helps me work on playing with shadows and shade to create interesting composition.
What tips would you recommend for taking stunning photographs?
My main tip would be to interact. Observe how light is interacting with your environment. Observe how people are interacting with each other. And interact with the people yourself.
My biggest composition issue I constantly see is poor framing of the subject. The concept of "Rule of Thirds" can be a bit tricky to grasp so I've included an illustration below.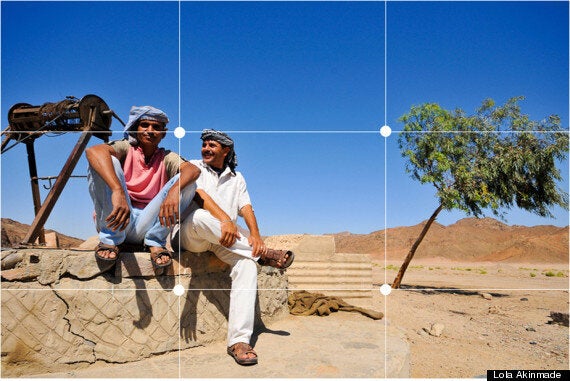 In a nutshell, if you mentally divide your photo into a three-column, three-row grid, your subject or whatever you want to photograph should intersect one of those points. This makes your photo visually balanced.
Many DSLR cameras allow you to visualize the grid in their viewfinders while you take a picture.
I'd like to leave you with this snippet I wrote for TBEX's blog about sneaking photos:
Good travel photography isn't about technical perfection. It's about evoking a feeling and sense of place. It's about showing human connection through snapshots of their everyday lives. It's about photos that consciously tell a story while being sensitive and respectful of the stories they share.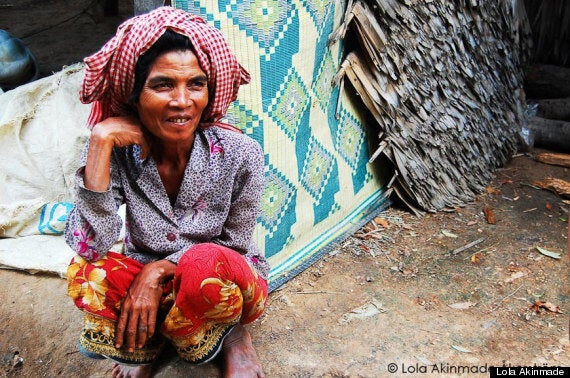 To learn more, take a course in photography or join a photography club in your town. Online resources are abundant in photography, and most recently a number of excellent e-books are available. I came across a company out of California -- Inkling, which publishes about a variety of topics from parenting to adventure to travelling. They have a wonderful photography series called "Snapshots to Great Shots."
I browsed through the Landscape Photography book and was impressed with the visuals and instructions on how to take better shots. The photography books are reasonably priced at $9.99 to download onto your iPad or iPhone. If you don't need the entire book then you may download a relevant chapter for $1.99. While on the road these would make great references on the iPad or iPhone.
Just recently, the first ever Instagram Travel E-book, Instagram as your Guide to the World, was published by Skimbaco founder Katja Presnal. Skimbaco is an online magazine that offers lifestyle inspiration ideas form Presnal and her team. Topics range from food, family to travel with a focus on living a lifestyle where less is more.
Even if you have all the reference materials in the world, always practice before you leave for that trip. You don't want to see the a lion on safari and then try to figure out which settings to use -- the moment will be over before you know it! Not to mention, you'll be prepared to take better photos when you arrive.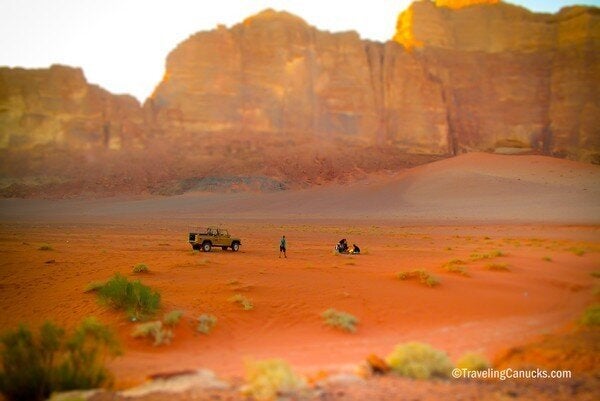 Best Travel Photos Of The Week: 2013 Edition
Popular in the Community