And adults get down to business and take care of things. But you can't handle the responsibility of caring for a puppy. And you can't even fathom the thought of children yet (c'mon, you still have to call your mom when you do your laundry, so how could you possibly care for another human life at this stage?)
So instead, you buy your little apartment a little friend: a plant.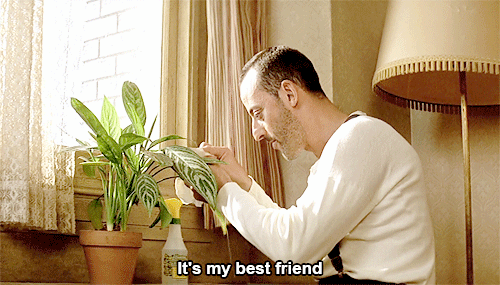 Houseplants are so nice. They're quiet. They're pretty. And they have this majestic ability to just fill a room. Good for you for welcoming this lovely greenery into your home.
But not so fast. Just like a puppy or a child, a houseplant needs your attention and love, too. If you just let it sit there to fend for itself ... well, let's just say your pals might start calling you the 'plant killer.' And TBH, no one wants that nickname.