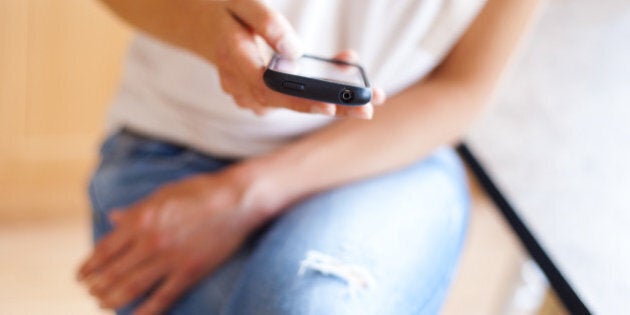 This Valentine's Day could be the day your teen is planning on taking their relationship to the next level. Or it could be the day they get asked to send a sext for the first time.
Does your teenager have enough knowledge to make a smart sexting choice?
At Kids Help Phone, hundreds of kids contact us each year about sexting. Most teens make contact because they're feeling pressure to sext, or someone has shared a sext without their consent. A very large proportion of the calls are initiated after teens have already taken a sexting action and they're in crisis mode, or in desperate need of advice.
The simple advice we give teens when they contact us would almost certainly have given each teen a better chance of navigating their sexting scenario successfully.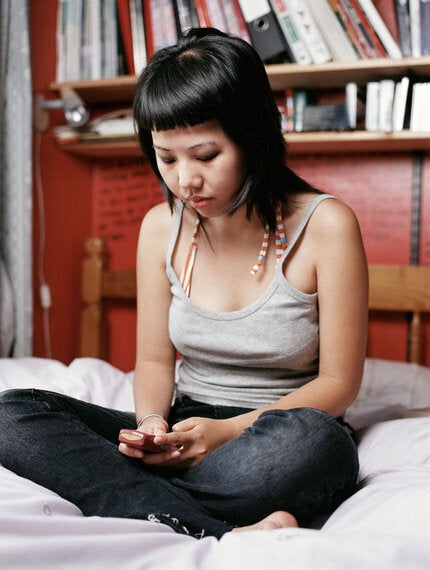 Why not share these tips with your teens. Here's how:
1.Understand that sexting is common behaviour. More than a third of teens have sent sexual texts or messages and approximately 20 per cent of teens have sent nude or semi-nude pictures of themselves*. Kids are exploring their boundaries as they become sexually active through their teens and punishing your teenager or treating them like they've done something 'weird' or 'wrong' does more harm than good.
2.Sexting and consent -- give your teen the facts. Typically, the law doesn't get involved when two teens who send sexts are close in age send videos or images voluntarily that remain private. Make sure your teen knows that it's never OK to share a sext without the other party's permission and that sharing without consent is the most common act that begins a teen sexting crisis, and could get them in trouble with the law.
3.Empower your teen to make up their own mind. Teens are often pressured to sext. Encourage your kids to trust their instincts -- just like they do in other situations where their peers may pressure them -- and don't feel like they have to do it if they feel pressured in any way.
4.Have a chat -- on their terms. Kids need time to get ready for a serious conversation and wrap their heads around what they might want to say back. Flag that you want to have a chat about sexting and online safety, and have the conversation at least a few hours after that.
5.Be honest! If you have been looking through their device and you've come across something -- tell them and explain your reasoning. If you're worried because they've been quiet lately, or one of their friends has said something, let them know. The single most important thing is to build your teen's trust so they can come to you with their problems, and hopefully before they're in full-blown crisis mode.
6. Use Kids Help Phone resources. If the chat gets a bit difficult, or your teen is just not in the mood to listen, they might prefer to explore our resources at www.kidshelpphone.ca at their own pace. We've even filmed a useful video tutorial with these how-to tips that you can go over again when you're ready.
*Cox Communications Teen Online and Wireless Survey 2009, The National Campaign to Prevent Teen Pregnancy 2012