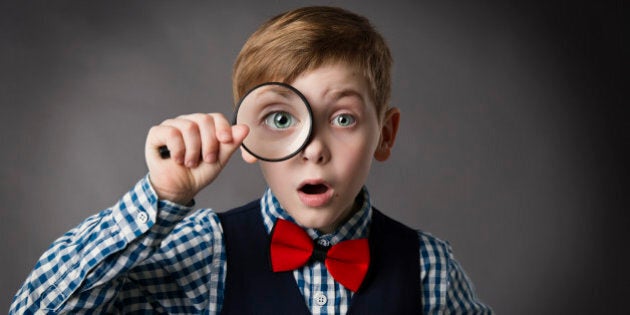 Is there an economic activity more democratic than comparison shopping? In the lending industry, borrowers have long held the right to vote with their wallets and choose solutions that fit their budgets and needs - at least in theory, if not often in practice.
However, information is scarce on some fronts, and yet oversaturated on others, even in the data-driven lending marketplace. There is still information asymmetry for consumers in the lending industry and we hope to provide an overview of the landscape and propose some solutions.
One effort to combat this in the U.S. is the SMART Box. Created by online lenders Kabbage, OnDeck and CAN Capital, the SMART Box is a tool that outlines the total costs of borrowing for a given loan. The SMART Box project aims to improve transparency and help the lending industry self-regulate by making it fairer and easier for consumers to make comparisons about loans. The SMART Box standardizes the language and information about the cost of borrowing from any alternative lender.
For as long as lending has existed, loans have been defined by their interest rates. On its face, interest rate defines a loan's affordability. However, this surface appraisal is not enough for the modern lending climate.
The interest rate of a loan does not always reflect the true cost of borrowing. Consider annual percentage rate (APR), one of the most widely used metrics for a loan's affordability. While meaningful in the context of traditional loans existing over a longer term, APR can lose relevance for the customers of alternative lenders seeking short-term (less than one year) financing options.
When comparing traditional bank loans to alternative lending products like the ones Merchant Advance Capital offers, business borrowers should also consider the value of the time spent on the application process. Research by OnDeck has suggested that the average business spends thirty-three hours negotiating any given application for funding at a major bank. How much is this time worth to your business? Alternative lenders have challenged the perception of APR as the bottom line of borrowing cost by significantly reducing the time from application to funding.
The efforts by governments to create transparent cost-comparisons between traditional lenders (like banks) and alternative lenders (we're also known as online lenders or fintech lenders) have not been able to account for the new fintech models. Instead, what's been created is an overload of incompatible and outdated information that puts online lenders at a disadvantage. SMART Box and technologies like it help to overcome this issue by highlighting the most relevant ways of measuring cost. In many cases, a small business's working capital requirement can be short-term. For example, capital required to purchase seasonal inventory or a capital investment with immediate financial returns.
In those cases, if you take out a loan or a lease that is designed around two to three year financing, your APR might be fairly low. Despite this, because you're keeping the money borrowed longer than you need it, you'll end up paying a lot more in terms of cents on the dollar - an important measure because it tells you how much money you end up paying in terms of cost of capital per dollar of borrowing. That means a lower APR doesn't always point to a more affordable loan.
The advancement of lending technology begs an obvious question: what are the ethical responsibilities associated with breaking new ground for the industry?
Ethically speaking, it is one of our key responsibilities to avoid information asymmetry and the "overload" that occurs when incongruent standards are measured together. Transparency, as enforced in private coalitions or by government, is only an effective mandate when consumers can make the same deeper-level inquiries into the market that lenders can now make into their financial health.
David Gens is an award-winning business leader who is passionate about helping Canadian small businesses grow and find the financing they need. David is the founder and CEO of Merchant Advance Capital, a small business lender serving Canadians.