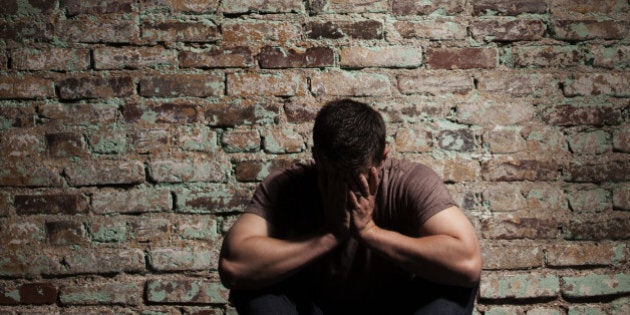 Despite the good intentions of Mental Illness Awareness Week (October 5 - 11), it's pretty hard to learn some of the most basic information we need to know about mental illnesses.
Many organizations, including the Canadian Alliance on Mental Illness and Mental Health (CAMIMH) encourage us to take this week to discuss mental illness, but there seems to be a puzzling assumption that we don't actually have to know much about mental illnesses in order to have meaningful discussions. I'm still looking at the website for links to the early signs of psychosis or any information about schizophrenia.
Although it's not yet receiving enough national attention, we need to know that in Canada there's a very effective solution to transforming our collective ignorance. Halifax psychiatrist Dr. Stan Kutcher has been creating a solid approach to educating the public about mental health/mental illness by creating a program focusing on schools.
Already having an impact in Nova Scotia, Ontario, and Manitoba, Kutcher's common sense approach is now being presented in British Columbia. Last week the University of British Columbia's Faculty of Education introduced its students and the public to Dr. Kutcher and his Teen Mental Health program.
All the preservice teachers received an overview of the program. I imagine that for many of these future teachers this was their first opportunity to learn anything about the mental illnesses that often first appear in the teenage years. Faculties of education and the schools themselves have focused for many years on helping teachers support the well-being of the whole student. However, this approach doesn't help the students who develop schizophrenia or bipolar disorder, illnesses which, as Dr. Kutcher explained, can't be prevented.
Stan Kutcher's approach is both simple and sophisticated. The program supplies basic information about mental illnesses and mental health. During the packed lecture for the public at UBC's downtown campus, Kutcher offered a no nonsense explanation of essential concepts. First, he appropriately highlighted the utterly bizarre twists of language that now confront us because of efforts to be politically correct. I can only wish that we would see the terms "mental health illness" and "mental wellness illness" disappear.
Kutcher distinguished among mental distress, mental health problems, and mental disorders. Mental distress is part of everyday life, like how we feel when hunting for lost keys. Mental health problems can occur as people experience the fallout from personal losses like the death of a parent or a divorce or the stress of a new job. And finally he addressed the issues that are not receiving the kind of public attention that is needed: mental disorders. He explained that these are brain disorders, not "cultural artifacts".
Kutcher's approach is sophisticated in the way it understand schools and teachers. The day and a half of training it offers teachers is built on the assumption that teachers can go on to find ways to incorporate essential information into their classes whether they teach English or social studies or provide counselling curriculum.
I'm especially excited about this vision, because it offers a much more useful option to my social studies colleagues who may stumble across an alternative approach to educating students through a 'history of madness' curriculum. While claiming to educate students from multiple perspectives about mental health, its lessons don't include any science-based material about mental illnesses. Students will learn how to accept differences but have no idea that, for instance, psychosis is a hellish "difference" that can respond well to medical treatment if they can get their friend to appropriate help.
Kutcher's program supports the notion that people wanting to help others deal with mental illnesses must receive basic education about the illnesses and the kinds of help that are available. A new trend is to have parent "navigators" help other parents adjust to their new situations and learn about the mental health system. I support the potential value of this approach but, in order to be truly helpful, these navigators must receive education beyond their own "lived experiences" which is often the current qualification. Without it, vulnerable families can receive dangerous messages like the one that occurred in the most recent issue of BC's Vision magazine in which a parent navigator suggests that is up to a service provider to decide to share information. Families need to know that the BC laws make it very clear that information necessary for family caregivers to provide continuity of care can be made available to them. (See Appendix 13)
Canada is about to launch a new 25 million dollar project to improve youth mental health. Among other aims, the project will work to improve early identification of problems. Hopefully it will incorporate Kutcher's already thriving program which is accumulating robust research-based findings about its effectiveness. This research demonstrates remarkable improvements related to knowledge (understanding mental illnesses), attitudes (reducing stigma) and behavior (increasing help seeking behaviours).
Canada and the U.S. have suffered the consequences of misguided approaches to mental health education. One obstacle to improvement has been the unwillingness to require all mental health clinicians, including social workers and counselling psychologists, to have science based curriculum on mental illnesses. Kutcher is now introducing the "Transitions" program to provide college and university students the education they need. This can empower them to challenge any sociology instructors who want to convince them that mental illnesses aren't real and that labelling people who are different is the actual problem.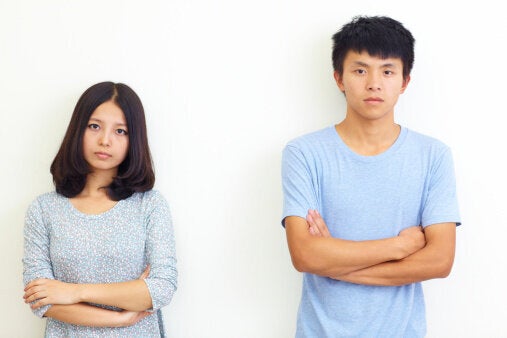 17 Facts About Depression