It's easy to tell someone who has anxiety to relax, but it's not always easy to actually do it.
People battling anxiety are often told to "Get over it," "Relax" or just "push through it," but the best thing you can tell someone to do is breathe.
Milan says yoga is a complex healing process that requires your body to find comfort, rather than get competitive. And for those who feel stress, anxiety or depression, the best way to start a yoga practice is find a place that makes you comfortable.
"You know your body and your needs better than anyone else, your comfort and safety is most important," she notes. "Yoga doesn't require specialized clothing or any particular body type, so it is important to find a place that allows you to feel welcome."
In the video above, Milan takes us through eight steps on how to refocus anxious feelings toward relaxation. These easy-to-follow moves can help the next time you're feeling anxious or depressed — or can even work as preventative measures.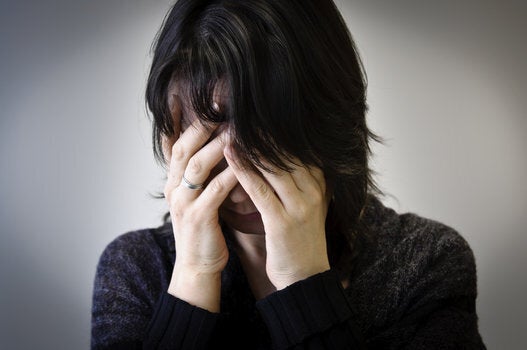 10 Things You Need To Know About Anxiety