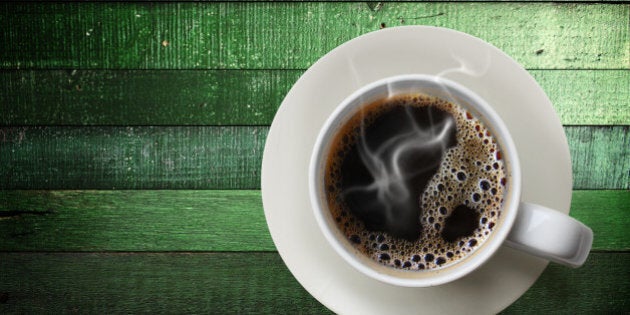 What's a cup of coffee anyway? Well in Canada, adults drink 2.8 cups per day on average. Worldwide, coffee is a multi-billion dollar industry that supports the livelihood of countless families.
To actor Hugh Jackman, perhaps best known for his role as Wolverine in the X-Men franchise, coffee is a way to make the world a better place. Hugh Jackman's latest film is a documentary that recently had its exclusive Canadian premiere. Dukale's Dream showcases Hugh's journey to creating his own ethical coffee company.
The documentary shows that Jackman is willing to lend his celebrity status to make a point in helping address global poverty. In particular, it showcases the coffee industry but it could be the same story about other products and issues. The film speaks to the idea of how to address these daunting world issues. Obviously, it's a big undertaking.
Hugh Jackman is to be applauded, but this time it's not about his acting abilities. It's about his reality, his down to earth caring for people. Jackman, a long-time supporter of World Vision, embraced his adventure in the heart of poverty stricken regions of Ethiopia to work with a local farmer named Dukale.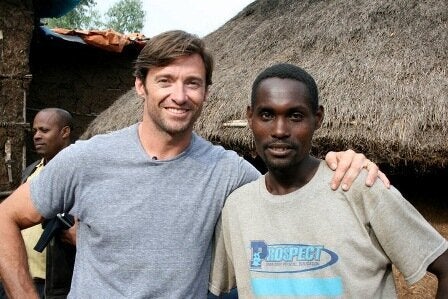 Hugh Jackman photos used with permission of The 7th Floor
Dukale is a hard-working coffee farmer and father of five. The documentary is based on the relationship between Dukale and Hugh and sets aside all Hollywood glam. Jackman is literally shoveling manure and working alongside Dukale. Jackman is generous, kind and well-intentioned. It's possible that his fan base will explode as a result of this film.
It all began back in 2009 when Hugh was preparing to host the Oscars. New York documentary film maker Josh Rothstein, was sent to capture the pre-Oscar buzz. The two quickly found a shared interest in social issues and began to explore it further.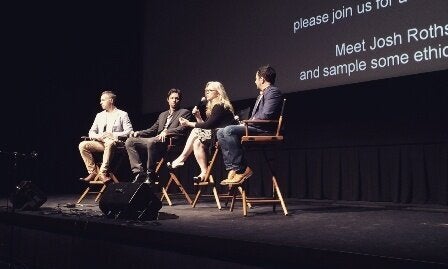 Josh Rothstein (second from left) joined World Vision Canada staff for the Canadian premier of Dukale's Dream earlier this month. The film is now available for download on iTunes. Photo by World Vision Canada.
Dukale's Dream was more than six years in the making. "This was my baby," says director Rothstein, although over the duration of the making of the film he had two children. "It's an awareness piece to inspire people that they too can get involved."
The ultimate goal of the film is to inspire all of us to consider the origins of the products we consume and the implications of our choices. "Westerners are hungry to be ethical in their decisions," Rothstein says. "We shouldn't wait for a crisis before aid goes into a country. We should be proactive and support preventative aid. Farmers want a hand-up not a hand-out," he adds and I couldn't agree more.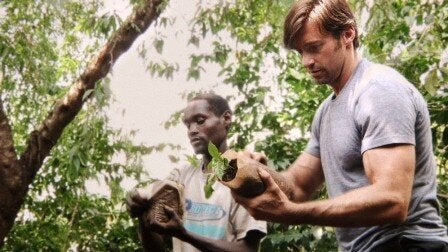 Given the stakes of our planet's environmental and economic issues, the documentary makes us look at our own environmental footprint. It makes us examine how the choices we make have implications on the economy and environment worldwide. Beyond that, our choices affect real and specific people. In this case it's the coffee farmers and their families, many of whom are vulnerable, due to poverty and a lack of education and skills.
We learn by watching Hugh Jackman's experience with World Vision, that even one small choice we make, like choosing to drink a cup of coffee that is grown, sold and purchased in an ethical way, really can improve life for individuals, communities and entire nations.
Hugh Jackman is the ultimate spokesperson, having broached this topic with the United Nations. But it is our involvement that he is trying to muster. There are thousands of 'Dukales' in the world, thousands of social issues and countless celebrities lending their faces and names to causes. But Jackman clearly proves, by his eventual creation of a coffee and tea company called Laughing Man, that he has a solid dedication to his commitment. Laughing Man donates 100 per cent of all proceeds to benefit those in need round the world.
Is the film commendable? Yes. Is the message delivered in a concise, heartfelt way? Absolutely. Is it uplifting to watch despair turn into hope? Certainly. This is what World Vision (one of the world's largest NGOs and one for which Jackman and his wife, Deborra-Lee Furness, are ambassadors) stands for. This documentary is an exceptional platform to strive to use our voice as consumers to make a difference, a challenge I most certainly embrace and support. And I'm sure you do too.
Proceeds from movie sales (it's now available on iTunes) and screenings will go to World Vision's community development projects in Ethiopia. Director Josh Rothstein, Hugh Jackman and World Vision ask all of us to get involved. Visit www.dukalesdream.com to learn more.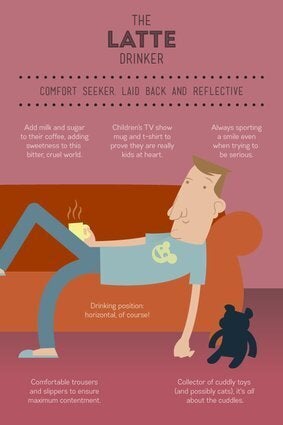 What kind of coffee drinker are you