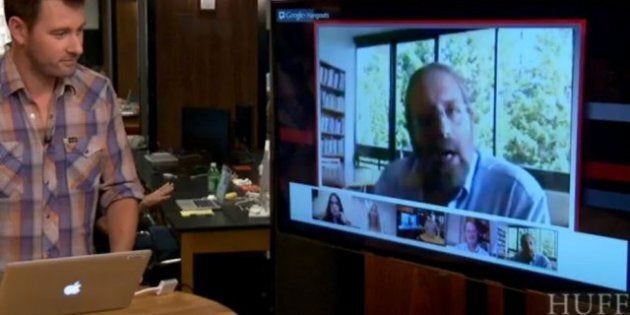 Readers with even a passing understanding of the term social entrepreneurship understand that it's about big ideas in small packages that have the potential to effect enormous social change. Social entrepreneurship is about the regional and global impact that can be unleashed if start-up solutions to stubborn, often heartbreaking local problems are given the support to grow, scale-up, and spread around the world.
Call it the power of small. If small is powerful, what's the force and fuel that can turn it into something big? How can the local impact of a social solution become a world-changing enterprise?
BLOG CONTINUES AFTER SLIDESHOW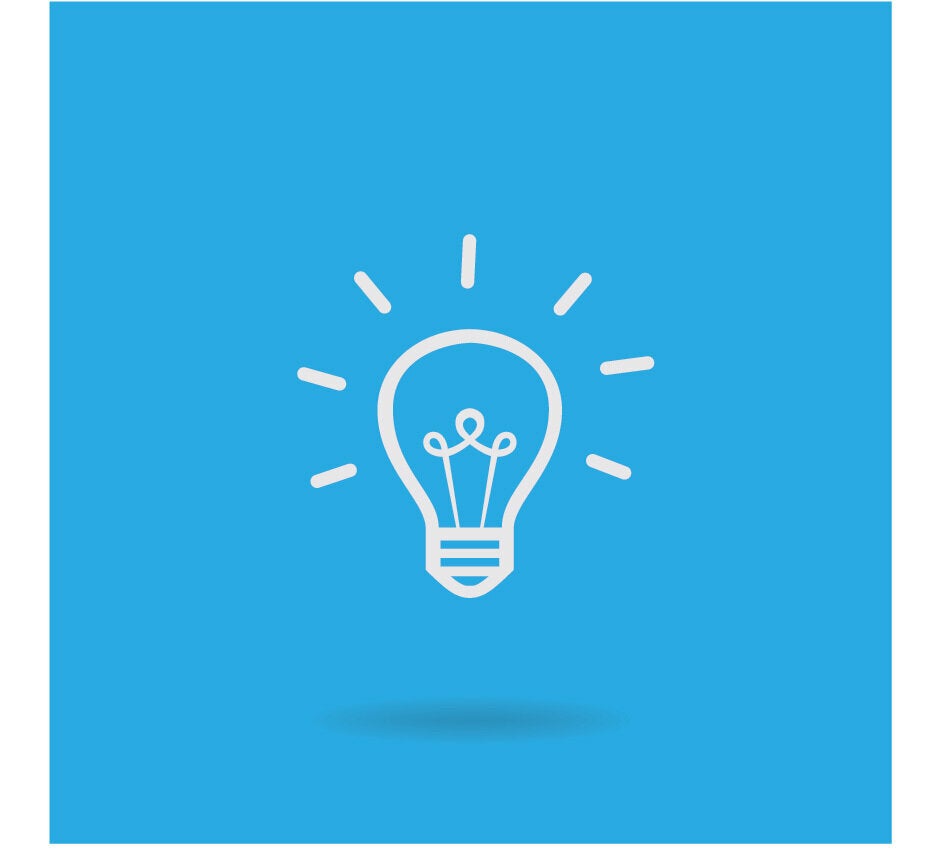 Keys to growing your small business
"The thing that really stuck out for me in this competition," said judge Rob Henning, co-founder of ESPartners, "is that the strongest applicants were very specific. They had a very specific, innovative service that they were offering to small enterprises."
"The ones that were the most powerful were a really simple idea that used basic and available resources and light, ubiquitous technologies, such as mobile and texting," said judge Joanna Harries, director of international expansion at Endeavor.
She pointed to an initiative of InVenture, an entry called The Power of Texting: Creating Credit Scores with Mobile Tech, texting software that generates credit scores for entrepreneurs in regions where access to small business financing has been stubbornly absent, largely due to the risks associated with lending to individuals lacking credit information. This has the potential to transform whole economic landscapes and propel vast numbers of people into the middle class through the job and community growth associated with small business growth.
Harries also noted, "Businesses that are going to move the needle don't necessarily have to be brand new, just new in the market and with an ability to leapfrog ahead of where things are now."
An example she and Henning highlighted is FlashCast Kenya, geo-targeted advertising with a locally appropriate twist on the higher-tech version becoming ubiquitous in the United States. Instead of alerting potential customers to nearby merchants and services on a smart phone, it uses sign boards on public buses in Nairobi that flash ads for businesses within a certain distance of where the bus is at any given moment.
"A lot of the strong entries are aggregators of information or are providing quicker, better, more access to information," Harries said. This direction is not a phenomenon unique to bottom-of-the pyramid markets. "Even the most exciting start-ups in New York are basically aggregators of information. Because we're all busy -- especially entrepreneurs -- there's lot of value in aggregation. And when aggregation goes with technology that is simple, that overlay is really exciting."
Simple solutions, said Harries, are the ones in which "the potential for rapid scale is there."
"The best entrepreneurs aren't people who have it all, already," Harries said. Though there are "necessity entrepreneurs" -- those innovating for survival, and those with more room to fail -- success all comes down to determination and frankly," says Harries, "money."
"Whether it's to get food on the table, or to buy a Ferrari, the most successful entrepreneurs have some real fire in the gut."
Harries described the challenge of nurturing entrepreneurship in countries like Saudi Arabia, where there is enormous potential in the young, educated population but a comfort level that comes from the country's riches and its government's capacity to take care of its citizens. "We're having a tougher time finding entrepreneurs of the same calibre, who have the same drive and ambition as entrepreneurs in other parts of the world."
In contrast, in Haiti, where Henning has worked extensively, "Haitians revel in being entrepreneurial," he said. "They are hustlers because they have to be, hustling up work and solutions. At a very basic level, they are entrepreneurs at their core, but many of them would really prefer to be employees. And then there are those who are very, very ambitious."
"It's that drive and mindset that will determine how far you're able to go with it," Harries added.
An understanding of the market
"The powerful idea is that if you know the environment well, if you yourself are the customer or the client, and you yourself have gone through it, you know what resources are available and you know what's going to work and what's not. That tends to be a key to a successful enterprise."
She noted that Adel, a rural youth development program in Brazil, is aimed at stemming the tide of educated young people that are abandoning their rural homes for cities. "This was totally borne out of the problem that the founders themselves were experiencing: a rural youth that was brain-draining away. People in business schools sitting in ivory towers might come up with good ideas," she said, "but then they don't necessarily work on the ground."
Henning agreed, noting that beyond having a personal understanding of the environment, some other basic steps can help refine the solution to best meet a need, such as: "going to trade fairs, doing research on the industry, and seeing what kinds of similar things are happening in other places in the world."
"Having access to advisors or people who can provide you with resources, people who can give you a key bit of advice at the right moment that's going to be the difference between going down a path that would lead to failure and one that's going to lead to success because they have been through it before -- that's critical," Harries said.
"Role models are very, very important," Henning added. "The [entrepreneurs] that are really smart ask, 'where are the role models in my economy and my peer group?' They realize that they need help, and they go and talk to people and ask for advice."
Harries acknowledged that finding role models can be a challenge for time-strapped entrepreneurs. "Connecting the dots to mentors is sometimes difficult when you're an entrepreneur so that you're running a mile a minute and you don't really have time to step back, or take a strategic view, or see the bigger picture."
Henning said that open competitions like The Power of Small also represent a significant opportunity to learn from others. "A big value of competitions such as these is that they allow entrepreneurs to see the progression of businesses to scaling up, and to learn from that."
Harries suggested you may not need look very far to find the best role models. "Despite everyone wanting to have access to mentors who are the most senior, top-level advisors, it's often those who've done something similar to what you're doing in a similar place who are the best scenario." She noted that the presence of a blossoming generation of role models in Saudi Arabia is leading the way to a cultural shift that is making entrepreneurship a viable option for young people.
"Surround yourself with good people, and be transparent about what you are trying to accomplish and how," Harries said. "Do not be afraid to share control."
"Management capacity is the biggest challenge in converting from a microenterprise to an SME [small- and medium-sized enterprise]," Henning said. "You need to be able to delegate and build a team of people committed to the mission, who have the right mindset, and share the vision of the entrepreneur. That's really hard to do."
It's important that founders understand what their own talents bring to the table when scaling up, he said. "It takes a whole different set of skills and mindset to move from being a one-man show to growing a company to 15, 20, 100, 200 people."
Harries agreed. "Many times, the people who start something are not the same people who want to scale it," she said. They're not the same type of entrepreneur.
"Have a transition plan," Harries advised. "Think about what kind of entrepreneur you are; where you want to take the business. Recognize that some people will take it all the way, and some will hand the reins to someone else, who can take it to scale."
"Think big while also staying focused," Harries added. She and Henning both acknowledge that a strong strategy relies on a strong team, with staff that can handle myriad projects.
"Even entrepreneurs who are poised for success can get caught in a survival trap," he said. "They can be working really hard and not moving; not growing." This is when it's important to "pull back from things that aren't working, and from work that isn't of their core competencies."
"Once you get over those first few hurdles, and it's no longer the daily battles where you, yourself, can handle everything, that's when a longer-term strategy," Harries said. "It's important to be able to look at other models and understand what has and hasn't worked, and to act on opportunities to grow and scale."
Many people assume that financing must come first. Henning cautioned that the strongest financing options are available to entrepreneurs who already have key strengths in place.
"Get your team and strategy right, so that you, as the entrepreneur, can focus on thinking about how to grow your business and have a business plan. Without the right team and a clear understanding of the market, most people will take a pass on financing your business."
Be sure to choose the right capital and partners, Henning said: you will need those who can provide financial support on good terms and can also "bring very clear technical assistance to the table."
Popular in the Community