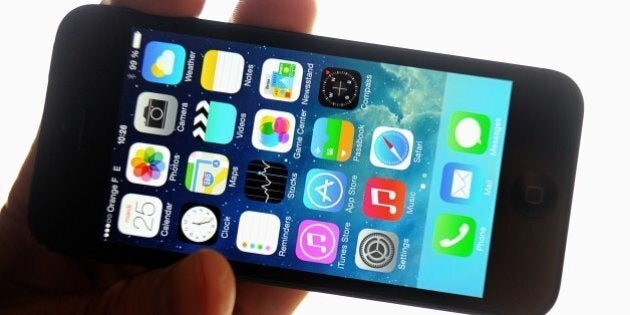 Maybe it's just my years in telecommunications but I think smartphones are a powerful force for bringing people together, kind of like food, alcohol or a love of Game of Thrones. It not only gives you the tools to plan the details, but it also provides the means to grow or maintain friendships in the first place. It's great for connecting and keeping in touch. Here are a few easy ways I use my phone to organize my life that may just help you keep your social life from fizzling.
A little connection goes a long way
The older we get, the more our lives are filled with work, babies and other priorities that get in the way of all that hanging out we used to do. And many of us move out of the city, across the country, or even further, from family and friends. So it's pretty natural and normal to see our friendships and social life go through an adjustment. But your phone can help!
I travel regularly on business, particularly to places like London, New York or Geneva. Beyond keeping up with what's happening back at the office, I'm using my phone to connect with family and friends. Texts, Facebook posts, and tweets are all small, quick gestures I use to reach people while I'm away. Skype is an app I've come to rely on in my travels; being away for a few days to a few weeks, the feeling to see someone's familiar face and chat with them directly is amazing. It definitely helps get rid of home sickness!
No matter how busy you are, you should be able to find a minute or two to connect using your smarpthone, and that's all it takes. So send that flirty text, or goofy snapchat!
Mobile apps were named "word of the year" back in 2010, and since then they've continued to grow and become an even more indispensable part of our lives. Apps can help you find friends you share a common interest with, or a special someone for a hot date! I like using apps for things I may need on my travels or to enjoy my hobbies. I've got my app for easy banking, Google Maps and Air Canada for travel, and Shazam to save that catchy song on the go. Plus, if I ever want to check in on my home while I'm away, I use Nest to check the temperature. Beyond that, I've got a selection of social media apps (i.e. Instagram, Twitter, etc.) which I use to connect with friends. With all of these tools at your fingertips, it's easier than ever to make plans and stay connected to the people around you.
Your calendar is your friend
If your week is anything like mine, it fills up fast. Most of us happily use Outlook or some other calendar program to schedule meetings during work hours, but you can do the same thing with your social life. Sure, it's best not to tell your friends you've blocked off exactly 1.5 hours for sushi, but if you drop extra-curriculars into the calendar app on your phone, it's amazing how much easier it is to find time to do all that fun stuff. I've gotten into the habit of setting up my calendar -- work and personal life -- and the little reminders help me to plan things out and not forget anything. The calendar apps will also help you get in the habit of planning a week ahead and being proactive about searching out that free evening to get together with friends.
OK, now step away from the phone
It goes without saying that while your phone can help you connect, plan and schedule a social event, once you're all out, tuck that phone away. That's the best way to enjoy every minute of together time. Trust me, it's hard at first not to want to check your phone but when you don't, you'll be more focused on your friends and catch that next joke. It's a great idea in theory, difficult in practice, but worth it in the end if you want to keep those relationships strong.
I ask my phone to do a lot of things, and I'm happy to say it delivers. It keeps me connected to the people I care about most, especially when I'm travelling, and it helps me create more of those moments that keep us together. All that, and it lets me take the occasional embarrassing photo of a friend when they act up on one of our nights out.
Popular in the Community