There's no question these B.C. whale watchers got what they came to see.
Funt was out Tuesday enjoying the waters of Howe Sound near Vancouver with some friends, when a group of six orcas arrived on scene.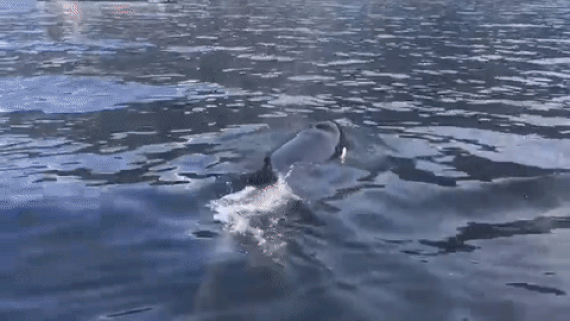 The whales were drawn in while playing a game of chase with a sea lion, Funt told The Huffington Post Canada.
The 300-pound sea lion was trying to climb a nearby boat to escape the hungry whales, he said. The orcas taunted their exhausted prey by continuously pushing the boat out of the sea lion's reach.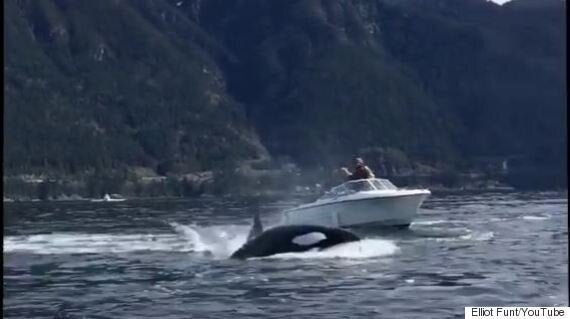 The whales were coming so close to Funt's boat that "they definitely rubbed against the hull a few times," he said.
"We weren't really sure what to do. We didn't want to hurt the orcas by turning on the motors."
A quick-thinking guide from a nearby whale-watching tour encouraged the boater closest to the sea lion to act as an escort and chaperone the tired animal to safety a few hundred metres away, where it climbed onto the shore of Bowyer Island.
Funt says he's been boating the waters for Howe Sound for many years, but has never experienced whales quite so close before.
"It wasn't that scary, it was really exhilarating," he said.
"It all happened so fast."
However, Funt said he's worried that experiences like this will soon be history in the Howe Sound area.
He said a proposal to build a liquefied natural gas (LNG) processing and export facility at the former Woodfibre pulp mill site would bring tanker ships directly through the waters where his orca sighting occurred, disrupting marine wildlife.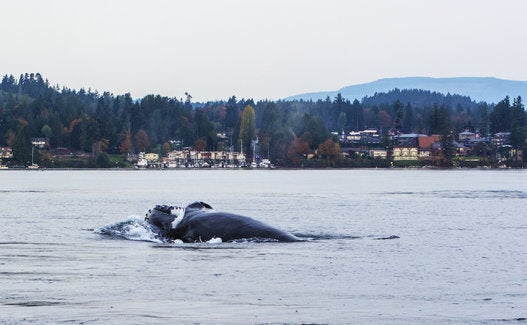 Humpback Whale Visits Mill Bay, B.C.