An embarrassing interview experience led to a meaningful moment for Howie Mandel.
In a video for the annual Bell Let's Talk campaign, the "Deal Or No Deal" host shared his experience with obsessive-compulsive disorder (OCD) and why he thinks there should be less stigma around mental illness.
The condition causes him to be anxious about touching certain surfaces, something Howard Stern listeners learned when a prank the radio host decided to play on Mandel was broadcast on air.
"The door was kind of dirty, and no one would open it for me, and I started to panic, and go through anxiety," he says in the video.
He said he saw a psychiatrist for OCD and that he didn't think the prank was funny, but didn't realize until afterwards that the moment was on air. Someone eventually opened the door, but Mandel was so humiliated that he barely acknowledged a man on the street that recognized him after leaving the studio.
"They said 'I just heard you on Howard Stern', and I went 'oh my God, like what do I do now? Do I just run into traffic and just end it here?' And the next two words were the words that made my life different and the guy just said into my ear, 'me too.'"
It isn't the first time that the host has opened up about his mental health. He also struggles with ADD/ADHD, a fact he shared with Additude magazine.
"I've been married to my wife, Terry, for 30 years — she was my high-school sweetheart — and, God knows, she's patient with me. If you asked her about my ADD/ADHD, she would say it's difficult to deal with. She can't get through a conversation with me without having to reel me back in."
Bell Let's Talk is a multi-year campaign that aims to reduce stigma associated with mental illness. The 5th annual Bell Let's Talk Day is January 28.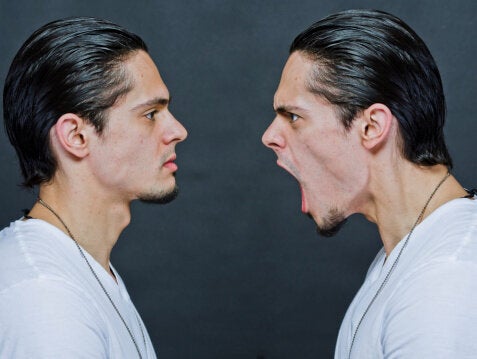 Common Mental Health Myths
Popular in the Community