If you're like most parents, all you want for your kid is for them to be healthy. That includes getting them the recommended vaccines to help prevent disease. In fact, nearly 90 per cent of children in Canada are immunized against a range of ailments before their second birthday.
But when it comes to the HPV vaccine, which is recommended as early as age 9 and can protect against several types of cancer, some parents aren't so keen. Others maybe aren't sure or haven't been given enough information to decide.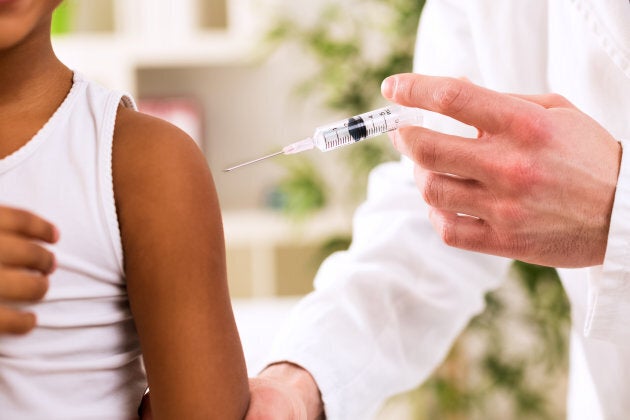 Many parents may also find it difficult to talk to their children about the vaccine because the vaccine's purpose is to prevent human papillomavirus, the most common sexually transmitted infection in Canada. Telling a child about it means talking to them about sex.
This may explain the relatively low uptake of the vaccine among Canadian children. In Ontario, for example, just 59 per cent of girls and 53 to 56 per cent of boys are fully immunized against HPV. Other provinces vary considerably. This is far below the vaccine coverage goal of 90 per cent for adolescents.
I don't have kids. So, I'm generally not one to dish out parenting advice. But as a lecturer of sexual health who specializes in sexually transmitted infections, I can say with certainty that the consequences of not talking to your kids about the HPV vaccine are simply too great.
While the vaccine was first introduced among girls, HPV is not a female disease.
Bottom line: the HPV vaccine could save your child's life. In 2017, 1,550 Canadian women were diagnosed with cervical cancer and 400 died from it. Worldwide, there are 570,000 new cases annually and 250,000 deaths. That's one life lost every two minutes.
These statistics are sobering when you consider that the illness is almost entirely preventable through vaccination against HPV, and curable if detected and treated early. In fact, the World Health Organization believes we can eliminate cervical cancer globally.
In Australia, for example, where 90 per cent of children are immunized and cervical cancer screening includes testing for HPV (as opposed to the traditional Pap smear used in Canada), researchers estimate that there will be less than four new cases of cervical cancer per 100,000 women by 2028, the threshold for disease elimination.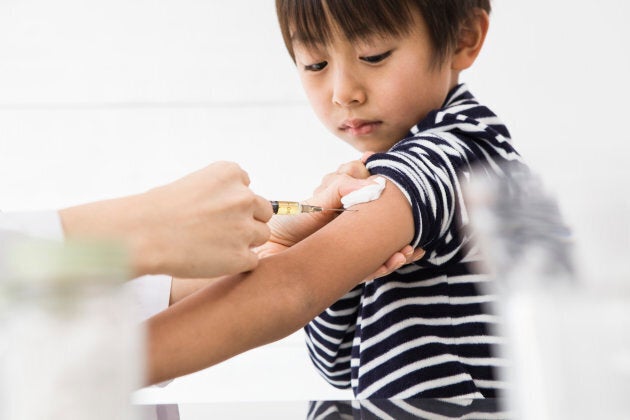 The second thing you need to know is that vaccinating boys is important, too. While the vaccine was first introduced among girls, HPV is not a female disease. Three out of every four sexually active Canadians will have one type of HPV (there are more than 100) in their lifetime.
Thus, mobilizing boys to get the vaccine will help limit the spread of the virus. This will protect boys against penile and anal cancers, which have been linked to HPV, as well as some forms of oropharyngeal cancer that develop in the mouth and throat. It will also help prevent new HPV infections, and, thus, new cervical cancers, in women. A win-win vaccination.
While most parents wouldn't dispute these health benefits, you may have concerns about safety or whether HPV vaccination leads to earlier sexual activity.
If you're wondering whether to support your child to catch up on these important series of shots, I hope your answer is yes.
First, the safety profile of the vaccine is excellent. It is also highly effective in preventing HPV-related disease. Australia's vaccination program has led to a 77 per cent reduction in high-risk HPV types and a 90 per cent reduction in genital warts among heterosexual men and women aged 15 to 20.
Regarding the latter fear, a brand new study of nearly 300,000 adolescent girls in B.C., conducted before and after the introduction of the HPV vaccine, found no evidence of an increase in sexual activity or number of sexual partners. In fact, sex became safer: between 2003 and 2013, the girls' reported use of condoms increased and pregnancy rates declined.
So, if you're wondering whether to support your child to catch up on these important series of shots, I hope your answer is yes. Now, how to explain it to your kids?
"Why do I have to get these HPV shots?" your child may ask.
Often, parents will respond like this: "Because it prevents cancer."
This is accurate. But if I'm honest, helping your children understand the vaccine should be part of wide-ranging conversations about sexual health over a long period.
You might consider saying something like:
"When you get older, you may meet someone you like and begin to explore relationships. These can be fun, and sex may be part of that (though it doesn't have to be).

When you do feel ready to have sex, there are a few things you can do to be sexually healthy with a partner you care about. You must make sure you both want to have sex. You should be honest about what brings you pleasure and what doesn't and treat each other with respect. You'll also want to protect yourself from infections that can spread through sex. HPV is one of them, and it's known to cause different types of cancer.

This vaccine will help protect you from that. But it's really important to get it before you're exposed to the virus, so you have plenty of time to build up antibodies. Do you have any questions?"
You know your child best, so meet them where they are.
Talking to your child about sex may not be easy. Getting vaccinated should be.
Have you been affected personally by this or another issue? Share your story on HuffPost Canada blogs. We feature the best of Canadian opinion and perspectives. Find out how to contribute here.