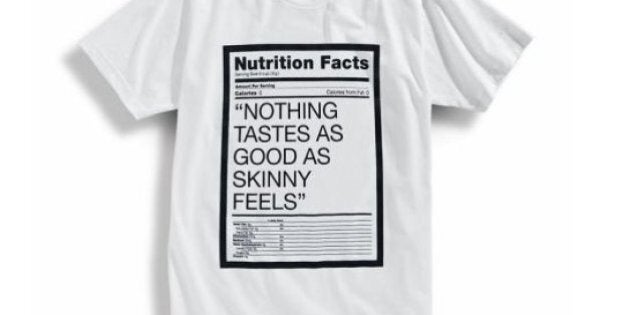 Being associated with Kate Moss usually brings positive attention but not for the Hudson's Bay.
HBC customer Kathleen Pye, who found the shirt in one of the HBC Toronto stores, tweeted a photo of the controversial shirt, and wrote that the company was "unbelievably irresponsible" for promoting eating disorders.
The company issued an apology to her:
HBC eventually told customers on Twitter that they were removing the shirt on its online retail website and from stores.
Despite the uproar, not everyone was offended by the shirt, which was made by Canadian Christopher Lee Sauvé, a designer whose signature is making fun of fashion and pop culture.
A few Twitter users voiced their support for the shirt:
"I am being bombarded with hate mail, tweets, Facebook messages from people protesting my design 'Nothing Tastes As Good As Skinny Feels' selling at The Hudson Bay and Patricia Field. The design was not intended to be pro-anorexia but the opposite. Clearly the nutritional label that is on the t-shirt states that you are not consuming any calories or nutrition by not eating therefor Kate Moss statement from 2009 is ridiculous and therefor the t-shirt is a protest against her actions and the absurd remarks that occur in the fashion industry as all of my work portrays."
Sauvé also shared his thoughts—albeit in a more direct matter—on Twitter before removing the tweet:

What do you think? Is the shirt offensive? Do you think it promotes eating disorders? Or is it just poking fun at the fashion industry? Sound off in the comments below.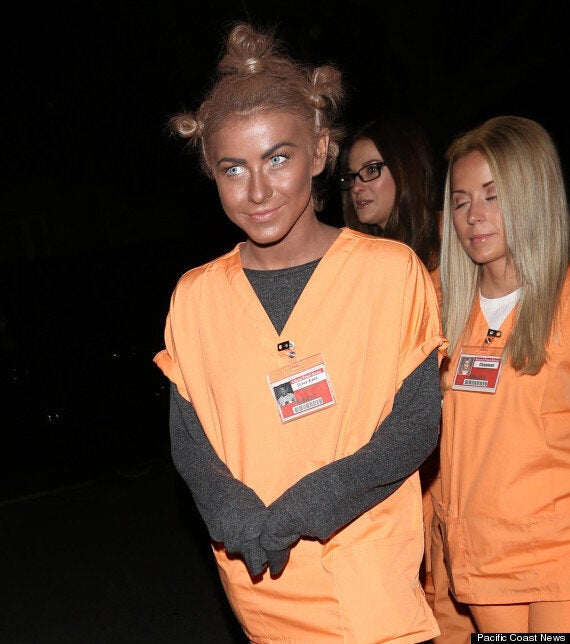 Top 10 Fashion Controversies Of 2013
Popular in the Community