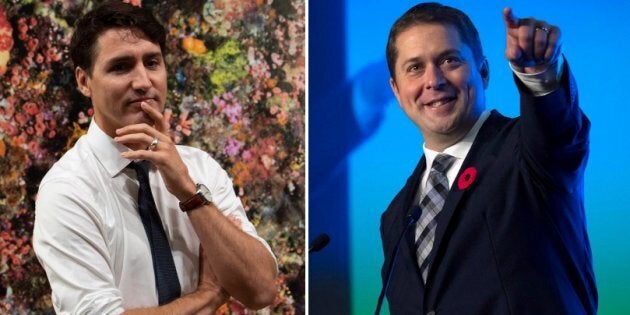 All right! Hands up if you're excited about the next federal election campaign!
Hello? Is this thing on? Anybody?
OK, we don't blame you if you're not exactly hyped up for Canada's electoral showdown next year, and if the attitudes of Prime Minister Justin Trudeau and his Conservative rival Andrew Scheer are any indication, the election is going to be a doozy.
Both Trudeau and Scheer are gearing up for what they say will be a "nasty" campaign. Well, really, they're blaming each other preemptively for making it a nasty campaign, thus ... ensuring it'll be a nasty campaign? Look, politics doesn't make a lot of sense and we just can't get enough of it. Kind of like love.
Watch "Backbenchers" Season 2, Episode 2:
On the second episode of the new season of "Backbenchers," we gaze into the crystal ball for a lowdown on what you should expect from each party in the year leading up to the 2019 vote.
We also feature an exclusive sit-down with a federal leader to talk about the challenges of being at the helm of a party. Spoiler alert: things get ... catty.
And as a bonus, we also spoke to Libertarian Party Leader Tim Moen, who gave up his career at its peak to jump into politics. Learn more about him in the video below: