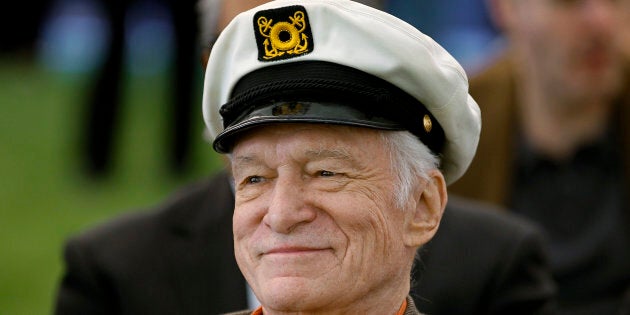 What shall we learn from the life and death of Hugh Hefner? If we were to look to many of the blogs, articles and tweets across the political spectrum, it is that Mr. Hefner was a renegade who instigated a sexual liberation revolution against the moral authority of America. The moral authority of the America that limited its revelling in porn and sex to gentlemen's clubs and then returned home to their dinner and beautiful wife. The America that drew a line between the girl you could marry and the whore, and kept the whore in the shadows.
Mr. Hefner brought the whore out of the shadows to make money off of her body. He did not change the binary of the whore and the prude. He did not speak to women's sexual liberation independent of men's sexual pleasure. He did not rebel against the America that told women their existence was restricted to one of these categories, each tasked with serving the interests of men. He simply said that we no longer need to hide our objectification of women, in fact, we can line our pockets with it using any medium available.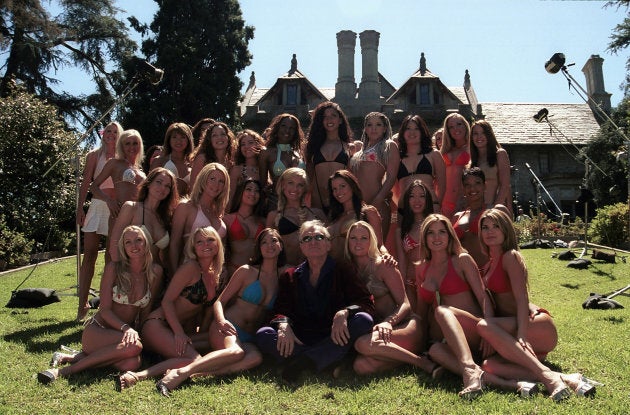 He liberated men to treat women in public the way they treated certain women in private. He sold the women in his haram alongside the products in his magazines. He merely sanctioned the commodification and exploitation of women in polite society. He taught a generation of men to understand their sexual gratification as the central and sole purpose of a sexual relationship — and unfortunately, taught women the same thing, leaving many confused and dissatisfied women along the way. He taught men to fantasize about a success that meant collecting women as trophies and treating them as nothing more than breathing sex dolls. And he taught young women to appear and behave as sex dolls in order to attain male attention.
This is Mr. Hefner's legacy. A legacy of inviting young and impressionable women to a mansion notorious as an erotic fantasyland where the women are one of the attractions, equal to the cigars and the foreign substances. But not before they signed a non-disclosure agreement. A legacy that, at the very least, fashioned the environment necessary for sexual assault and abuse as former Playmate, Chloe Goins, , when she spoke about her sexual assault by Bill Cosby at the Playboy Mansion when she was 17 years old. In fact, Goins included Hefner in the against Cosby, pleading that Hefner knew or should have known that Cosby would commit the sexual assault against her.
And let's not forget the deluge of allegations against Hefner made by former Playmate, Holly Madison, in her book. Although difficult to verify, Madison's claims certainly draw attention to the blurry meaning of consent and control in the Viagra-infused orgies in the Mansion in light of the age, impressionability and financial needs of the women known as Playmates.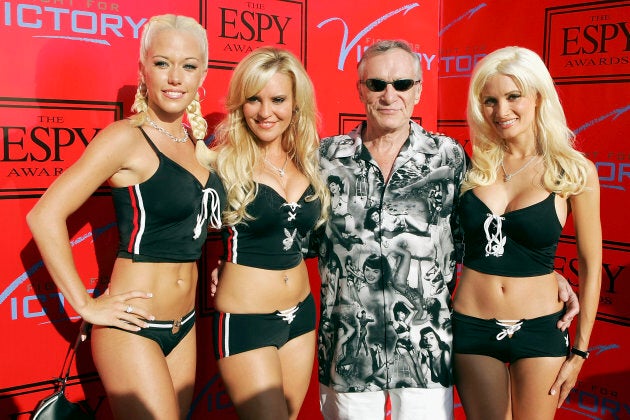 Many people and media outlets this morning, retweeted a tweet that Mr. Hefner had once written in response to a man who called women "bitches." In the tweet, Mr. Hefner stated:
This tweet was lauded by many as a symbol of what it means to treat women with respect today. That respect means to collect women like plaques, treat them as soulless commodities, exploit them sexually, infantilize and rob them of any individual identity by calling them "Playmates" and urging them to augment their bodies so that they look identical to one another for the sole purpose of pleasing you sexually — but don't call them bitches. This is the legacy of Hugh Hefner.
It is absurd. It is shameful that we expect so little. It is harmful that we celebrate Mr. Hefner's hideous culture of objectification and what it teaches young women that they can expect of their lovers and strangers. Mr. Hefner's legacy is not one of sexual liberation — it is the story of a man in America who had enough money to purchase a fantasy centered in his own ego and then invited other men for the ride. The thing about fantasy though, is that when it manifests into reality, someone pays the price.