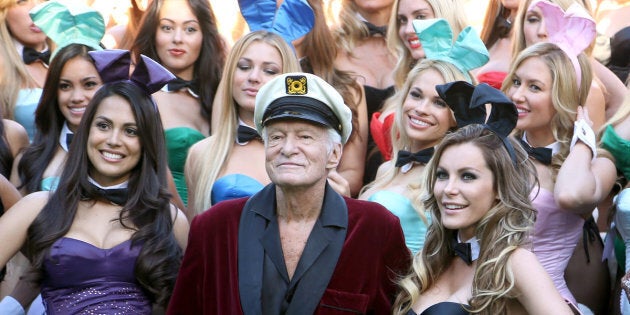 Playboy founder and legendary ladies' man Hugh Hefner has died at the age of 91, according to Playboy Enterprises.
The magazine said he "peacefully passed away today from natural causes at his home."
Hefner's dreams of running his own magazine began while he was working as a copy editor at Esquire in 1952, and the following year he secured enough funding to launch Playboy.
The December 1953 inaugural issue featured none other than Marilyn Monroe as its cover girl, and the magazine would go on to become a multimillion-dollar empire ― including TV series, websites, DVDs and endless licensed merchandise ― and one of the most recognizable brands in the world.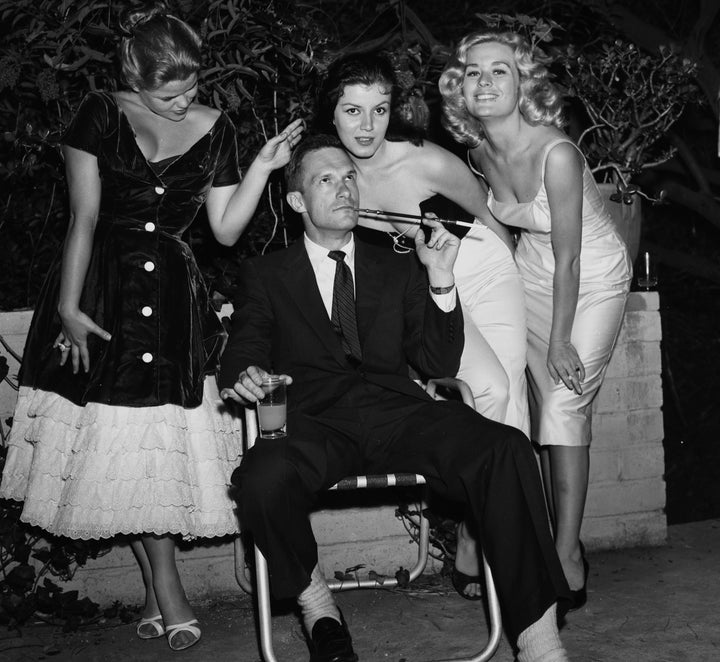 In the 1960s, Hefner became the public face of the company, and was known for donning a smoking jacket, a pipe and the assurance that wherever he was, a bevy of beautiful women were not far behind. He launched a series of private key clubs that he staffed with hostesses known as "Bunnies" for their now-iconic uniforms that included bunny ears and a tail.
Hefner was arrested in 1963 and charged with selling obscene literature after publishing nude photos of actress Jayne Mansfield. The charges were dropped after a jury was unable to reach a verdict, but the experience led Hefner to launch the Playboy Foundation, which provided funding to groups researching human sexuality and fighting censorship.
Hefner took the company public in 1971, but by the mid-'70s, the magazine was facing more competition with the arrival of hardcore publications such as Penthouse and circulation began to fall. In response, the magazine released its first full-frontal centerfold in January 1972, featuring model Marilyn Cole.
The Playboy founder would find himself with health problems in 1985, when he suffered a minor stroke just a few weeks shy of his 59th birthday. It was an eye-opening experience for Hefner, who decided it was time to tone down his wild parties, according to the Los Angeles Times.
"I survived a stroke two weeks ago," Hefner said in a statement. "My recovery is total and something of a miracle. What has happened is actually a 'stroke of luck' that I fully expect will change the direction of my life."
He handed over his empire to daughter Christie, who had been president of Playboy Enterprises since 1982. She began running the company as chairman of the board and CEO in 1988.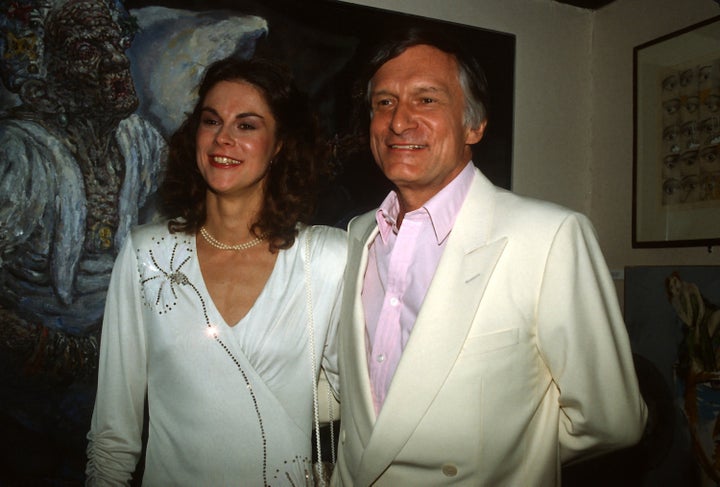 In 2009, Scott Flanders replaced Hefner's daughter as CEO and Playboy Enterprises Inc. began to make a radical shift focusing on its branding potential and licensing opportunities.
Two years later, Hefner made a $207 million deal to buy out the company and take it private. The deal gave him a $1 million-a-year contract, full editorial control of the magazine and the right to keep living at the Playboy Mansion, Forbes reported. Hefner told The Hollywood Reporter in September 2011 that he owned close to 37 percent of the corporation, but noted that he had limited involvement with the company's new focus on licensing. The media mogul also revealed he estimated his personal wealth to be more than $100 million.
In that same article, THR broaches the subject of death, but it was not something Hefner ever talked about, a close colleague said. Hefner said he was not afraid of death, and had no faith in any afterlife. And his death wasn't just a subject that Hefner avoided -- at the time, the company hadn't thought about it either.
"That's hard to imagine. There's no succession plan," Flanders told THR.
"I've taken a massive step back with Playboy. Just due to that fact that at this point in time I do not agree with the decisions and direction the company is actually going in," Cooper told Business Insider in March 2016.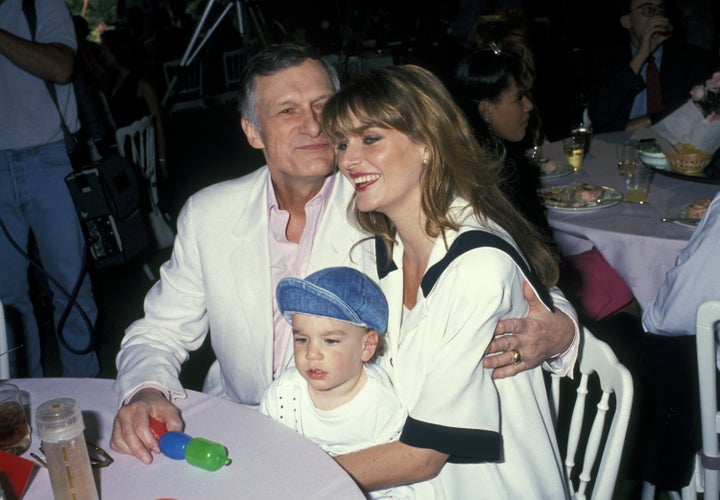 During his 12-year separation from Conrad, Hefner had relationships with many of the young models featured in his magazine, including twin sisters Sandy and Mandy Bentley, and even dated seven women at once. His concurrent relationships with Playboy Playmates Holly Madison, Bridget Marquardt and Kendra Wilkinson were featured on the reality series "The Girls Next Door."