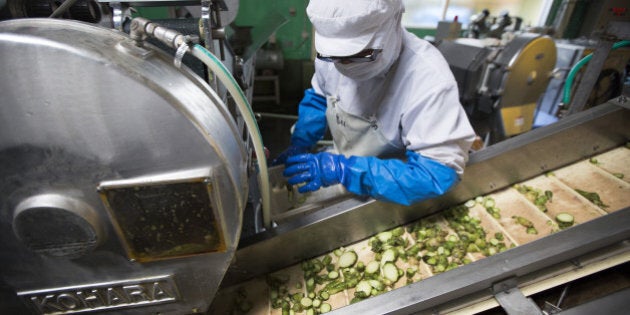 In his new book The Humane Economy, Wayne Pacelle, president of the Humane Society of the United States, identifies and propels important changes in the social and economic landscape. His book takes its inspiration from the increasing number of people who recognize that how we make money can harm -- or it can help -- other species.
He explains how a number of existing businesses across sectors are changing to better respect animals. Pacelle also highlights some of the new enterprises that have been built to create cruelty-free products and meet the ever-increasing consumer demand for ethical food, clothing, cosmetics and entertainment. From meat alternatives to non-dairy milks to leather made from pineapple leaves, the combination of commitment, imagination, and research is yielding encouraging and compassionate results.
The hopeful dynamics explored in The Humane Economy can be found in Canada, too. A survey commissioned by the Vancouver Humane Society last year found that 12 million people in this country have already stopped eating animals or want to reduce their consumption. Canadian farmers are world leaders in growing plant-based proteins. Companies like Daiya, Gardein and Vega demonstrate that Canadians are at the forefront of developing more ethical products. Smaller enterprises are being created all the time, and it is particularly easy to make positive consumption choices in large urban centres.
But the movement towards a humane economy is also evident in smaller Canadian communities. London, Guelph, Halifax and Niagara have thriving annual VegFests that both educate and allow people to explore local companies and organizations. Small businesses like Rise Above restaurant, Beechwood Doughnuts and Rescue Dogs, Canada's first vegan hot dog stand, fill downtown St. Catharines, and other restaurants have developed robust plant-based menus to meet the consumer demand. Piebird Vegan Farmstay near Nipissing recently celebrated its 10-year anniversary, proof that there is a sustainable market for holidays that promote kindness to animals.
Therefore in every country and community, along with a humane economy, we must ensure that there are humane jobs. Humane jobs are those that benefit both people and animals. Animals clearly benefit when we produce without killing or hurting other species. So the next question is: are workers being respected? Are they paid decent wages and afforded basic rights like paid sick days and fair scheduling? Are they free from discrimination based on gender, race, ability, sexuality, and citizenship-status?
For example, a fruit or vegetable farm does not harm animals, but it is not providing humane jobs if workers, including migrant workers, are being exploited. The same principle applies to businesses of all sizes. Eliminating one form of violence while still perpetuating other kinds of harm is not acceptable, nor does it help realize the full potential of a humane economy.
Investors and entrepreneurs play a role in the current movement towards a humane economy, but profit requires labour, as do nonprofit initiatives. Workers and their wellbeing matter, as well. Workers are also physically and psychologically damaged in the factory farms, slaughterhouses, and testing facilities that cause so much animal suffering. Alternatives to the industries that hurt animals, people, public health and the environment are undoubtedly essential for so many reasons, and they require investment, vision and an openness to change.
More labour advocates must realize that solidarity should extend to other species and that the expansion of a humane economy is a compelling opportunity to grow and evolve in progressive ways. Failure to do so would be a grave lost opportunity. Policy makers and governments also have an important role to play by redirecting the public subsidies and bailouts given to factory farms, the commercial fur industry and rib fests towards humane enterprises and sectors that will respect other species and provide good paid work for people. Researchers, too, have work to do, including by conducting multispecies assessments of employment sectors, and by identifying best practices and promising new areas for humane job growth.
The futures of our economy, workforce and societies are directly affected by our priorities, choices and commitments. Why would we want to be anything but humane?
Follow HuffPost Canada Blogs on Facebook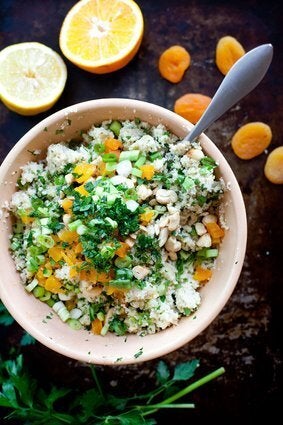 Vegan Dinner Ideas