The driver of the semi truck that crashed into a bus carrying the Humboldt Broncos junior hockey team has been arrested and charged, announced the Saskatchewan RCMP.
Jaskirat Sidhu, 29, of Calgary, faces 16 charges of dangerous operation of a motor vehicle causing death and 13 counts of dangerous operation of motor vehicle causing bodily injury.
RCMP Supt. Derek Williams said Sidhu was arrested at his Calgary home on Friday morning. Sidhu will make his first court appearance in Saskatchewan next week, although a date has not yet been announced.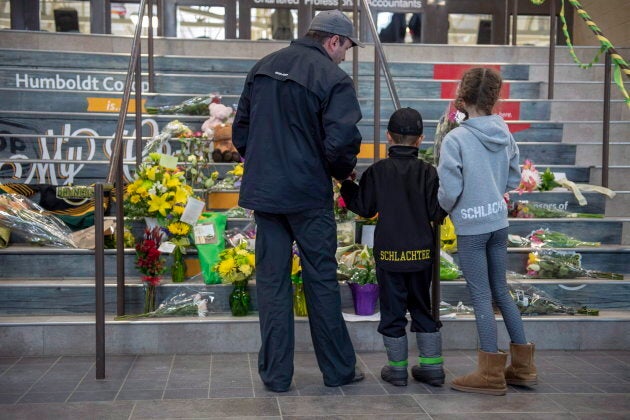 A core team of 20 investigators was assisted by over 100 additional officers during the probe, Williams said. He added that the investigation so far has involved over 1,600 interviews and the analysis of more than 6,000 photographs, as well as 3D and drone technology.
"In order to lay these charges, we require evidence the motor vehicle was being operated in a manner that is dangerous to the public,'' said Williams.
"We've looked at every aspect of the collision, including speed of the vehicles, point of impact, position of the vehicles, impairment, road and weather conditions and witness evidence.
"Every piece of information was carefully examined.''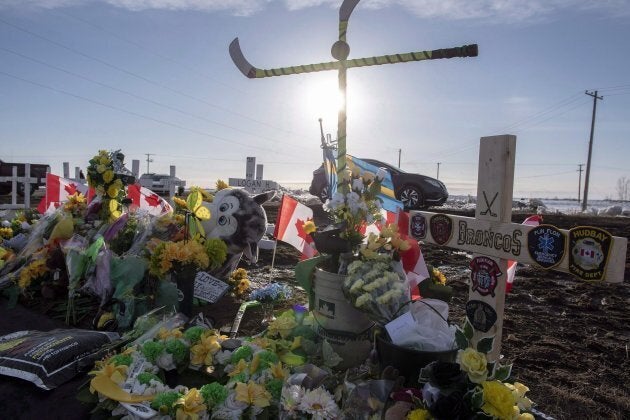 The Broncos were heading to Nipawin for a Saskatchewan Junior Hockey League playoff game on April 6 when their bus and a semi truck carrying a load of peat moss crashed at a rural intersection. There were 29 people on the bus.
Sixteen people died and 13 were injured.
The RCMP did not release any other details about the investigation, or what they believe happened. The only thing the Mounties have said to this point is that the truck was in the intersection when the collision occurred.
Sidhu was not injured at the time. The RCMP said he was initially detained, but was released and offered counselling.
Adesh Deol Trucking Ltd., which began operating in the fall of 2017, had no violations, convictions or collisions until the Humboldt Broncos' bus crash, according to Alberta Transportation Minister Brian Mason.
Dangerous driving causes death carries a maximum sentence of 14 years in prison, while dangerous driving causing bodily harm can result in a sentence of up to 10 years.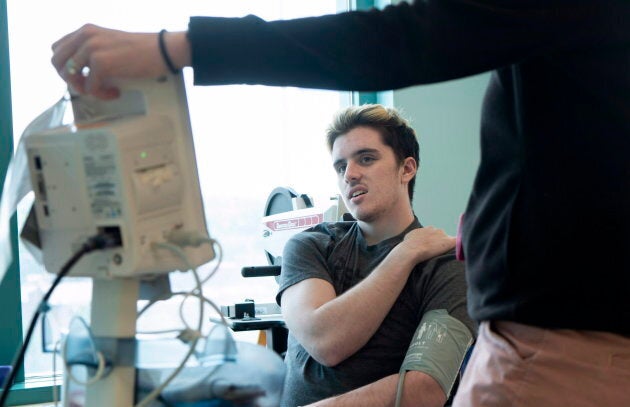 "It's finally come to charges being laid, so we are very happy about that because we don't want that to be ignored at all,'' Straschnitzki told The Canadian Press.
"It should put a little closure to the first step and the second step is ... let's see what the courts do and find out what exactly happened.
"I think that's what people want to know. What exactly happened? How it did happen and why it happened.''
Straschnitzki said he and his wife, Michelle, hadn't thought much about charges in the three months since the crash.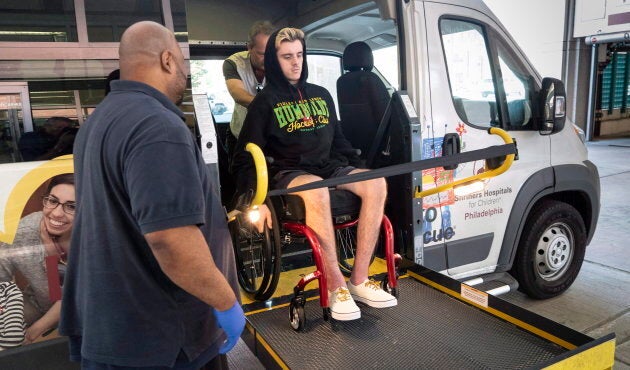 "We were just too focused on Ryan and just had the faith in the RCMP that they did a lot of hard work to get it done. I guess we'll just wait and see in the courts.''
The Humboldt Broncos released a statement Friday saying the organization has faith in the justice system and will be watching as the court process unfolds.
"Our primary focus continues to be supporting the survivors, families and others that were directly impacted by the tragedy on April 6th,'' the team said. "We will have no further comment on the investigation or the resulting charges until the process has concluded.''
With files from The Canadian Press
Popular in the Community