UPDATE- April 11, 2018: Humboldt Broncos athletic therapist Dayna Brons died of her injuries in hospital, 5 days after the bus crash. She is the 16th fatality in the accident.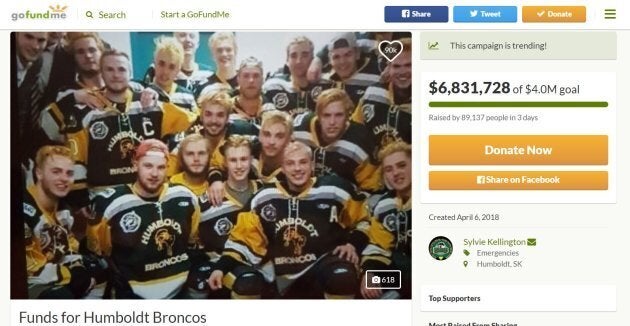 GoFundMe CEO Rob Solomon told the news site that this is a remarkable feat, as the tragedy not only touched Canadians, but people around the world.
"We've seen more than 70,000 people donate and we've seen donations come in from more than 65 countries," Solomon told Global.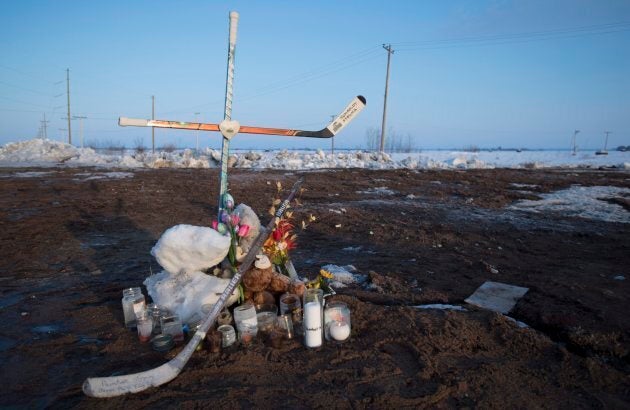 Money raised will go directly to the families affected by the tragedy. In addition to helping cover funeral costs, Kellington told CBC, "I know there will probably be rehab costs and home renovations that need to be done for some of the players and, I mean, I don't know exactly where that will end."
The campaign is now one of GoFundMe's top five largest global campaigns, in addition to being Canada's most successful fundraiser.