In Toronto, trainer Brent Bishop has created the Hunger Games Challenge, consisting of eight weeks of combat and Crossfit-type workouts, training twice a week and supplemented by videos. At the end of the two months, there will be a competition judged on individual performances. (There's also a team element, but since that runs so counter to the Arena, we'll just leave that aside for now.)
Bishop is taking the parallels to Panem seriously, focusing on both physical and mental elements of the training. Equipment like tires, sandbags, rope and weights will be employed, "among other 'surprises' to keep the body and the mind guessing," he says.
As for getting your head in the game, the approach is think like an athlete and challenge yourself, but Bishop recognizes that competition often must come from the outside.
"Try putting a time constraint on your workout routine," he suggests. "Each week try to beat your last time and that will keep you pushing yourself and avoiding plateaus. Also, get into a group scenario -- trying out a class or inviting a friend or two into your workouts will automatically increase your level of intensity and therefore performance."
There will be no starving in the Hunger Games sense of the word, but Bishop has assigned participants a specific diet consisting of lots of protein, little fat, minimal simple sugars and more complex carbohydrates. Better than having to wait for a parachute to determine your choices, we suppose.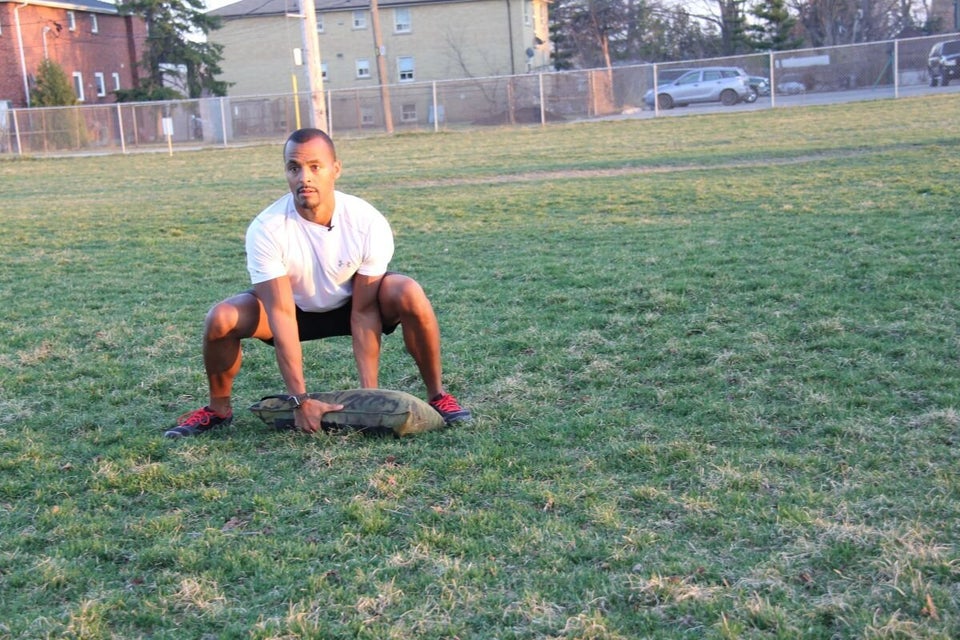 Hunger Games Workout: Toronto Tribute Exercises From Brent Bishop-from-mt-216620
Popular in the Community