 Meteorologists on Canada's East Coast are keeping an eye on Hurricane Leslie, a storm that could wreak havoc on Nova Scotia, New Brunswick and Newfoundland as early as next Tuesday.
As of Thursday morning, Leslie has been measured as a Category 1 storm and is stalled about 700 km south-southeast of Bermuda. According to the National Oceanic and Atmospheric Administration (NOAA), the storm could hit parts of Nova Scotia by Tuesday morning and Newfoundland later in the week.
"The steering currents for it are extremely weak and it could just as easily drift southward before moving north again," Fogarty told Canada AM on Thursday. "That's why we're cautioning people not to focus in too much on the official track."
Hurricane Leslie's predicted path as of Thursday, Sept. 6: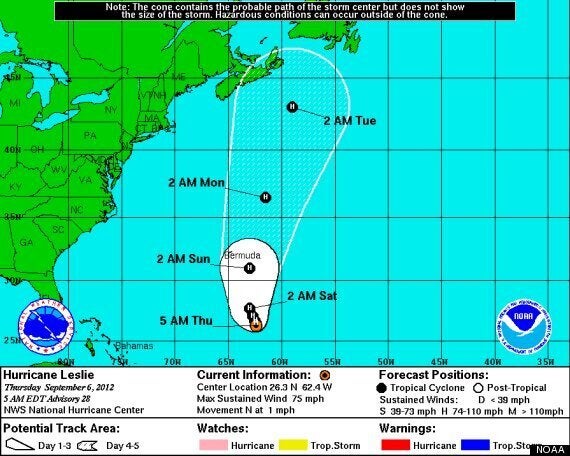 The island nation of Bermuda is bracing for the worst with the storm expected to hit this weekend.
"The Bermuda Weather Service has advised that Leslie could be a historic storm for Bermuda as it is very large and forecast to intensify rapidly as it approaches. The Island could experience hurricane force winds for a sustained period of time, possibly up to two days," Bermuda's Emergency Measures Office said in a statement.
Hurricane Leslie's approach raises the spectre of Hurricane Igor. The 2010 storm brought torrential rains to Newfoundland and caused some $200-million in damage. Hurricane Igor killed one person in Newfoundland and was retired from the list of Atlantic hurricane names.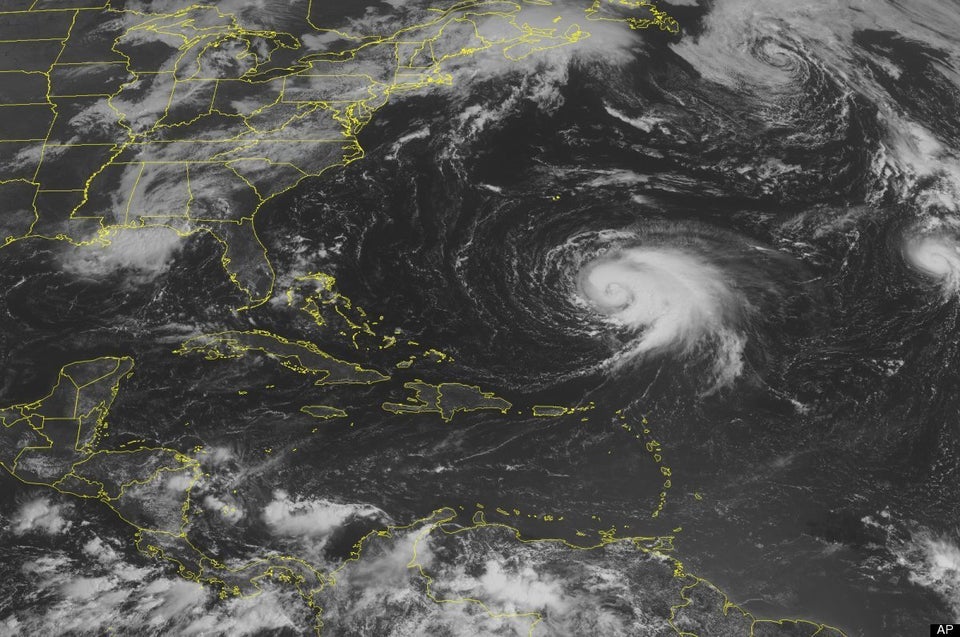 Hurricane Leslie