The perfect time to offer a sale to customers is, of course, in the middle of a hurricane, right?
Late Monday night, as much of the eastern U.S. seaboard was being pelted by the winds, rain and waves of Hurricane Sandy, several retailers were sending eblasts to their customers to let them know they were holding inclement weather sales. The most prominent notice came from American Apparel. The ad, which featured the verbiage, "In case you're bored in the storm, 20% off everything for the next 36 hours," was reportedly sent to fans of the retailer in the exact states where Hurricane Sandy was set to do the most damage -- New Jersey and New York (among others).
Notice of the sale drew the ire of many a Twitterer, including @MikeFerri who said, "American Apparel is pathetic." Not to be outdone, @buzzbishop said, "@americanapparel will soon be hiring a new marketing director. Yes, they just email blasted a 'Hurricane Sandy Sale.'"
Take a look at the eblast that was sent to U.S. American Apparel customers and let us know what you think: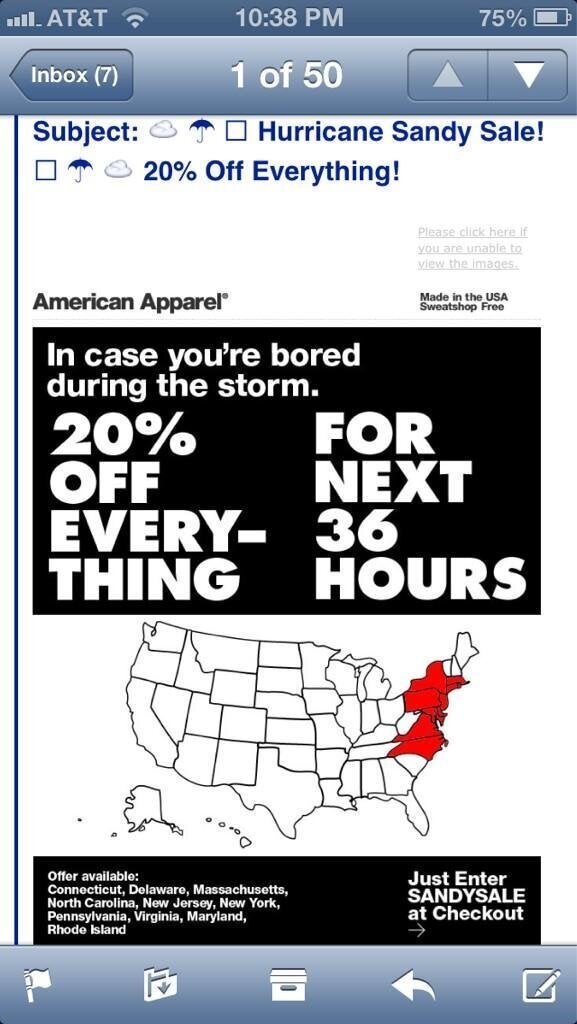 Here's some of the Twitter reaction to the sale.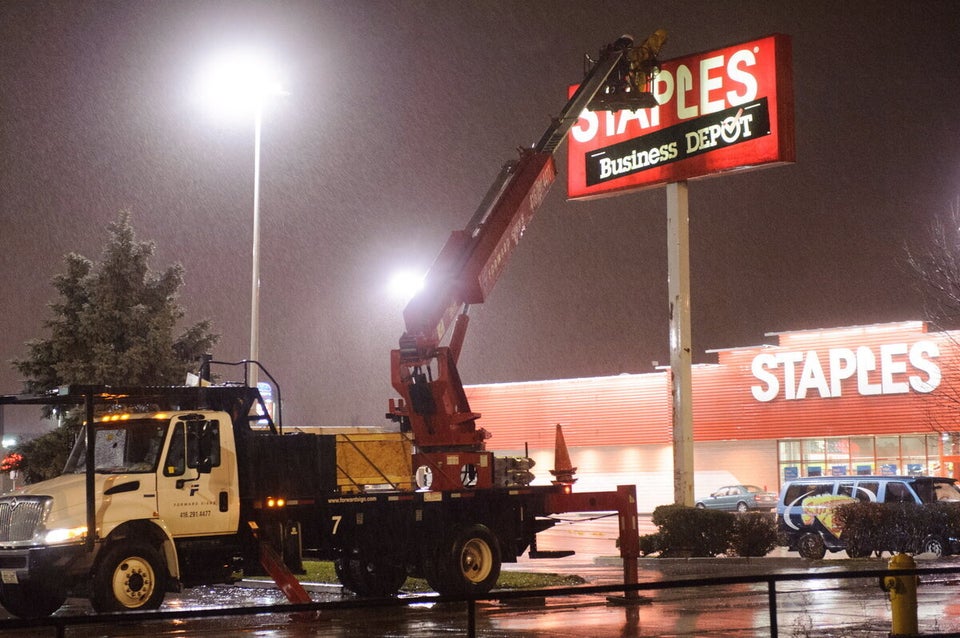 Sandy hits North America
Popular in the Community