Anyone who has been cheated on has probably asked the question 'Why?' Some ask themselves, others ask friends and relatives but as we all know, the only person who has the answer is the one who did the cheating in the first place.
In the short video above, by TheScene.com, real-life exes come together to reflect on the infidelity that broke down their relationship and to discuss where their relationship stands today.
It's heartbreakingly real, so you'll want to keep some tissues nearby.
Kourtney and Leonard met in college and it wasn't love at first sight. But after a friendship grew between the two, they soon became a couple. Not one destined for a happy ending, however. Though we don't know how long the two have been broken up, it appears in the video as though the split was still fresh, for Kourtney anyway.
"What did you do?" Kourtney, now known as #hurtbae online, asks as the short film begins.
"I did everything," Leonard replies with a smirk, forcing Kourtney to ask, "Like what?"
"I had sex with other girls. I did everything," he responds without taking his eyes off of his ex.
Looking down, Kourtney begins to cry as Leonard continues to sit and watch.
The video then jumps back to happier times as the former couple reflects on how they met and how their relationship began.
"Like yeah, we spent a lot of time together," Leonard admits. "Yeah, like every day," Kourtney says with a smile.
Fighting back tears, Kourtney then confesses to going though Leonard's phone, she even reveals a time when she caught him with another girl in his room. "I went back to my room and I just cried ... like the whole night," she shared.
"Why wouldn't you just leave?" Leonard asks the obviously shaken Kourtney, who struggles to find an answer before blaming herself.
It's a response many victims of infidelity share, but not one Leonard is willing to accept.
"There's nothing that you could've done differently that could have prevented it ... I was lucky to have someone like you," he tells her.
There's no animosity between the pair, just history and raw emotions. Can the two still be friends after heartbreak? Watch the video above to find out where the couple is now.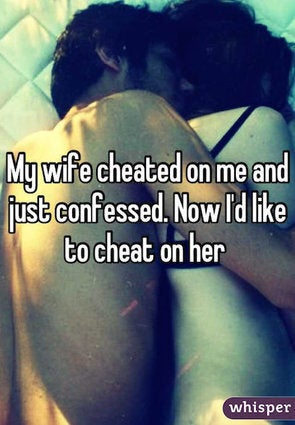 Cheating Confessions