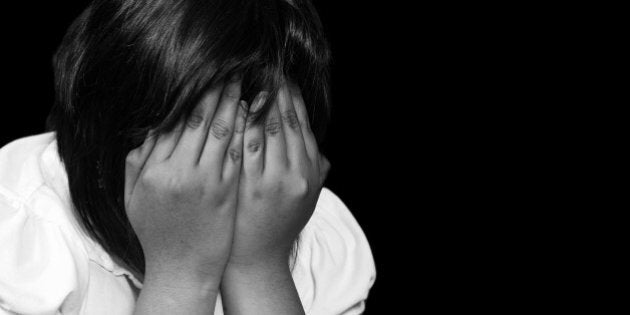 *Trigger warning: *This article contains information about sexual violence which may be triggering to survivors.
My earliest memory was when I was around five years old. All I remember is him carrying me down the old carpeted stairs, careful not to make a sound during the late hours of the night. He took me to the couch in the living room, lied me on top of him and was chewing on what I can only assume was a piece of bread. Seconds later he was forcing that disgusting, slimy chewed up piece of bread down my throat. I don't remember anything after that but this is my most vivid memory.
It has become so easy to block out the sexual abuse I experienced as a child. It's all in bits and pieces. I'm not entirely sure whether this is a blessing or a curse. Confusion, anger, shame and denial were my childhood. My body would go between states of fury and terror every time I saw him or even thought of him.
Incest. It took years or what felt like a lifetime for me to name what was happening to me.
I was 17 when he was beating me like I had never been beaten before. I never spoke when they would beat me. I would sit there silently to avoid getting hit more viciously.
In that moment, I somehow found the courage to tell him to stop. I uttered that he has no right to touch me. I saw shock in my mother's eyes. I couldn't tell her -- I was too afraid of the many circumstances that could unfold if I did. My brother took me to another room and I told him. I was speechless. There were no words in the Tamil language that I knew of, and I had no awareness of the words in English to describe what had happened to me. There were tears in my brother's eyes and it was clear that his life was forever changed in that moment.
I was lying on my bed, holding a towel soaked in blood, tending to my bleeding wounds as my mother approached me. She was in disbelief at the possibility that this was true. She laughed. Tears came rushing down my face. I didn't know what else to say or do. Later that night she confronted him and called me to their bedroom to confirm what I was saying was in fact the truth. He denied everything, obviously. I honestly thought the worst part was over.
Days passed, and she constantly questioned why I had not told her before and what exactly he did to me. She said she could've protected me and prevented it from happening. I did not expect this to be her reaction. I wanted anger, disgust, outrage. She didn't understand me. She didn't understand that I was a child. This furthered the guilt and shame I had already felt. I wanted to kill myself.
I started counseling a few months later during my undergraduate studies. I knew that I could no longer live with them. I was living a lie, and I felt like I was slowly but surely going insane. A day would not go by during this time when I didn't try to seek my mother's approval to move out. But she wouldn't let me. She said that she would die if I left and that if she can live with him, so can I.
For the next couple of years, everyone pretended like nothing had happened. Nothing changed. He was no longer the monster I exposed. He was our father, her husband, part of our family again. This infuriated me. But I also felt at ease. At times, I enjoyed pretending like nothing happened. After all, all I ever wanted was a unified family.
It was like a knife was in my heart that he kept twisting in deeper and deeper.
I was 19 when I left. My family insisted that I return home. They wanted so badly to preserve that image of a perfect family. You see, it was very unbecoming of me as a 19-year-old Tamil woman to live on my own without the support of my "family." What would the Tamil community think of such a woman?
My experiences of childhood sexual abuse -- of incest -- had stolen many aspects of my life but most importantly, my identity as a Tamil woman. After I moved out, I was shunned not only from my immediate family members, but my uncles, aunts, cousins, distant relatives, family friends -- my Tamil community. It didn't matter to my 19-year-old self why you weren't there for me. The fact of the matter was that you weren't. I felt hurt and abandoned.
I am not ashamed to say that I despised the Tamil community for the betrayal and lack of support I felt when I walked away from my biological family. I am however ashamed to say that I allowed that to question my identity as a Tamil woman. The hurt I felt made it easy for me to display animosity rather than any compassion. My "surrogate" mother may have named me, my last name may be German, but make no mistake, I am a proud Tamil woman and no one can take that away from me.
They say that the first thing you lose when you are a victim of abuse is your voice. I will no longer allow them to silence me or to re-victimize me. I will no longer deny or limit his and their responsibility and "protect my family" from the shame they deserve. This is my truth -- my story.
There are many layers of complexity in my story. Although this part of my story has forced me to make decisions that ultimately led me to be where I am today, what I want you to understand is just that -- that it was a part of my story. I am not the sum of what I have been through, but rather what I have accomplished and yearn to be.
These issues should never be hidden behind closed doors, normalized, trivialized, or kept a secret. No one deserves to suffer in silence. Regardless of the circumstances that lead to childhood sexual abuse, it is never the child's fault. The blame and responsibility lie entirely with the perpetrator*.
Childhood sexual abuse and incest is a topic that requires much more awareness and education in our community. Did you know that one in three girls and one in six boys experience an unwanted sexual act before they turn 18 years old? Did you know that these unwanted sexual acts are mostly from people these children know and trust?
It breaks my heart to hear about the many Tamil women and men who have experienced childhood sexual abuse from their parents/step-parents, uncles, aunts, relatives, cousins, teachers, coaches and other authoritative figures who were supposed to protect, guide and support them. It fills me with so much hatred to know that these young souls have been tormented with in such horrific ways.
At the same time, I feel some strength and power in knowing that there are others out there that have gone through similar experiences to mine. It makes me feel hopeful to know that there may be open dialogue with these topics for generations to come.
You may feel a range of emotions after reading this article, from rage, to discomfort, to ambivalence. My hope is for our Tamil community to confront these issues with an open mind and heart.
Please share this story with your family, friends and loved ones. As you share this story, #nomoresecrets. If you want to reach out to me for support and guidance, to find appropriate resources in your community, or to just chat, please do not hesitate to email me at jstarke@thegatehouse.org.
*The Gatehouse is a Toronto based charity organization that provides support for survivors of childhood and adolescent sexual abuse. There is no cost for their services. For more information, please call 416-255-5900.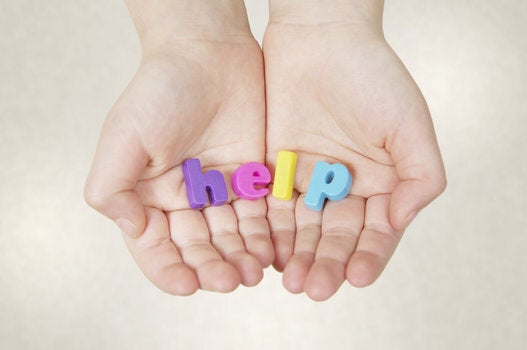 How To Recognize Child Abuse
Popular in the Community