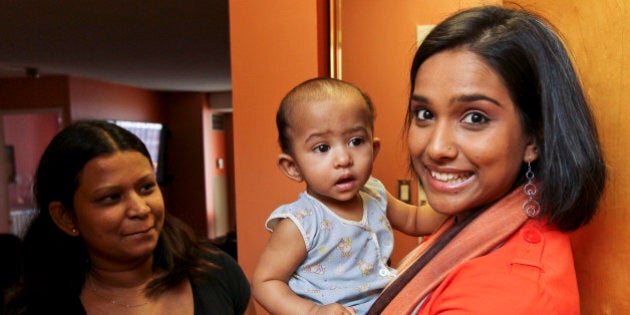 Last week I announced my decision to seek the Ontario Liberal Party Nomination for the upcoming byelection in the riding of Scarborough-Rouge River, the same riding I represented as MP between 2011 and 2015.
My decision came after much thought and discussions with friends, family and supporters, but this was a long time in the making. The fact is that I was a progressive activist and community advocate long before I entered partisan politics. I have always been involved in working with others to deliver results. I have never been locked into old solutions when an innovative solution will work much better.
I became active in the community because I believe in working with people on the ground and have always been engaged in issues or causes based on the values I believe in: equality of opportunity, elevating the floor that everyone stands on, and being a voice for the voiceless.
I am a progressive who, like Jack Layton, believes in progress and that our best days are ahead, not behind us.
I have worked tirelessly to protect our Charter of Rights and Freedoms, equal opportunity for all, strong public healthcare and education, and a government that acts as a force for good in our community. Being progressive means being principled, and standing up for progress. That's what I have always done throughout my political life, and that is what I am doing now.
I was inspired and recruited to run by the late Jack Layton who I consider to be a true progressive. His vision was always about looking forward, not backward. Not fighting battles long past, or resting on laurels of successes long past. His leadership of the NDP was the first time an NDP leader was truly running to be prime minister, as he often said.
His own words have been used this past week at me, as if to imply that I have given up on something, that I have turned my back on my beliefs and values. I am a progressive who, like Jack Layton, believes in progress and that our best days are ahead, not behind us. I have given up no cause. My cause, my beliefs, my values remain exactly as they always were.
During the last federal election, I was often puzzled to hear so many references to the successes of Tommy Douglas and Jack Layton. There is nothing wrong with having pride in the heritage and history of a political party to which one belongs; but talking about yesterday without being grounded in today and having a clear vision for tomorrow is simply not progressive.
During one debate, Justin Trudeau was criticized on the basis that he was the son of former Prime Minister Pierre Trudeau, who had instituted the War Measures Act. This attempt to sway older former supporters from voting Liberal -- by reminding them of a policy they did not like -- did not work.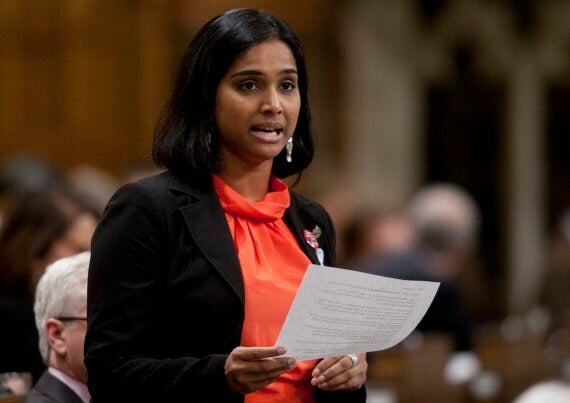 It did not work because Justin Trudeau offered Canadians a more progressive vision and plan. Though not perfect, this plan was headed in the right direction. It was an optimistic and ambitious vision that progressives across the country did support.
Here in Ontario, the NDP continues to fight past battles without offering a progressive plan for the future. The direction I saw was not the progressive one of Jack Layton, and rather one that didn't seem to have space for the inclusion of many, including myself and views.
When I announced my decision to run for the Liberals citing largely the progressive postsecondary education policies announced in the last budget, the NDP attacked me by referencing Bill 115. Let me be clear: I did not support former Premier Dalton McGuinty's legislation in 2012 and was happy to see the legislation repealed. Providing more funding to postsecondary students will not solve all education related problems or make up for the failings of Bill 115, but it will provide greater access and opportunity to families in years to come.
Some have accused me of being an opportunist, but nothing could be further from the truth. An NDP nomination would have been the easy route, even the PCs reached out to discuss the candidacy for the byelection. I chose to run as a Liberal because I believe in the progressive leadership of Kathleen Wynne. She is not perfect, but she is leading Ontario in the right direction and thinking about our future, making progress.
This nomination won't be easy; it will be very hotly contested. I have been promised nothing, and will take nothing for granted. Seeking this nomination is not the easy choice, but it is the right thing to do for my community.
Some have accused me of being an opportunist, but nothing could be further from the truth.
The road ahead is clear to me, there are opportunities to represent my communities and I cannot ignore them. I will stand up for youth who deserve access to education and opportunities for employment. I will stand up for women who deserve equity. I will stand up for new Canadians who seek a better life and a brighter future for their children. I will stand up for Scarborough, which needs transit and hospital funding.
Those things are worth fighting for, so I will fight for this nomination and the byelection to make those opportunities a reality.
These are the values and types of issues that I have fought for my whole life, in every progressive organization I have been part of, and in all of my politics. Some people were very disappointed when I announced my decision to stand for the Liberal nomination in Scarborough Rouge-River in order to proudly represent Premier Kathleen Wynne and her progressive Ontario Liberal government in the upcoming byelection, whenever it is called. Others were very angry. But far more people have seemed glad, and I have been genuinely touched by all the warm and supportive messages I have received.
My life's story has always been about working with people, finding common ground, and delivering real results. I have the political experience we need to proudly bring our Scarborough-Rouge River voice to Kathleen Wynne's Liberal government and deliver on the transit, health care, education and opportunities that will make us stronger.
I'm standing up for the progress we've made in Ontario, and the progress we need to make for a brighter future. I look forward to the opportunity to fight with, not against, Kathleen Wynne on her progressive agenda as part of her activist government. Together, we will continue to make progress.
Follow HuffPost Canada Blogs on Facebook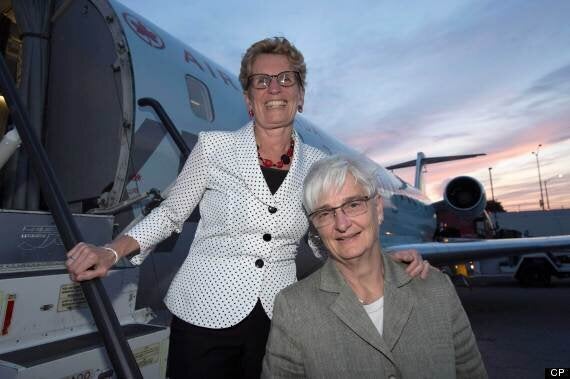 6 Things To Know About Kathleen Wynne