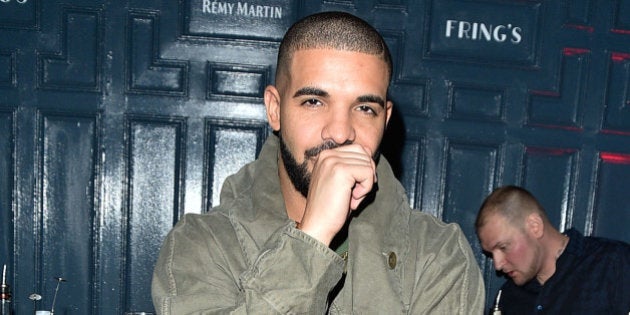 I'm adrift in disappointment and it's my fault.
I got reeled into the allure of Drake's Fring's restaurant and its seductive, shrouded secrecy -- only to dine there prematurely. I broke one of my own cardinal rules. And the cause of the divergence? I'm not particularly a Drake or Susur Lee groupie by any stretch, but I think it was -- admittedly -- how charming I find Mr. Drizzy to be when he proclaims his love of this city and champions Toronto's successes, time and again.
In all circumstances, he could have easily opened up a locale in Miami or NYC instead, undoubtedly drumming up lots of (if not more) attention to his restaurant project. But he didn't. And for that, I wanted to support his new restaurant venture.
Regardless, I should have known better. Generally, you need to offer some leeway for new kids on the block -- they require at least three months to settle into roles and work out kinks between front of house (FOH) and back of house (BOH). But I didn't. Because at the time, I thought -- "Bumpy ride, be damned! Imma get me some Hotline Bling." Oh, how naively hopeful I was.
When you first step inside the restaurant, the space is markedly different from the open, lofty-air aesthetic that its former occupant, Crush, once carried. It's a dark alleyway's walk into the main space, with electric lights emblazoned within the checker-wall nooks. The night club sentimentality extends into the main dining and bar areas. With splashes of light bling overhead, the bar is an island oasis of libations and acts as the visual anchor to the plush booths lining the perimeter.
The dining space itself is small-- banquettes are flanked on both sides complete with three sets of oversized chaise-style seating; they're amusing creatures covered in yeti-like fur. Oversized crosses dot the walls and ironically exude a chic-goth vibe.
While there were shades of cool in the space, the structure of the menu suffered from an identity crisis.
It is clearly noted that there are "appetizers" and "entrees," but when our waiter arrives, he notes that they should be treated all like tapas and that everything should be shared. Then why not structure the menu as such to avoid confusion? Regardless, I don't think it was appropriate for them to impose this philosophy upon us. We shared appetizers and each ordered our own mains, but ultimately, the staff did not honour our request. But more on that later.
Service is confused and sometimes overbearing. While glancing at the menu by candlelight, I overhear one waiter delivering a soliloquy in front of his diners, waxing romantic about his prior roles and dishes he tried within the Susur Lee empire. Uh, cool story bro. May we order now?
My partner and I settled on three appetizers to share. For our mains, he ordered the branzino ($32), and at our waiter's urging, the fried chicken dish for myself.
We begin with a kale caesar ($15) salad that included baby gem lettuce, Parmesan shards, garlic croutons and lardons. It's decent enough, but with other stellar kale dishes in the city, this one fell flat. The kale was tough and the dish was overridden with croutons. The pebbly lardons were overcooked and not the chubby cubes I prefer for their textural pleasure.
The second dish we shared was mom's homemade sweet & sour meatballs' ($12) -- and it fared better than the greens. A combination of pork and beef, the plump spheres are soft and tender, with just enough heft in texture. However, the gypsy sweet and sour sauce could do with less of the "sweet." Overly sugary, they neglected to include the sour component in the sauce.
I wish I could share my thoughts on our third appetizer, but it was never brought out to us.
In the meantime, my southern spicy maple fried chicken ($26) arrived, placed in the middle of the table. I'm slightly confused because, as stated previously, the waiter knew our requested order, but this setup was clearly an implication for us to share this dish as well. But my partner isn't fond of spice and ends up watching me eat. At this point, our waiter is no where to be found.
Thoughts on this clucker of a dish: at first glance, the exterior is more akin to a bumpy, cracker-like crust. And, in a few bites, I taste sheer disappointment. It is all at once chewy and stale -- like bread that sat out on the counter for days. The interior is moist but it lacks seasoning. And the alleged spicy maple syrup glaze is a one-dimensional flavour dunce -- it too is riddled with too much sugar.
At last, the waiter appears and observes that my partner has not partaken in the protein. "Oh, I thought you were sharing. I'll get your branzino out immediately."
The poisson is a pretty catch despite the air of confusion surrounding us. The fish has been de-boned and is elegantly perched on a large swath of squash puree. It is finished with salty capers, nutty brown butter and toasted, slivered almonds. The fish is cooked perfectly; the tender flesh melts in your mouth. But the squash is jarring on the taste buds, it is laced with too much candy-sweetness.
The waiter never asks how we are enjoying our meal so I flag him down to tell him about the texture of the chicken. At this point, I don't want anything else. But despite the missteps of the evening so far, he is kind in trying to appease my discontented state.
He urges me to choose something else. I'm apprehensive but opt for the Susur burger ($24). It soon arrives -- the squishy golden bun sandwiches Canadian Prime grass fed beef and comes served with Jamie Kennedy branded fries.
The buns are smeared with mayo and spicy sauce, and the meat topped with cheese reminiscent of Cheez Whiz. Suddenly, the lingering scent of the dish brings me back to childhood, specifically reminding me of McDonald's. The Susur burger tastes like a quarter-pounder with cheese. At this burger's expensive price point, to me, it is a ghastly realization to conjure up. The meat crumbles apart like ground beef because it is lacking in juiciness. In fact, the patty is devoid of any flavours and relies on the sauces and cheese to salvage the meat's sorry state.
I'm upset with my life choices this evening. So, "Hold On, We're Going Home. " No dessert for us, please.
While the third appetizer neglected to arrive, it didn't fail to make an appearance on our bill.
Dear readers, my objective is not to completely deter you from trying Fring's -- rather, take my story as a cautionary tale. It's not cheap to dine here. I'd advise you to wait a few months, then give it a try. Hopefully your experience will be better than mine.
P.S. I asked why they named it "Fring's." The hostess didn't know exactly why but wagered two probable reasons:
1. Fries + Onion Rings = Fring's
2. Friends + 'Tings (things) = Fring's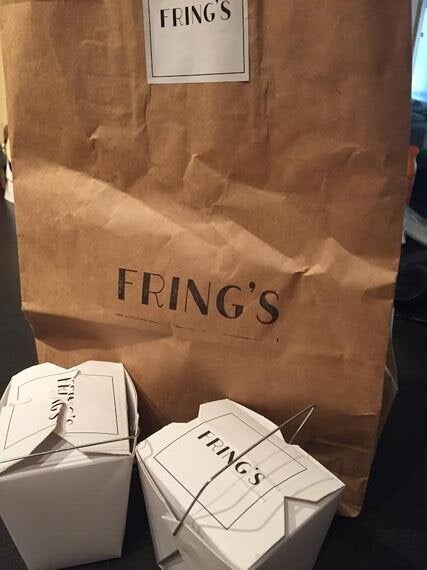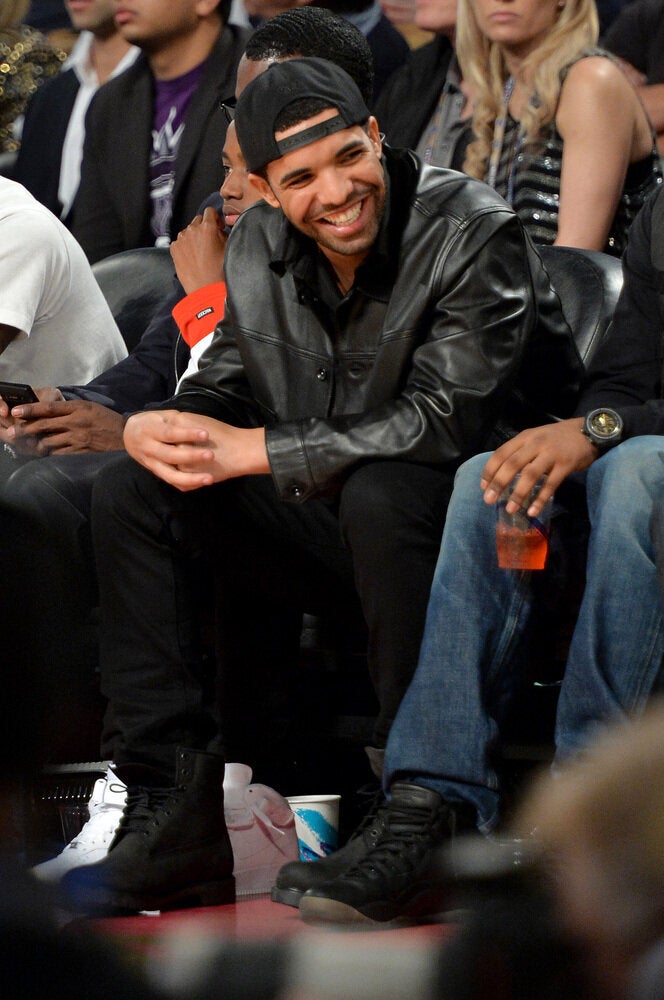 Drake