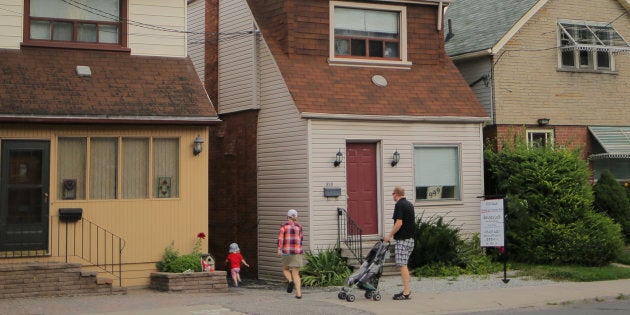 I do not envy politicians. It seems like every decision our elected officials make, thousands of people immediately attack their keyboard, criticizing everything about it. Even when a politician's choice is heavily supported, the vocal minority shouts from the rooftop that this politician doesn't care, doesn't understand, or is willfully ignorant of the needs of a certain subsection of the population. Weighing the current and future demands and needs of numerous existing and incoming groups, prioritized who gets what, all while considering your own short-term job security sounds like a thankless job to me.
It is ultimately about trade-offs, and when it comes to housing, those battles have huge implications. The biggest dilemma our government and elected officials face is between keeping housing affordable, while not reducing the housing equity of Canadian homeowners. How do you keep rents low, while not eroding the returns of private landlords, property owners, and developers, or discouraging further rental investments? How do you help first-time buyers without also boosting demand and driving up house prices? How do you keep average values from skyrocketing, but also prevent major price declines, underwater mortgages, and a housing market meltdown?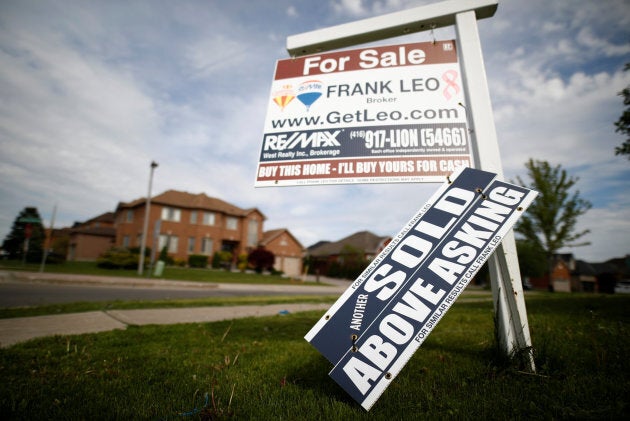 Additionally, governments across the globe, and specifically in the Greater Toronto and Greater Vancouver area in recent years, have faced the trade-off between environmental protection and housing supply. According to Government of Canada immigration and citizenship statistics, almost 300,000 new people gained permanent residency in this country in 2016, the highest level in over 100 years. When you add in a growing international student population, the need for new housing has never been greater in this country. Without an adequate supply of new housing to match the demand from these new residents, prices and rents will go up, especially in our major markets.
For the latest Market Manuscript report, I asked professional urban planners in southwestern Ontario for their opinion on the primary drivers of new home price growth. Up to two responses were permitted, and 35 per cent of planners said higher development charges, 35 per cent said slow municipal approvals, with the most frequent response being urban containment policies like the Greenbelt and the Places to Grow Act at 56 per cent. Our survey revealed that planners felt the Places to Grow Act has achieved several of its goals, including protecting the environment, encouraging population growth where it is needed, and reducing the negative effects of sprawl, but they felt it has failed to create strong communities, enhance locals' quality of life, or create jobs.
The biggest dilemma our government and elected officials face is between keeping housing affordable, while not reducing the housing equity of Canadian homeowners.
Should politicians support less driving, the protection of farmland, and the move to high-density living, or support the construction of single-family homes and slower house price growth? A respondent to our planning survey indicated that public sector policy that pushes car-free high-rise living insists on a behavioural change from the general population in its housing choices. While more families are choosing to stay in downtown high-rise apartments, others are "driving to affordability," increasing their commutes, reducing their quality time with family, and contributing to further air pollution.
The province's pro-environment and higher-density mandate pulls local politicians in one direction, while locals pull them in the other direction, demanding their representatives fight tall towers, or any new housing that is "out of character" with the adjacent community. Urban planners that responded to our survey felt that NIMBYs (not-in-my-backyard protectionists) and political planning influence has prevented the Growth Plan from realizing its guiding principles of supporting a range and mix of housing options, and serving households of all sizes, incomes, and ages.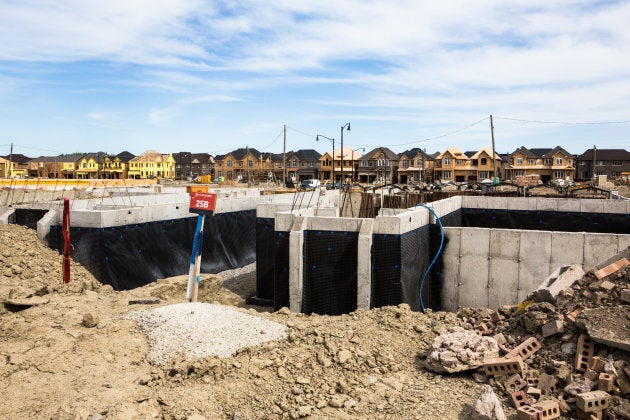 Even if a politician has managed to appease everyone during the approvals process for new housing, a lack of infrastructure is impeding new home construction and sales absorption in the Greater Toronto Area. A lack of sewer and water allocation has prevented a number of suburban communities from adding more housing (of all types), while many families have been deterred from buying into condominiums in the City of Toronto because of a shortage of schools.
With immigration at near-record highs and employment growth booming, new housing supply is desperately needed. Politicians must consider the trade-offs when it comes to housing supply, is it eating farmland, it is exceeding transit capacity, is it being used exclusively for Airbnb? I'm glad I don't have to make the choice between ensuring there is adequate shelter for everyone, safeguarding the value of most homeowners' biggest assets, and protecting the environment.
For more on land-use economics and the survey responses by urban planners, download the fall 2017 Market Manuscript by Fortress Real Developments HERE.