I grew up in Greece, the most beautiful country in the world.
I live in Canada, the most beautiful society in the world.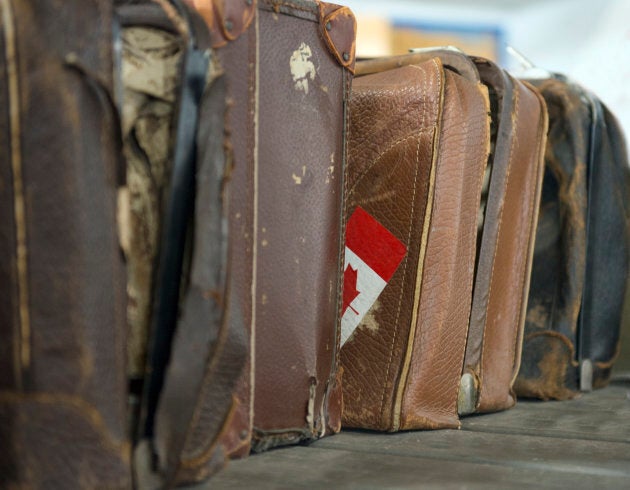 My early youth years coincided with Greece's hosting of the Olympic Games in Athens, the Euro 2004 victory, the Eurobasket victory — heck, even the Eurovision victory. It was a time of incredible national unity and celebration, when I joined millions on the streets in a moment of incredible national unity and celebration. A remarkable feeling of belonging and patriotism for Greece overwhelmed me, buoyed us all.
A mere three or four years later, things began to feel very different. The news was dominated by reports of a global economy in crisis, and this time I witnessed fellow Greeks moving through the streets to join increasingly desperate protests. My adolescence rapidly dissolved amidst seemingly incomprehensible new realities of civil unrest, politicians yelling louder and more futilely at each other on TV, and already refugees segregated in pockets of Athens. It was a new time of profound societal distress and deep personal hardship for so many.
During those last 18 months in Greece between 2008 and 2010, I met someone that brought light into darkness and unity to division: Dr. Nikitas Kanakis of Médecins du Monde (MdM), or Doctors of the World. Dr. Kanakis is a co-patriot who has spent his entire professional life seeking to facilitate, establish, and ensure access to healthcare as a basic human right for uninsured and marginalized populations both within Greece and around the world.
I asked him many times what philanthropy and his life's work means for him — but he never answered. Instead he simply showed me. He introduced me to the tireless and incredible work that MdM volunteers do, and quickly found a way to put me to useful work too. He introduced me to uninsured parents who walked with worry into MdM's free medical clinic in Koumoundourou and out with smile, and also explained how they were building a mobile dental-care unit to be able to reach children living in remote areas who would otherwise not have access a dentist. He soon sent me to rural Uganda to help Father Antonios Mutyaba build a health clinic for an orphanage. Soon enough, it became clear to me that Dr. Nikitas Kanakis lived a life dedicated to others. For him, philanthropy — a Greek word that in its etymology means "the love for mankind" — is what makes a life worthwhile living, and both kindness and generosity the only way to reach out to someone.
So it was that in late April 2010, on the day that the global capital markets were not very kind with Greece's economic predicament, I made my decision to move to the country with the kindest people in the world: Canada.
In Canada, I came to appreciate that inclusion, kindness and generosity can be institutional, systematic, and cultural. Like many other newcomers in this beautiful country, I too came to quickly understand how the very differences of its people are precisely what unite them and make them collectively stronger, rather than divided. I came to realize that the very Greek word of philanthropy is best exemplified in practice by Canadians and by the value system that brings them together as a country and as a nation.
From the early days of the Greek crisis in 2010 — and during the last seven years of my life in Canada — we have all been witness to a country trapped in profound societal distress that has now further morphed into a humanitarian crisis. One in every 10 children in Greece goes hungry each day, one in two youth are unemployed, and an entire generational cohort finds itself unable to start new families and households, as a deeply hospitable country struggles further to absorb a huge influx of refugee migrants fleeing world conflict zones.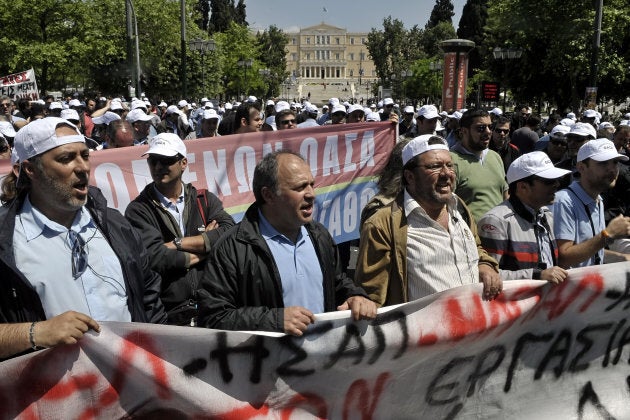 As Greeks living in Greece have been gradually losing their hope about the future of the economy as they continue to see their standards of living fall drastically, in Canada I met countless Philhellenes and members of the Greek Diaspora who give me renewed hope about the future of my motherland. This flicker of hope began with listening to both the concerns expressed and the proposals advanced by Canadians for Greece's recovery from the economic crisis. Most recently, in the most truly Canadian of ways, the Greek Diaspora and Philhellenes in Canada are joining together to fundraise for desperately needed humanitarian distress relief carrying the flag of The Hellenic Initiative.
The funds raised by THI members have yielded unprecedented, measurable impact for crisis relief: 10,000 children have already been vaccinated against a number of diseases; over 13,000 individuals have received primary and secondary dental treatments; nearly 1,200 women have received free medical examinations; 8,000 famished individuals from 500 families have been nourished with 728,520 meals; to name but a few illustrative examples.
The incredible response and mobilization of so many Canadians for this humanitarian cause has been unimaginably energetic, deeply empowering and truly impactful.
Hundreds of Canadians have already responded to this call for support and will be joining us with their presence or generous on-line donations today for the launch of The Hellenic Initiative Canada.All funds raised from this THI Canada launch event will be donated to targeted projects of the most pressing humanitarian impact and crisis relief, particularly of three non-profit organizations of high, measurable impact operating in Greece: Médecins du Monde, Prolepsis/Diatrofi, and SOS Villages.
On this day too, almost a decade later, I will again meet with Dr. Nikitas Kanakis who will be joining us in Toronto for the THI Canada launch event to speak about the work of Médecins du Monde in Greece and to thank Canadians for their tremendous generosity.
A decade later from those first moments of emerging economic darkness and subsequent humanitarian crisis in Greece — and an adolescent no more — my youthful decision to move to Canada in order to learn from its society's values has never felt more justified, even inspired. Here, I have found visionary civic leaders among the generous Canadians who join efforts with others and truly embody the very Greek definition of philanthropy itself: friends of mankind.
Where all that many around the world see is Greek crisis, in Canada we see Greek opportunity.
Follow HuffPost Canada Blogs on Facebook
Popular in the Community