This year, Australia has suffered through one of its worst flu seasons in history. There were 166,000 cases of the flu through September (their flu season lasts through October) which was up from 91,000 for all of 2016. Over 300 deaths were attributed to the flu in Australia this year, including many people who were apparently healthy.
Tragic as this was in Australia, is this a concern for Canada? Unfortunately, the answer is yes. While the influenza virus is famously described as "predictably unpredictable," leading flu experts have noted that Australia (where the flu season typically starts first) is often a predictor of what happens in North America. It's usually the same strain of influenza that crosses the ocean to our continent each year.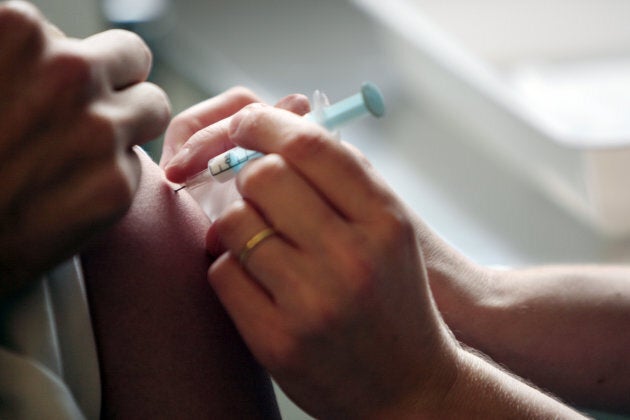 Now, there are something like a gazillion strains of influenza. I won't bore you with molecular biology, but keep in mind that one particular family of the flu virus, H3N2, is a bad one. What's worse, there are multiple sub-types of H3N2, which makes immunization a real challenge. You see, each year leading experts make the best possible guess at predicting which flu strain is going to affect the public and cater the flu shot to that strain. Last year, for example, they were spectacularly successful and we had a relatively mild season.
The flu, of course, generally affects the elderly, the very young and the patients with chronic medical conditions (heart disease, kidney disease, cancer, etc.), or those with compromised immune systems (e.g. patients with diabetes). What's worse, it weakens patients considerably and makes them prone to a secondary infection (usually a pneumonia on top of the flu) which may ultimately lead to their death or prolonged sickness.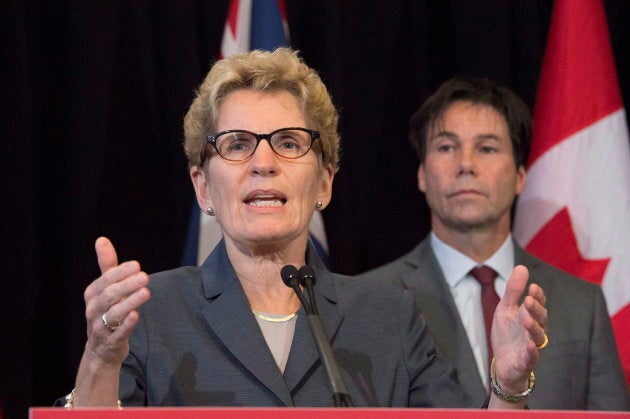 The worry that Ontario physicians have with this situation is twofold. First and foremost, we are concerned for our patient's well being. Despite many attempts to get EVERYONE vaccinated, the legion of anti-vaccination followers (led by leading virologist/immunologist/brain surgeon Jenny McCarthy) seems to have increased. Even a partially effective vaccine is better than none, and so it behooves everyone to get their shots.
Secondly, physicians already know that due to the woeful mismanagement of the Ontario health-care system by Premier Kathleen Wynne and her hapless Health Minister Eric Hoskins, Ontario hospitals simply don't have the resources to cope with a surge of patients. This was proven in dramatic fashion this past summer when a shortage of beds in neonatal intensive care units played out. The short version is there was a strong need for an increased number of beds, and these beds weren't planned for. Health Ministry spokesperson David Jensen tried to spin this in the media as a one-off event, referring to it as an "unusual surge."
However, this is just ridiculous. All health systems NEED to plan for unexpected circumstances. That's why best practice evidence shows that hospitals should, on average, run at 85 to 90 per cent occupancy. This allows planning for unexpected events (that are becoming more and more common).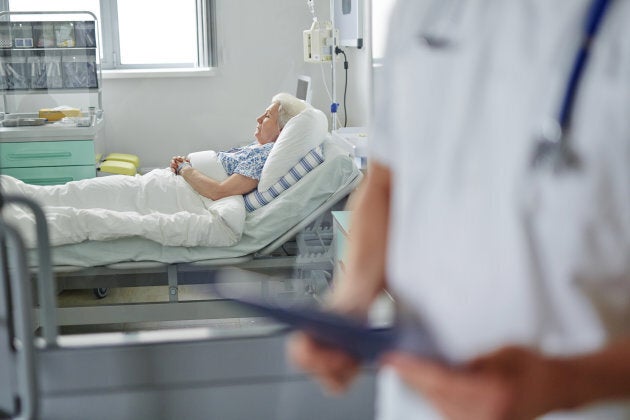 Under Wynne and Hoskins' watch, Ontario hospitals now routinely run at over 100 per cent capacity (many are between 110 to 120 per cent). This essentially means that if you have a 100-bed hospital, there will ALWAYS be between 10 to 20 people in the emergency room, lying on a stretcher, waiting for a bed in an inpatient unit. And that's WITHOUT any unexpected surge.
What happens this year if the flu season is as bad as experts suggest it may be? Patients who are already weakened from other illnesses will, of course, go to the hospital to treat the dehydration, muscle aches, vomiting, secondary infections and so on that all come with the flu. But if they need to be admitted, where will they go? Will they wind up in "unconventional spaces?" (FYI: "unconventional spaces" are spots like storage rooms.) Is this what we can expect from our vaunted health-care system — to lie for days in a hallway with no dignity? We know the hospital system has no surge capacity. If you are already at 110 per cent, where's the room to surge?
So, I ask everyone to do a couple of things. First, get your flu shot (some protection is better than none). Second, if you are unfortunate enough to need hospital care, please remember that the doctors and nurses in the emergency department are going all out with the resources they have (they just don't have the space to provide adequate care). Third, if you are upset about your situation in the hospital, please contact Premier Kathleen Wynne (there's an easy link here), and tell her what you think of her management of the health-care system. (We doctors have tried for the past three years, but she just doesn't seem to want to listen to us.)
Here's praying that the experts are wrong about this year.
Follow HuffPost Canada Blogs on Facebook