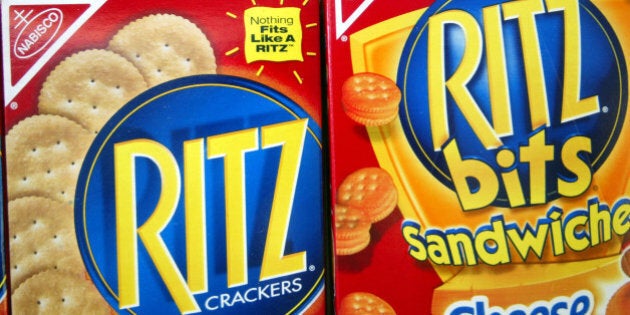 Getting the right items into your kid's lunchbox can be stressful enough, without having to worry that you may end up with a fine for your choices.
Instead of just an empty lunch bag when her kids got home, Bartkiw also received a $10 fine from the school for missing the "grain" component of what is deemed a healthy lunch by the Manitoba Government's Early Learning and Child Care regulations: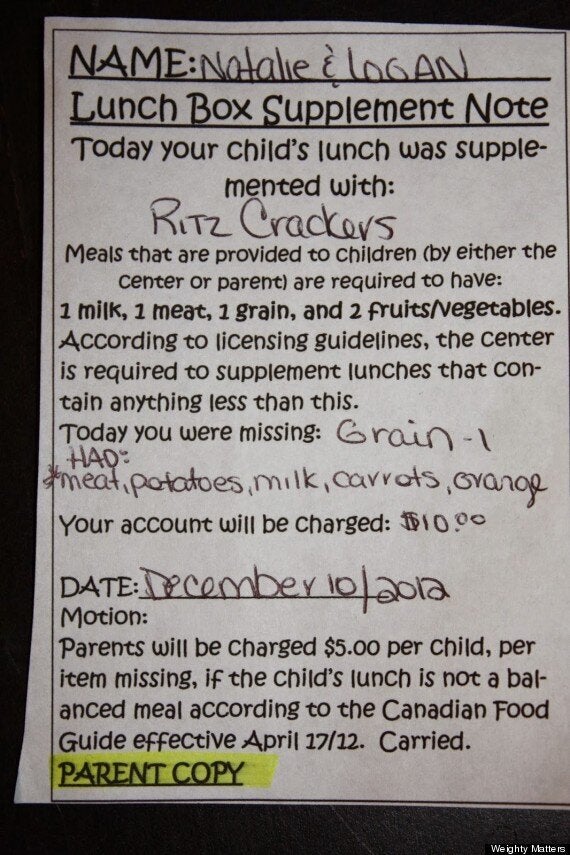 As the note says, each lunch must contain one milk, one meat, one grain and two fruits/vegetables, falling basically in line with the recommended food servings by the Canada Food Guide. Although potatoes are high in carbohydrates, they are not grains according to the Canada Food Guide, which lists bread, bagels, flat breads, cooked rice, bulgur and quinoa, cereal, cooked pasta or couscous in that category.
The reaction from people online has pointed to the high sodium and caloric value of Ritz crackers, the food used to supplement the lack of grains in Bartkiw's children's lunches. As noted by the Winnipeg Sun, about five Ritz crackers have 80 calories, 4.5 g of fat and 150 milligrams of sodium. Children are meant to take in a total of 1,200 milligrams of sodium per day, according to Statistics Canada.
But there is a slight silver lining from this outcry. According to Weighty Matters, the lack of adherence to the school's rules has resulted in a hot lunch program that Bartkiw describes as "great."
So what are the Canadian food sugestions for kids' healthy nutrition? Take a look at the photos below: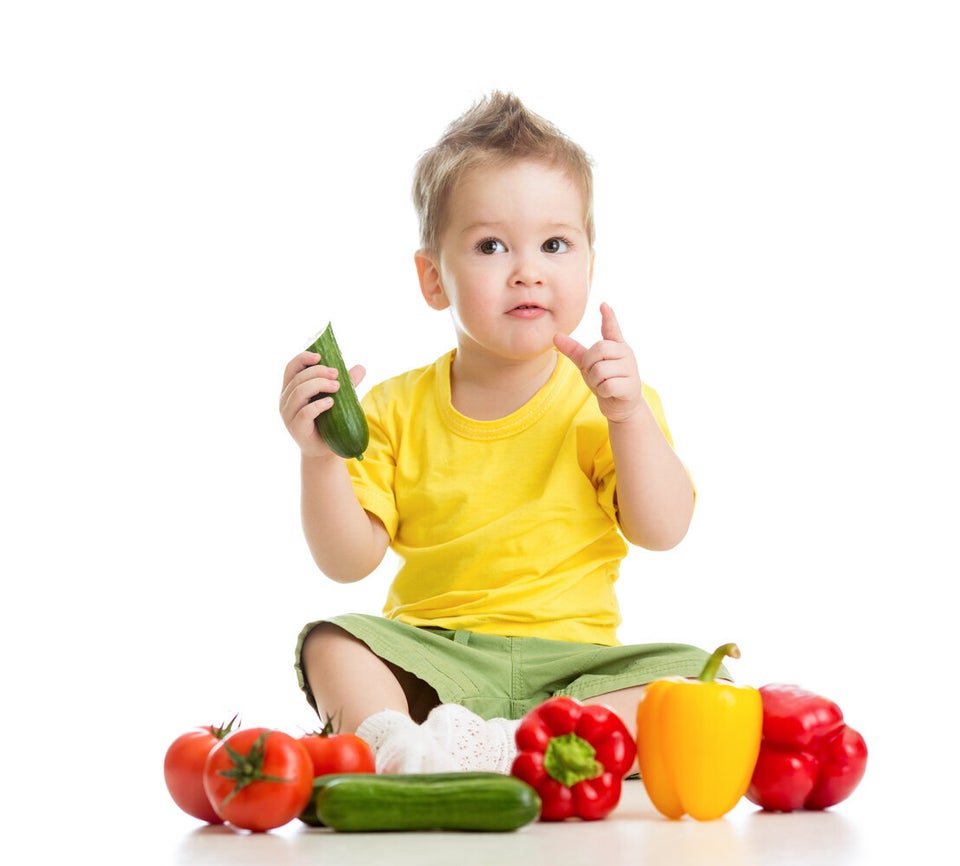 Canada's Food Guide For Kids