I was cutting class. That much I remember with crystal clarity.
My best friend, Eduardo, and I had escaped the confines of Woodrow Wilson High School in Washington, D.C., to ogle the wares at a sporting-goods store on Wisconsin Avenue. We lusted after a handmade Tonkin cane fly rod whose flexibility one of the store's salesman had demonstrated to a couple of mesmerized 15-year-olds by assembling the sections then tying the rod into a loose knot.
It was just after noon, Nov. 22, 1963. Little did we know, as we stood admiring the delicate hand-tied trout flies and sturdy surf-fishing rods and British waxed-cotton rain gear, how that date would reverberate through our lives.
Our angling ardor sated for the day, we slipped into a convenience store next door to get an Orange Crush or a Coke or a Popsicle -- that part of the memory has been blurred by what followed.
We turned to leave, having barely noticed the sound of the front door being opened and closed as we were paying. There was a wire stand there. In it stood a tabloid newspaper -- must've been a hot-off-the-presses Extra edition.
The front page was stark. White, with two words in enormous black type:
Eduardo and I looked at each other, laughed nervously and muttered, "Tsk, tsk. What won't these tabloids do to sell papers?"
Out on the street, nothing seemed out of the ordinary. It was a cool fall Friday. Routine traffic noises. A few pedestrians hurrying past, ignoring a couple of high school juniors. A breeze stirring some crisp fallen leaves.
We sauntered back to school, slipping into the crush of students stampeding between classes at the end of one of the second lunch period. There was the usual vibrant chatter, papers rustling, lockers slamming, taunts and flirting. Just another Friday afternoon. Most of Wilson's 1,600 students just wanting the school day over so the weekend could begin.
Just after two o'clock, the classroom PA system crackled to life.
The principal's voice came through the tinny speaker. "I have a serious announcement," he said. "The President has been shot in Dallas." The room fell silent. "As soon as we know more, I'll tell you."
We stared at each other. Whispers. "Shot?" "What does he mean?" "How could that happen?"
I don't remember whether I had Latin or math or biology that period. For sure, none of us knew, then, that we were living through one of the defining moments of 20th century American history.
At 2:30, there was static on the PA and the room hushed. The principal, trying unsuccessfully to keep his voice calm, said, "President Kennedy is dead. I'm sorry ... School is dismissed."
After a moment of stunned silence, chaos erupted. Shouts of "No, it can't be!" Sobs. Anger. Most of us were mute. Stuffing our books in our bags, walking zombie-like through the halls, gulping fresh air outside. Little knots of students, some red-eyed with crying, others hugging each other.
Some parents lined up in cars on Nebraska Avenue in front of the school to pick up their kids.
Buses were few and far between. I walked home a dozen blocks down Wisconsin Avenue. Some cars had black ribbons on their radio aerials. Sombre music echoed from open windows.
I found my parents glued to the TV in the living room of our apartment, trying -- like most of the country -- to make sense of the unimaginable: the end of Camelot, the end of the triumph of the young, glamorous Kennedy family's reign at the White House and of all the hope that had come with it.
My parents had lived through two World Wars, the Great Depression (with two young children) and the dawn of the Atomic Age. Years later my father told me he'd felt terribly guilty about taking his wife and youngest child from calm Toronto to Washington, D.C., in pursuit of his dream job at American University. Just 13 months before Kennedy was assassinated, the Cuban Missile Crisis had brought home to my father how vulnerable we were, living in the U.S. capital -- Ground Zero of the Cold War, the 1960s standoff between the two nuclear-armed superpowers, the United States and the Soviet Union.
Every morning, every class stood, right hands over their hearts, and recited the Pledge of Allegiance: "I pledge Allegiance to the flag of the United States of America and to the Republic for which it stands, one nation under God, indivisible, with Liberty and Justice for all." (As a Resident Alien, I stood silent.) My classes were routinely interrupted by "duck-and-cover" exercises; we hid under our desks with our heads between our knees, a faint-hope response to a possible atomic attack. And yellow-and-black Air Raid Shelter signs were ubiquitous, pointing to the basements of public buildings.
Amid those fears, Camelot was the name the press gave to the fairy-tale era of Jack and Jacqueline and Caroline and John-John (John F. Kennedy, Jr.) in the White House, an era of glittering, fancy-dress dinner parties (the table in our apartment, like thousands of others, was graced with the popular, elegant wine glasses Jackie had picked for the White House), an era of handsome, sun-kissed young men and women racing sleek wooden yachts across the seas off Hyannis Port, and of a personal photographer documenting the beautiful young family and the president-dad at work.
[It was, it must be said, also a time when the press corps looked the other way with a nod and a wink, ignoring antics and assignations that would render a politician anathema to most voters today.]
That afternoon, our television reported that Lyndon Baines Johnson was sworn in as the 36th president of the United States. The swearing-in took place aboard Air Force One at Love Field in Dallas, Johnson with his hand upon a Catholic missal in place of a Bible. The missal was Kennedy's; he had been the first Roman Catholic elected to the presidency.
When Air Force One arrived at Andrews Air Force Base outside Washington, live TV carried Johnson's first words as president: "This is a sad time for all people. We have suffered a loss that cannot be weighed. For me, it is a deep, personal tragedy. I know the world shares the sorrow that Mrs. Kennedy and her family bear. I will do my best; that is all I can do. I ask for your help and God's."
Later in the afternoon came the arrest of Lee Harvey Oswald at a Dallas movie house. He was accused of killing Kennedy and shooting a Dallas police officer in the aftermath of JFK's death.
Next morning, the television went on as soon as we woke up. All day the commentators and reporters grappled with the enormity of the assassination, and who was behind it. Fidel Castro? The Mafia? The Soviets? Bit by bit Oswald's background was unravelled for viewers -- he was a former U.S. Marine who, at 20, had defected to Russia in 1959, married there and returned to the United States earlier in 1962 after apparently becoming disillusioned with the bleak life in Moscow.
Kennedy's body lay in a closed casket at the White House, where a Mass was held and family and close friends came throughout the day to pay their respects, as the news cameras recorded the comings and goings from outside. Johnson declared that Monday would be a day of national mourning.
Sunday, my parents and I sat transfixed before the fuzzy, black-and-white live feed as Oswald was paraded in front of a jostling crush of press reporters and photographers and the stationary live TV cameras. The chaotic scene took place in the underground garage of the downtown building that housed Dallas Police HQ and the city jail.
Oswald made a rambling statement as reporters questioned him. He was to be transferred to the county jail that morning.
We -- like television viewers across the U.S. -- were aghast when a single shot rang out. A scuffle ensued, a suspect was apprehended.
Jack Ruby, a nightclub owner who welcomed Dallas police at his clubs and allegedly showered them with liquor and food, was identified as the assailant and taken into custody. Two hours later, the news reported that Oswald had died in hospital.
I don't recall much conversation in our apartment that day. Perhaps we exchanged a few words, but I think we were all in shock.
In the afternoon, Kennedy's body was taken from the White House to the U.S. Capitol rotunda in a solemn procession. I remember shivering at the silence of the vast crowd lining the route. The only sound was a muffled drum, like a slowly beating heart, and the clip-clop of the horses' hooves as they pulled the gun carriage with his flag-draped coffin.
Jacqueline Kennedy, dressed in widow's weeds with a black veil hiding her features, knelt beside the coffin at the rotunda. The public came, too, that afternoon and throughout the night. There were nearly a quarter-million people, at final count, in a line that was reported to have at times stretched up to 10 miles long.
Monday, military bands including Scottish pipers, marched to laments as the funeral cortège transferred the coffin from the Capitol to the White House and on to St. Matthew's Cathedral.
After the funeral, on the cathedral steps there came the moment that for many -- for me at least -- stands out as the most wrenching of that whole heartbreaking period.
The widowed Jackie stands in her veil with Kennedy's brothers Robert on her left and Ted on her right, her two children in front of her. Four-year-old Caroline is downcast or distracted. John-John looks up as the gun-carriage passes.
It was his third birthday.
We wept. I think all America wept.
Almost every television set in the nation, it has been reported, was tuned in to that funeral and the burial at Arlington National Cemetery, where Kennedy's grave is marked with an eternal flame.
Somehow, by the end of the week, high school classes resumed. But Wilson was a subdued place for months. And America was in for a convulsive decade.
We lived close to the Mason-Dixon Line, and the South was roiling with racial violence. Three months before Kennedy was killed, Martin Luther King Jr. had made his "I Have a Dream" speech at the Lincoln Memorial in Washington; a month after that the Birmingham bombing took the lives of four girls at a black church on a Sunday. Five years later, assassins' bullets would fell both King and Robert F. Kennedy.
A Gallup poll taken this November found that 61 per cent of Americans still believe that some kind of conspiracy was behind the John F. Kennedy's assassination.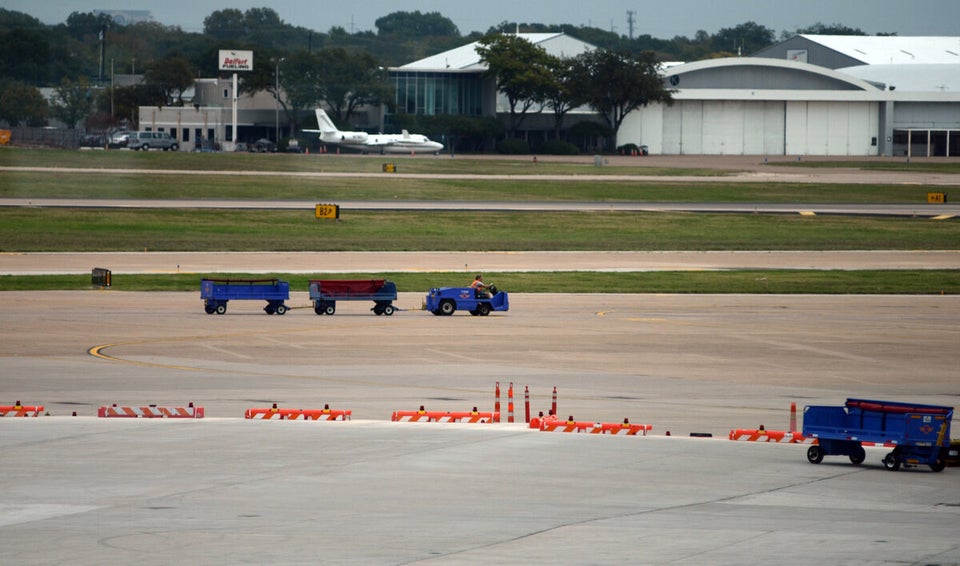 Dallas' JFK Assassination Sites
Popular in the Community