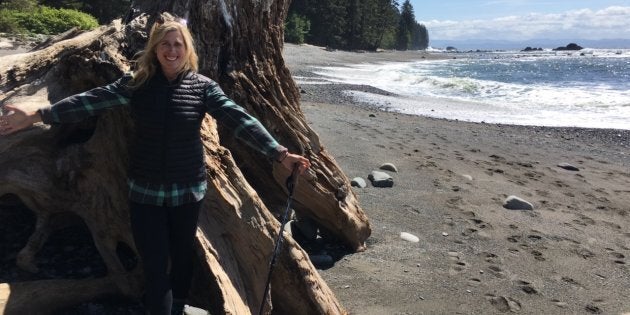 Since I turned 50, I have to use size 16 font just to read my own thoughts. It's kind of frustrating because if I sit a comfortable distance from my computer, I can't see it with my reading glasses on or off. I am contemplating getting three sets of glasses — something that seems ridiculous to me. I honour the idea that there is a lot to celebrate about aging, but there are still things that piss me off.
Fifty is a lot different than turning 40. To say you are 48, well that's still solidly 40-something. And 40-anything is not so far from 30, so in a way, almost anyone can relate to you. Somehow turning 50 is different, maybe because the next big birthday starts with a six. Anything starting with a six is old, or at least it seemed that way when my dad turned 60 and aging was the furthest thing from my mind.
Each one of my friends are going through this time in life differently.
I just want to clarify, here: I am a lot closer to 40 than 60, A LOT. I have a tendency to get ahead of myself. I wrestle with life changes before they really happen. (I psyched myself up about turning 50 when I was 45.) I wrestle with how it will feel to lose my physical abilities before these losses are obviously apparent. I try to celebrate wrinkles with the first signs of laugh lines, somehow believing when the deep lines appear I will feel less alarmed. Maybe this is a kind of reverse optimism — if I accept things early when they happen, they won't be so bad. And, weirdly, this approach has worked well.
By the time I turned 40 I was totally excited — I had a blowout party that led to two babies being conceived (happily, not my own). When I saw my first grey hairs, I was delighted that my naturally straight and rather fine hair was getting coarser and wavier. My husband told me that one of the things he loved about me when he first met me at 42 were my laugh lines. Ha, he must be crazy about me now.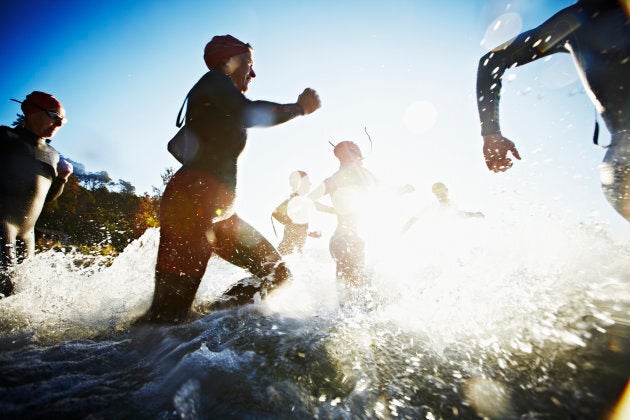 Each one of my friends are going through this time in life differently. Some of them are working harder to get in shape, determined to rock their 50s in terms of energy and appearances. A huge number of my girlfriends have taken on seriously big physical events like walking the Camino, running a marathon or — get this one — completing an Ironman.
(In case you didn't know, an Ironman comprises of a 4.2-kilometre swim, followed by a 184-kilometre bike ride, followed by... wait for it... a marathon!)
And do you know what age demographic this crazy physical event markets to? Forty and older. I am an Olympic athlete, but I still think that one is kind of excessive.
Why shouldn't our 50s be one of the most exciting decades, personally and professionally?
A surprising number of my friends are taking on bigger challenges professionally, something that I personally find inspiring. Why shouldn't our 50s be one of the most exciting decades, personally and professionally? If we have been paying attention, we know a lot of important stuff by now. We have often mastered multiple skills, we have seen all types of behaviours and we are more apt to call a spade a spade.
Many of us struggled through our early years, having to work so hard faking it until we were making it, that we failed to see we crossed the line and were now the expert. Our early insecurity navigating the politics of the male-dominated office environments may have become a habit that we are now eager and ready to shed.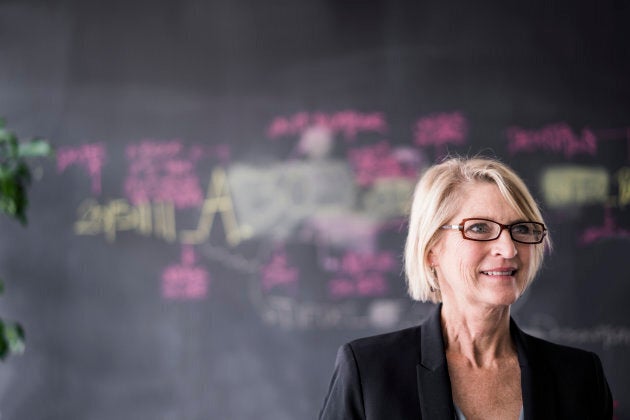 It took me 25 years, but now, in my 50s, I want to spend all my time in my strengths, and I want to rock it there. I don't mind working hard, but I want to do the things I am really good at, while continuing to learn and expand my thinking. I am definitely at the place where I am interested in almost everything, but aware that I can only be really good at a handful of things. So why not take on a meatier project, something that really challenges us to use all our varied skills and learnings — maybe even something that creates a positive social impact?
I notice many of my friends becoming more involved as their child duties lessen and their schedules allow for more community involvement. This is an ideal time in life to join boards, head up fundraising initiatives and dial it up rather than dial it down.
I am a much bigger fan of building a life while working a fulfilling career.
I am not a big fan of dialing it down, but I get why people do it. They want more time, more time to travel, to read the paper in the morning, more time to putter in the garden, more time to get on with the business of living, to pay attention to our lives outside work.
In the decades I have spent speaking to corporate audiences all over this country, I have learned how much people give to their work. People are there for their jobs, they want to do good work, they want to pull their weight on their team, they get up early and rush out the door and put their head down and go all day. So it's natural that people want a break, they want some breathing space to enjoy other aspects of their lives, especially while they are still in good health.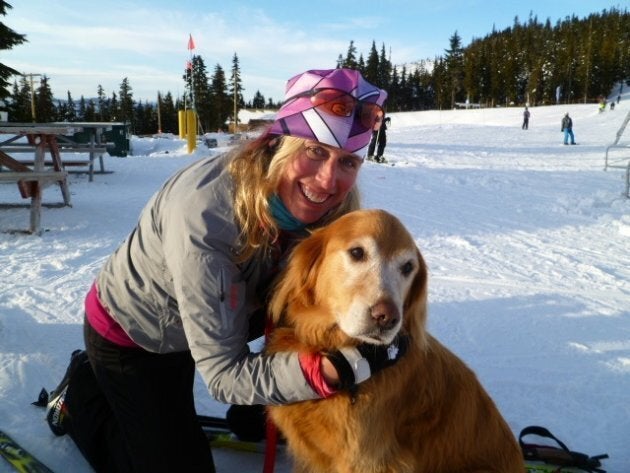 I am a much bigger fan of building a life while working a fulfilling career. I believe that employees deserve to have lives, they deserve to have some flexibility, to have some time a few days a week to workout, to walk their kids to school, to take a sick day when they simply need a break. When we build these things into our working environments we are rewarded with people who love their jobs and value their life outside of work. In my years of working with people in my little company, I have gotten loyalty and commitment through offering my team flexibility and being genuinely interested in their lives. As one of our team members is nearing 60, we have restructured her job to allow for more travel with her husband, but I still need and want her, as she is an ace at her job and a delight to work with.
I think that women and men are redefining what it means to age. That doesn't mean we are ageless; that whole notion is stupid. My greys are coming in fast and furious, affording more frequent highlights that coincidently are working quite well with what my stylist calls my "natural highlights." We can age well, which in my opinion happens when we embrace where we are, honour our bodies, find meaning in our work, and choose to approach each day from a place of gratitude. Fifteen years of yoga and meditation practice has given me a more ageless attitude than injecting my forehead ever will. The bigger question is not "How do we slow down the natural signs of aging?" but "How do we use these years of our lives wisely?"
Follow HuffPost Canada Blogs on Facebook