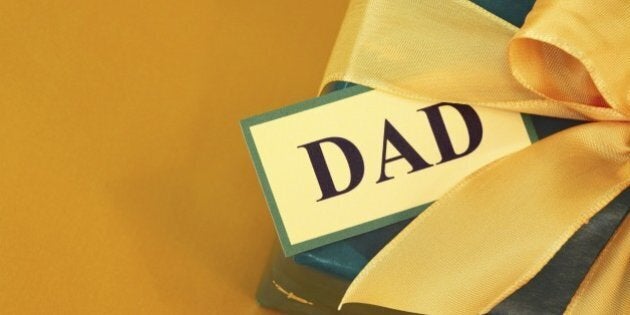 As the last of my Mother's Day flowers die and the homemade seashell necklace has proudly, lovingly and carefully been added to my gift collection, it's time to shift our focus to the other parent appreciation day: Father's Day. For divorced moms, Father's Day can stir up a lot of emotions, and many of us are unsure how to acknowledge the day or whether to acknowledge it at all.
Divorce as a whole comes with so many ambiguities, and we can slice a scenario several different ways when determining how to handle any given situation. Father's Day and Mother's Day, however, shouldn't be ambiguous at all.
If you're wondering what to do about Father's Day for your ex-husband and you have young children, my answer is simple: Help your kids prepare for it.
My children and I have an annual Father's Day ritual. I buy their dad a golf shirt on their behalf, I encourage them to make cards, and we either buy him a small, thoughtful something or the kids make something meaningful for their dad. We've already decided on this year's gift.
Why do I make an effort to help my children celebrate Father's Day with my ex-husband?
It's Father's Day. Your personal feelings about him as a father, a husband or even as a person are irrelevant. He may be a lot of things to you, but ultimately, he is the father of your children and you owe it to your kids to do this for them.
1. Teaching and Showing My Kids To Be Thoughtful and Appreciative
This is in my job description as a parent. I'm raising future adults, and I wish for them to be kind, thoughtful and appreciative as adults. In raising such people, I need to show them how to behave in this way. Father's Day (and their dad's birthday) are excellent opportunities for me to exemplify these traits.
2. Teaching and Showing Respect
I, as all parents, want my children to be respected and respectful. I show them this on Father's Day by respecting their father's contribution in their lives. I want my children to see that their father and I can treat one another in a respectful way. Irrespective of your feelings for your ex, there must be a certain level of respect maintained for the sake of your children. Children, especially young ones, will mirror your behaviour, so make sure your conduct is mirror-worthy.
3. Making my Kids Feel Good
Kids love doing special things for their parents. They feel accomplished, proud and very grown up when they bring you breakfast in bed (even if that breakfast consists of yogurt and gummy bears). There's something very special about giving your kids this confidence boost. Why deprive your children of this joy? Help them come up with nice, simple things that they can do for Daddy on his special day. Nurture this in them!!
We're talking about Father's Day. He's the father of my children, and no matter where our journey led us, how can I not be thankful to him for giving me the two most precious gifts that I will ever receive? Keep it in perspective. This is simply a day to acknowledge a dad or to help your kids do so. If you're able to keep your emotions out of it, you have the power to give your children such important values and really beautiful memories. Make this, like everything else, about them. I should also mention that my ex-husband helped my children select a beautiful and thoughtful gift for me this year for Mother's Day, and the excitement and pride in my children upon giving me the gift was priceless. However, even had he not acknowledged Mother's Day, it would have no bearing on how I choose to acknowledge Father's Day.
To all the divorced moms out there, spend the day with your own dad or a dad in your life who is special to you. Alternatively, spend the day doing something just for YOU. Allow your children their special day with their dad. This will be my second Father's Day without my dad, and I write this article in honour of him.
Follow HuffPost Canada Blogs on Facebook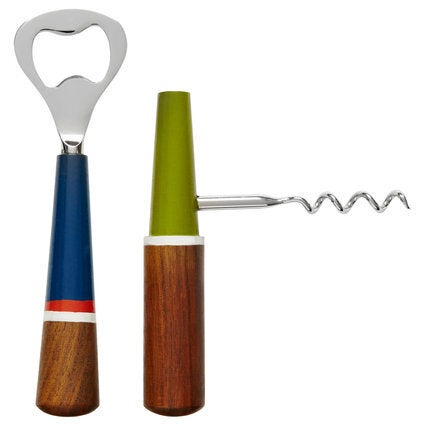 Last Minute Father's Day Gifts Ideas
Popular in the Community