In my recent engagements with Canada's Muslim communities, they expressed their fear of not being treated as other Canadians. They want what all Canadians want -- a future for their families and to be able to practice their religion freely, as other faiths do.
Before going any further, I need to ask: are the existing laws protecting Canadians from hate speech, hate crimes and violence failing Muslim Canadians?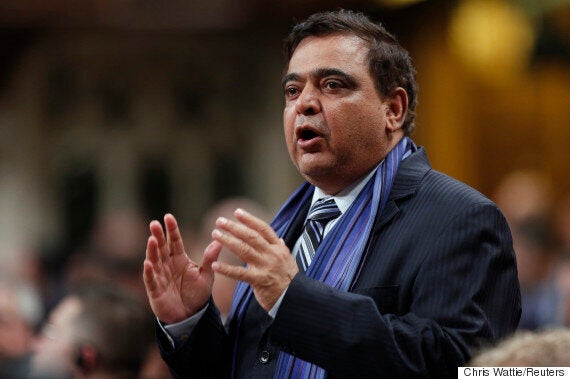 The answer is NO, they are not failing them. The existing legislation is designed to protect all Canadians, and Muslim Canadians must use these laws to send a message that they, too, are equally protected.
Motion 103 has created a strong division between Canadians, including amongst Muslim communities themselves, and as it stands I cannot support it. It is the rhetoric from Liberal MPs and cabinet ministers that's creating an environment of fear, anger and confusion.
What needs to be made clear is that most Canadians challenging this motion are not challenging the issues facing the Muslim communities, or that racism does not exist; what they are uncomfortable with in this motion is the fact that it is favouring one community over others. Even though the motion is written broadly to include other groups, it highlights only the religion of Islam (Islamophobia), and so any debate or mention of this motion will continue to focus on this religion at the exclusion of others.
It is clear that if the Liberals keep using this type of rhetoric and push an agenda of divisive politics, it is the Muslim community overall that will suffer and be further ostracized.
In my decades of experience in Parliament, the case has always been of finding a compromise on all sides. I find it alarming that the Liberal caucus is using this motion to divide our country and further harm the very group they are professing to help.
The blatant use of this issue to politically divide us was made ever so clear when former federal Minister of Justice Hon. Irwin Cotler advised MP Iqra Khalid to compromise by making the motion broader by including all groups, and to use a more appropriate concept of "anti-Muslim bigotry" which in the larger scope is more definitive than the ambiguous term "Islamophobia."
The Liberals' refusal to compromise and work with everyone to create a motion that supports all groups reveals that this issue will be used to further the Liberals' political agenda to gain more favour from the Muslim community.
So, who wins here? No one. Laws are already in place to protect Canadians from hate speech and hate crimes. Canadians are asking only for equal treatment for all.
The Liberals must not make the safety of our Muslim community a political agenda. The safety of all Canadians is paramount and to play these games is what ultimately puts everyone at risk.
As I stated earlier, if you want to be treated equally you must also act equally towards Canadians of all faiths.
Follow HuffPost Canada Blogs on Facebook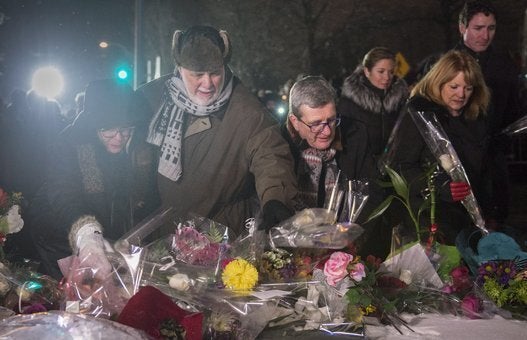 Vigil For Victims Of Quebec City Mosque Attack