Established by Toronto City Council in 1974, the Toronto Book Awards honour authors of books of literary or artistic merit that are evocative of Toronto. This year, the shortlisted authors are blogging for HuffPost about their creative journeys. What follows is the first of four such entries.
By day, I'm a high school English teacher; by night, I'm a writer of fiction and author of the 2013 Toronto Book Awards shortlisted novel Giant. I am no superhero (although it currently feels to me as if I will need superpowers to complete the next book). I am like any other person with a passion: I need to do it.
When I wrote Giant, I wrote it for fun. I wanted a break from my all-consuming day job, a job I love but a job that doesn't always fulfill me creatively. I had time when I wrote Giant. Sleep could be had whenever I needed it. Time to myself was plentiful. The book took me six leisurely years to compose. It became my MFA thesis. In hindsight, it wasn't difficult. It was fun, with grueling and challenging moments, but fun nonetheless. I wouldn't have done it if it weren't.
I allowed myself outrageous fantasies between writing sessions. Maybe Oprah would learn of Giant through a random tweet and put it on her book club? Maybe the Giller jury would see it as so remarkable they'd longlist it for their coveted prize? Editors in foreign countries would definitely want to translate and publish it.
All the while I worked on Giant, it never once occurred to me that the novel might not get published. I never considered the book a manuscript to be left in my desk drawer to decompose. I thought of Giant as a book, a physical entity to be touched, read, placed on a bookshelf -- a dream I was focused on realizing.
Margaret Atwood said in a Telegraph interview in August: "Any writer is an optimist. Why? Number one: they think they'll finish their book. Number two: they think somebody will publish it. Number three: they think somebody will read it. That's a lot of optimism. It's optimistic in and for itself because it believes in human communication."
My optimism paid off. Giant came into the world in May of 2012, three months after my daughter. Unlike my daughter's entrance into the world, Giant's was quiet. There was a festive book launch full of proud family and kind friends, during which I was so nervous that in hindsight I cannot recall much of the evening, except that my three-month-old daughter was passed around from guest to guest and seemed to enjoy the show more than I did. After the party: silence.
None of my book fantasies came true, at least at first. It was a silent summer for Giant. A couple of friends organized book clubs, which I sheepishly attended. I drank wine, answered questions about what in the book is real and what's made up (Did I mention the book is fiction?), and accepted compliments about the writing. I felt so grateful to those friends that I didn't know how to express my feelings while being secretly disappointed by the silence.
The first national book review didn't appear until August, three months after publication. But then another followed days after that one. I was beginning to hear some noise.
In September, I returned to teaching full-time, my six-month mat leave ending just as things were picking up for Giant.
I was invited to the International Festival of Authors, I read at a couple of Toronto's reading series, I attended more book clubs. A man called Rex Murphy's Cross Country Checkup CBC radio show and told everyone what an awesome book Giant is. I was in the car with my husband and daughter driving home from a barbecue at my parents' house and my cheeks were hot with embarrassment, and glee.
People were reading my book!
A couple of the city's public librarians asked me to read at their branches, old and new buildings that house the city's Polish collections. An event at the Polish Consulate was organized. Giant reconnected me with an entire community that I abandoned as a young person eager to fit into the mainstream culture of the city.
This past May, as my husband and I were driving home from what I thought was my last official book event, I reflected on the year that was: the slow start, the generosity of people to embrace the book, an unknown writer, strangers' comments via email and social media, the word of mouth, the snowball. I felt so incredibly grateful. All without Oprah, without prizes or international publishing deals. "It's been the best year," I told him.
I was ready to move onto the busy fall season and immerse myself into the books of other writers --Joseph Boyden, Margaret Atwood, Michael Winter -- and get my head out of my own.
I had closed the year of Giant and started the second book. It was a focused summer of plugging away at the sophomore effort, much more work than the fully formed debut.
And then, days before my 25th anniversary of coming to Toronto from Poland, the Toronto Book Awards shortlist announcement came.
The award nomination is a testament to all the early readers who took a chance on the story and passed it on to their friends and loved ones. It also gave me the extra kick, the jolt of superpower I needed to remind me why I write, despite sometimes not having enough hours in the day to do it.
Aga Makismowska will be reading from her 2013 Toronto Book Awards shortlisted novel Giant at The Word on the Street Festival in Toronto on Sunday, Sept. 22 at 12:30 p.m. and 4:30 p.m.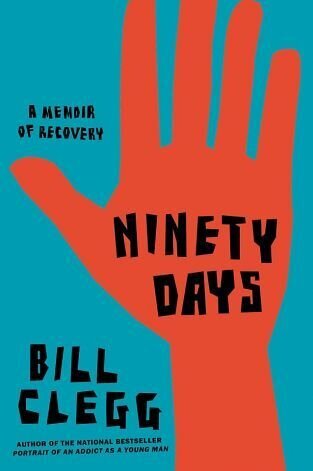 Editors Picks: Best Books 2012