Sometimes all you need to do is add ice.
For the uninitiated, dragon boating takes crews anywhere from 12 to 22 people and pits teams in a competition mixing speed, strength and traditional Chinese drumming.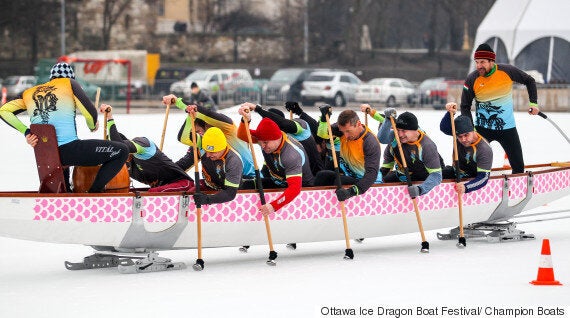 Ice dragon boating takes all that and adds skates. Oh, and paddles are traded in for sticks with spike-laden horsehoofs.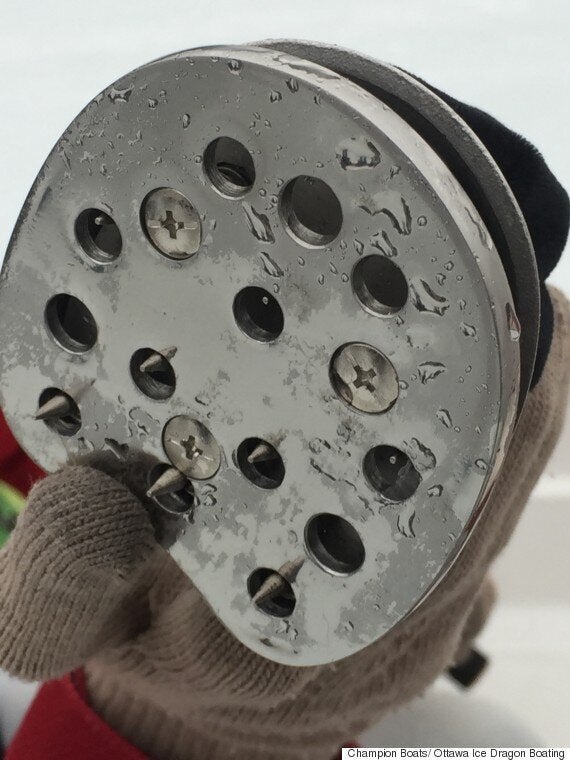 "It's only been done in Mongolia, China and Budapest. [The sport's] really only about a year and a half to two years old," John Brooman told the Huffington Post Canada.
Brooman is the CEO of the Tim Hortons Ottawa Dragon Boat Festival and currently tasked with making sure North America's first ice dragon boat race goes smooth, as well, ice, on the Rideau Canal.
"I think there's something historic and magical about the canal itself. There's something very special about it in Ottawa," Brooman said. "I think we got lucky... we hit it at the right time."
Timing has been on the organization's side so far.
When they first announced it in October of 2016, all 30 spots sold out in eight minutes. The second round of registrations filled up entirely. There will be 60 competitors, making the event the largest in the world.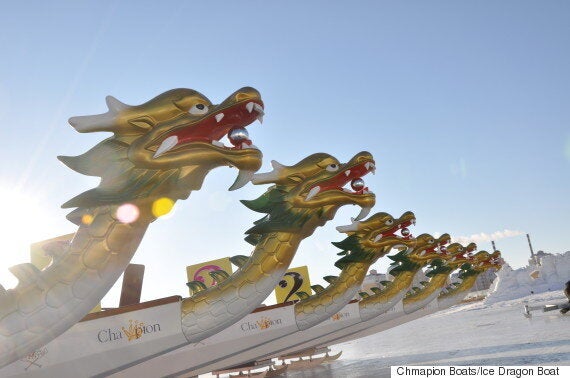 "It's just been a match made in heaven," according to Brooman.
"We are taking a big gamble on this. There's no question: we are trail blazing and we're just seeing the opportunity and hoping that we get the ideal conditions."
Spectators can head to Dow Lake to catch all the action on February 17 and 18.