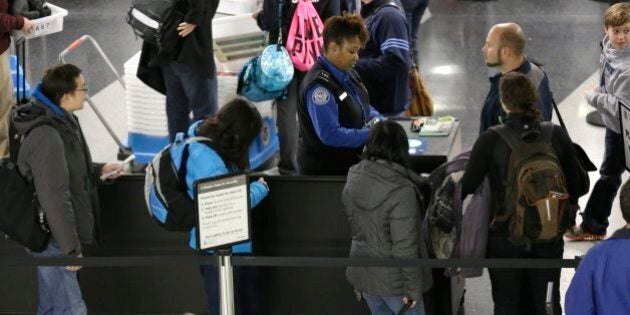 Airports and airlines are advising travellers flying in or out of any Canadian cities today to check with their airlines before leaving.
Flyers can find more information about their flights by checking in with an airport's website. However, it's best to call your airline directly to make alternate arrangements.
Air Canada is allowing passengers affected by the storm to rebook without penalty, provided there's enough space. WestJet and Porter Airlines are also allowing their passengers to do the same via phone.
You can reach Air Canada's automated flight system at 1-888-422-7533.

Travellers flying with WestJet can call 1-888-937-8538 to rebook.

Flying with Porter? You can find out more about your flight at 1-888-619-8622.
But it's not just flyers the ice storm is impacting.
For travellers looking for visit friends and family within the GTA, GO Transit is warning its riders that service will be a bit slower today. Trains and buses are both running but trips will take a bit longer than usual.
Environment Canada for its part is advising people to be cautious and not to take any unnecessary risks.