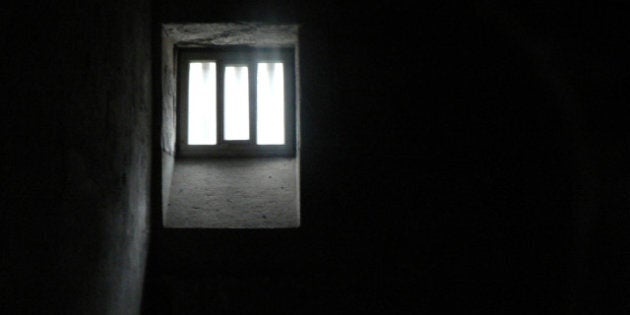 Post 1979 Islamic Revolution, my identity changed. I was no longer simply Lily Pourzand. Instead I became Lily, daughter of Siamak Pourzand -- my father -- the famous imprisoned journalist; or Lily, daughter of Mehrangiz Kar -- my mother -- the famous imprisoned lawyer and human rights activist.
I was only 11 years old when on the eve of a spring day, I received a two minutes phone call from the Evin Prison. I was home with my one-year-old sister and her babysitter while my mother was working late her law office. I heard my father's broken voice from the other side of the line; he was trying not to be emotional.
I heard him tell someone, "Sir, my wife is not home. How can I say this to my little daughter?" An irritated commanding voice ordered him to do what he did not want to do. He said, "Leily Jan (dear), do not worry for me. These nice gentlemen are going to take me for execution tomorrow at sunrise. I will be in peace thereafter. I did not want to give you the news but I was forced. I am ashamed of not having any money or property for you to inherit but Leily Jan, be proud and hold your head high." I could hear him weeping and someone commanded him to cut it off. My father said, "Goodbye Leily Jan. Take care of yourself and your little sister." I said my goodbye and stood there shivering for many hours.
In fact, my father was not executed the next day. However, I am not sure if I ever got over the shock of that phone call. The scenario was part of my father's assigned tortures in order to extract confessions against himself and others. However, the scenario involved an invisible silent 11-year-old victim who never spoke of the affects of her father's torture on her.
I first met Nasrin Sotoudeh, the Iranian lawyer and human rights activist in 1995 when I was a law student in Tehran and she was a recent graduate from the same school. She was called for membership to the Bar Association. Nasrin navigated her way to my mother's law office in downtown Tehran to get her advices on how become an activist lawyer but not just a lawyer. My mother warned her for her safety: "You are young, Nasrin; you may want to have a family and children. This is not a safe path you chose." My mother reminded Nasrin that activists' lives were under close monitoring and any number of things could happen to them and their families, including their children.
But Nasrin had made up her mind; she had a mission. In 2000, my mother was arrested upon her return to Tehran from a conference on Democracy in Iran held in Berlin. Nasrin did not abandon her in spite of the dangers she was to face. Later, my mother was forced to exile and my 75-year-old father was arrested and held in custody for many months.
In 2004, he was eventually released to live the rest of his life under house arrest. Not many people had the courage to contact him, even if only to ask how he was and make small talk. It was not safe to be in touch with a political prisoner under house arrest. But Nasrin never cared much for such restrictions and remained in touch with my father throughout those dark days.
On January 9, 2011, Iranian authorities sentenced Nasrin to 11 years of imprisonment for charges that include "actions against national security" and "propaganda against the regime." Additionally, she has been barred from practicing law and from leaving the country for 20 years.
Most recently, Narsin was prevented from having her weekly in-person visit with her son (Nima), and daughter (Meharveh). In reaction, she entered an unlimited wet hunger strike in Evin Prison. It is over 20 days now that Nasrin has not eaten anything and I can't imagine how her tiny body continues to survive.
The authorities have not yet responded to her protest and instead she has been transferred to a high security solitary confinement since two days ago. The international community is concerned for her health. Meanwhile, last week, the Sakharov Prize for Freedom of Thought was dedicated to her and an Iranian imprisoned film maker, Jafar Panahi.
However, while everyone is concerned about Nasrin's health and safety, I also have another great concern: Nasrin's two children. Nasrin sacrificed her freedom to fight for freedom of consciousness and democracy. She is now fighting against injustice with the only weapon in her hands, her delicate and precious life.
I have a great fear for Mehraveh and Nima, the two silent victims well aware of the danger their mother faces only to regain the right to visit them. I am concerned about their future and the challenge they will face in life when they struggle to find a good reason to justify what they are currently experiencing. I don't know if they will ever want to talk about their perspective of their mother's valuable scarifies or prefer to maintain their silence as children of a heroic and imprisoned human rights activist.
We must remember that human rights violations do not take one victim alone. It is a constant wave that ripples and affects generations. Individuals directly subjected to the violation may remain in history as heroes but the next generation's loss of innocence will forever remain a sad, untold tale.
Nasrin's life and her children's innocence are in danger.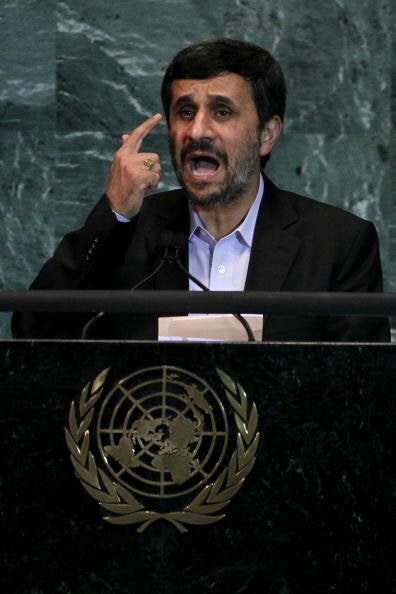 Ahmadinejad's Craziest Quotes
Popular in the Community