Forget the Olympics — Canada's real winning event is global reputation.
We have dominated the Reputation Institute's Country RepTrak for years, placing first in four of the past six surveys — the only country to win gold more than once in that time.
In the latest survey, Canada fell to tie for its lowest placement ever — second place. You can blame this brutal silver-medal finish on Sweden, which scored slightly better than Canada, at 78.3 out of 100, to our 77.8.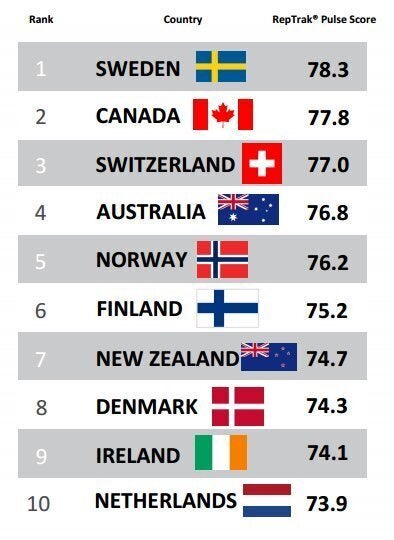 "Even though it ranks first, Sweden is on par with Canada and Switzerland as countries with the best reputation," the institute said in its report.
The study, which used data from 58,000 respondents around the world, surveyed people's attitudes about countries in three dimensions:
Effective government and quality of institutions
The level of economic development
Lifestyle and environment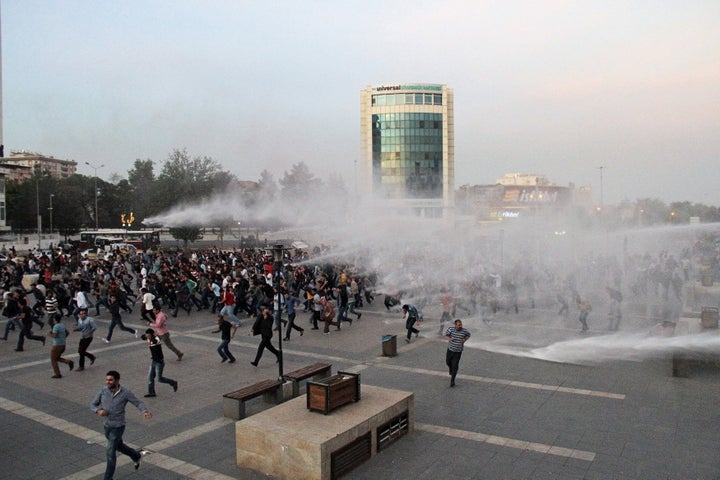 "Countries' reputations take a long time to build, but can drop in an instant," the report said.
To illustrate that point, it noted that violence and unrest in Turkey led to a steep drop in tourism, and a decline in its reputation ranking to 58th place this year from 39th the year before — the largest drop in the survey.
And in contrast, the Reputation Institute pointed to a tongue-in-cheek story in The New Yorker, which declared that Canada was beginning to worry about a flood of American refugees into the country, following Prime Minister Justin Trudeau's unbearably cute photo-op with a pair of pandas.
Canada ranked particularly strongly in the "appealing environment" category, topping this year's ranking. But it was held back from first place by a fifth-place ranking on effective government and a sixth-place ranking on the economy.
"While Canada leads the world in external perceptions as a great place to study or visit, the research shows we can improve the perception of the nation as a business destination and desirable investment environment," said Daniel Tisch, CEO of Argyle Public Relationships.
"With a long-term program to build a better business brand, backed by tangible policy change and delivery of positive business experiences, Canada can regain its status as the world's most reputable nation."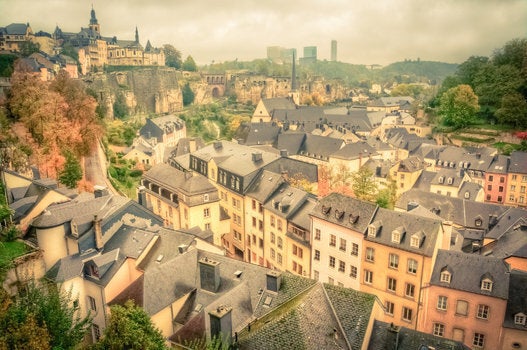 World's Most Competitive Countries, 2015
Popular in the Community