Bannon has become friends with Gerald Butts, a longtime political adviser to the Canadian Prime Minister, Justin Trudeau. They met in New York during the transition and now talk regularly. Bannon sees Butts as a sort of left-wing version of himself. Last year, as the prime minister's popularity was in decline, Trudeau pushed through a tax hike on the rich, and it helped him rebound.

Bannon wants to sell the idea politically by arguing that it would actually hit left-wing millionaires in Silicon Valley, on Wall Street and in Hollywood. Bannon is one of the few Republicans in Washington actually to consider what has long been backed up by polling: many working-class voters who support Republicans are in favour of higher taxes on the rich. "There's nothing better for a populist than a rich guy raising taxes on rich guys," Butts told Bannon.
The PMO never disavowed that story, and Butts apparently didn't tell The New Yorker's fact-checkers what Lizza wrote — because the original story is still readily found on The New Yorker's website. So we can accept it as the un-rebutted truth.
Practice what you preach, goes the saying. So, up here in the Great White North, of course, what Justin Trudeau's top adviser was telling Donald Trump's then-top-adviser to do was exactly what the Trudeau Liberals were doing — they were rich guys, raising taxes on other rich guys.
They were millionaire superheroes, you see, saving the middle class from millionaires less philanthropic than them.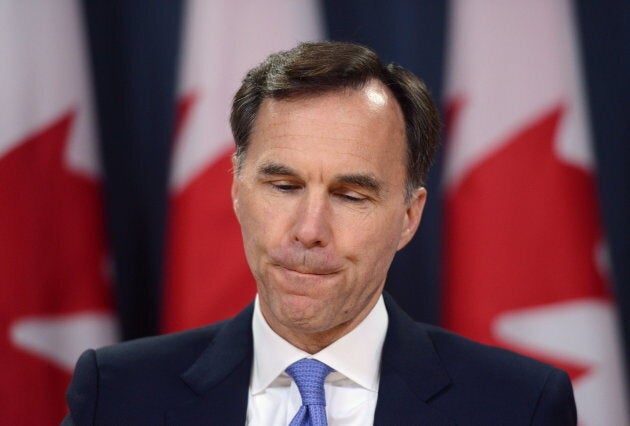 The Conservatives, led by a remarkably unremarkable fellow who also plays footsie with white supremacists and anti-Semites, shouldn't be benefiting from all of this. Conservative leader Andrew Scheer's a dud, a nobody who has done nothing. But, according to not a few pollsters, now he's competitive. A recent Forum poll says Scheer's been ahead of Justin Trudeau for months — right around the time that Bill Morneau started advocating against millionaires like him.
They are rich guys who said they'd go after other rich guys. But they went after the little guys instead.
That's why Messrs. Trudeau and Morneau are in some trouble: they are rich guys who said they'd go after other rich guys. But they went after the little guys instead.
The Trudeau government is in some trouble. It's true. And they're in trouble not because they're rich guys — politics is full of rich guys. They're in trouble because they didn't, you know, hide it very well. And they're in trouble because they said they'd do one thing — to Steve Bannon, no less! — and did precisely the opposite.
Can they recover? Sure. But they need to smarten up.
Follow HuffPost Canada Blogs on Facebook