Home ownership is a big deal in Canada, but as housing becomes more scarce and expensive in Toronto and Vancouver, many residents of those cities will give up dreams of homeownership — whether by choice or not.
In fact, a decade from now, the stigma surrounding renting will have disappeared in Toronto, says Paul Smetanin, CEO of the Canadian Centre for Economic Analysis.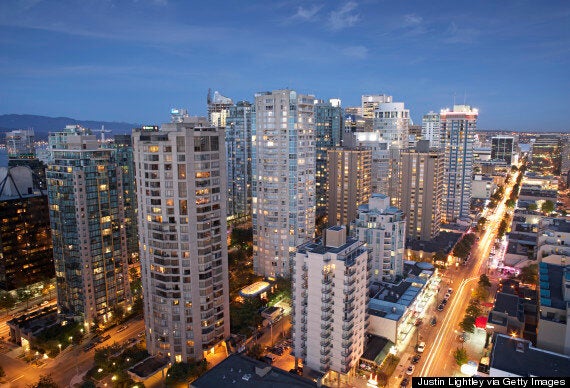 For now, renting is "tainted" because owning a home is associated with financial success, Smetanin argues.
But that's not the case in many other wealthy cities. "In Vienna, 60 per cent of that city is rental — beautifully constructed buildings and it's market rental, so people aren't house-poor," Smetanin said, as quoted at The Toronto Star.
He said the home ownership rate in Toronto — where 70 per cent of households own their own home — has likely peaked and will begin to fall.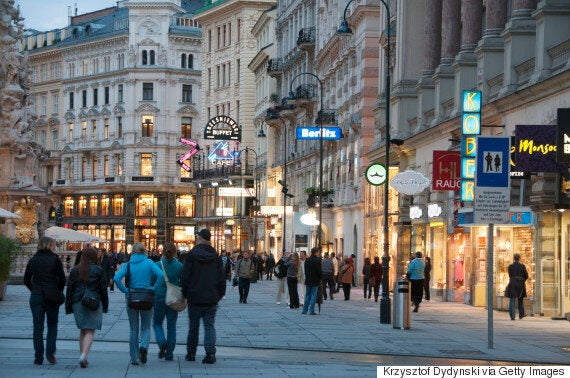 Graben, a pedestrian street in Vienna, Austria. Sixty per cent of the city's households are renter-occupied. (Photo: Krzysztof Dydynski/Getty Images)
"The transition [to renting] is led by large, dense, superstar cities like New York and L.A., as well as knowledge and tech hubs like Boston, Seattle, Austin, and San Francisco and Silicon Valley in the Bay Area, among others," urban studies expert Richard Florida wrote earlier this year.
These "superstar cities" attract money and talent from all over the world in what Florida describes as the new "creative economy."
Toronto and Vancouver certainly fit this bill. They account for just about all of the net job growth in Canada in recent times; they are seeing an influx of foreign money; and they have some of the fastest population growth rates in North America.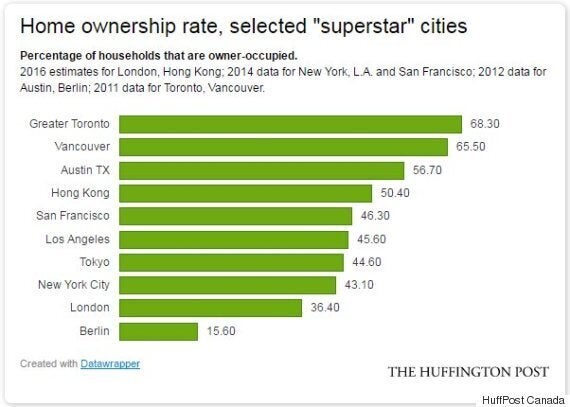 But in these "superstar" cities, land prices have either moved far out of range of affordability for regular earners, or have always been out of range, and in today's hot real estate markets, renting is becoming more common.
The home ownership rate in London, for example, is just half the rate in Toronto — 36.4 per cent. (It peaked about 15 years ago, at around 42 per cent.)
As high-paying jobs shift to these cities, renting is becoming more common even among higher earners.
"The largest increase [in renting] was among upper-middle class households (households earning between $126,000 to $188,000), who saw their share of renters grow by 6.3 percentage points, from 27.2 to 33.5 percent," Florida wrote.
(Click chart for full size)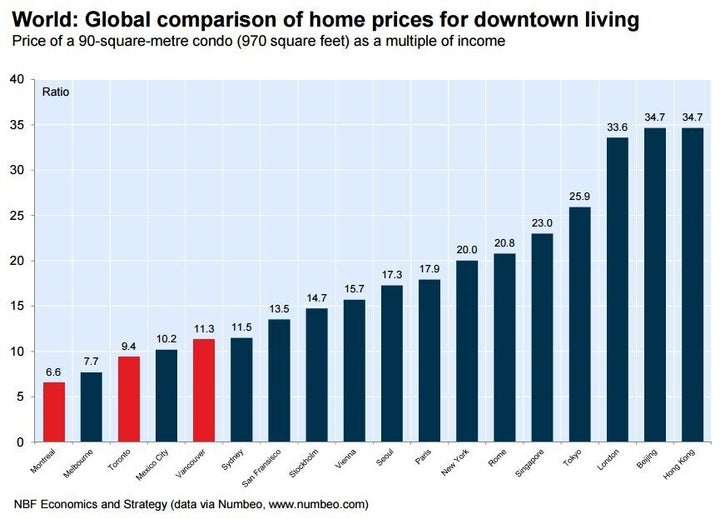 But switching to being a "city of renters" may require not only a change in attitude, but a change in policy.
The fear of being kicked out of your own home is one of the major detractions to renting. Smetanin notes that many renter cities have policies in place that give renters a sense of long-term security.
"In Vienna, they have lifetime tenure as long as you can pay your market rents," he said.
"We're really talking about giving people the choice between being able to rent a beautiful home or being able to buy one," he added. "It's a very different model to the one we're used to."